A new study by researchers at RAND and Penn Law School finds that by adopting an innovative holistic approach to defending poor clients in criminal cases, jurisdictions can significantly reduce incarceration and save taxpayer dollars without harming public safety.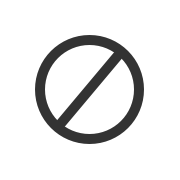 The study, "The Effects of Holistic Defense on Criminal Justice Outcomes," to be published in the Harvard Law Review, examined over half a million cases in the Bronx over a 10-year period involving poor criminal defendants who received court-appointed lawyers. The study was authored by James Anderson and Mary Buenaventura of RAND, and Paul Heaton, Academic Director of Quattrone Center for the Fair Administration of Justice at Penn Law.
Heaton and his co-authors compared holistic representation—wherein an interdisciplinary team that includes a lawyer working alongside other advocates such as a social worker, housing advocate, investigator, etc. addresses the wider needs of the client enmeshed in the criminal justice system—to the more traditional public defense model focused around criminal attorneys and criminal case advocacy. They found that the holistic approach reduced the likelihood of a prison sentence by 16 percent, and actual prison sentence length by 24 percent.
Read more at Penn Law.