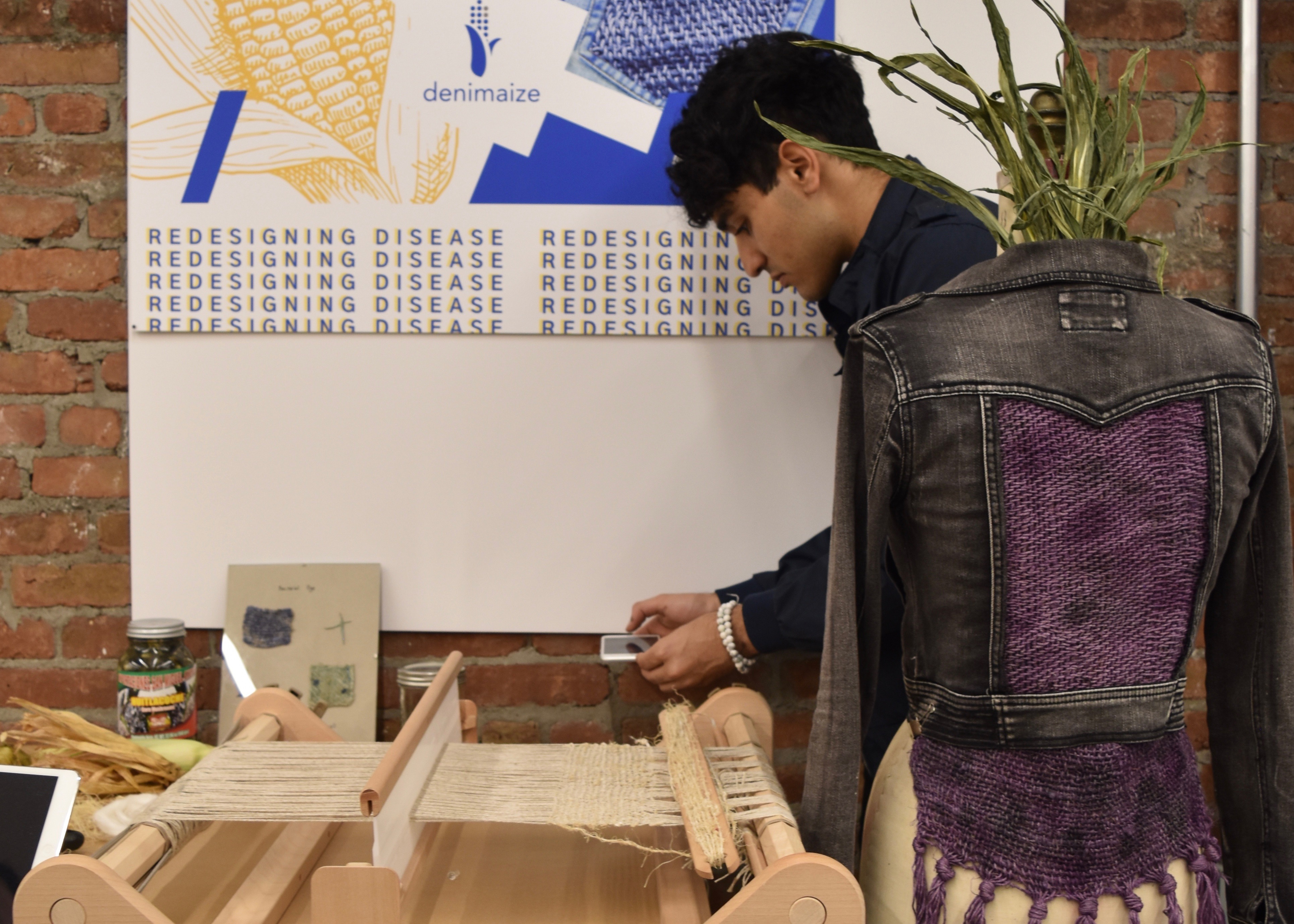 A new undergraduate major in design is launching this semester at the University of Pennsylvania, in conjunction with a restructuring of a now-enhanced fine arts major. 
Both majors are offered through a collaboration between Penn's Stuart Weitzman School of Design and College of Arts and Sciences, with most of the courses taught by faculty from the Weitzman School. 
The new design and fine arts majors require 16 credits. Many of the 70 course offerings are shared between the two majors but each has its own foundational requirements. Course sizes are small, most with a maximum of 15 students, and have seminar and studio components.
Like all majors in the College, the design major will also be open as a second major to students in the School of Engineering and Applied Science. 
"From teamwork and critical thinking to iterating and prototyping, the study of design offers students powerful ways to give form to their ideas," says Weitzman Dean Frederick Steiner.  
College Dean Paul Sniegowski says that "engaging with the principles and concepts of creative problem solving provides students with a valuable set of skills that support the goal of all majors in the College, preparing students for a lifetime of success in a range of careers. We are excited by the ideas and expertise our colleagues in the Weitzman School are bringing to College undergraduates through this new option."
"Our undergraduate program is truly interdisciplinary. Both of our majors are humanities-focused and open and flexible," says Matt Neff, the director of the undergraduate program in fine arts and design. "Students are still getting the Penn liberal arts education." 
The process of designing the new major, approved in April, started with a research committee three years ago. The design major includes courses in graphic design, biological design, animation, 3D modeling, video, and photography. Students can put together an individual plan to complete the major. 
The design and fine arts majors combine a balance of history, theory, and practice.
"Our students when they graduate are very marketable; they have skills but also conceptual thinking, problem solving, and 'design thinking,'" says Neff, who is also director of the Common Press. "This process involves amassing different kinds of information and pulling it into a project-based learning application." 
Typically, there are about 25 undergraduate students who major in fine arts each year and 90 who are pursuing a fine arts minor, says Neff says. And more than 800 students take courses in the fine arts and design each year, many as electives. "We serve a really broad base," Neff says. 
The already-popular seminar Art Design and Digital Culture is one of the foundations of the new design major. The course, says Neff, is an introduction to the fundamentals of visual perception, representation, and design that are shaped by today's digital culture. 
"Students will look at the ways contemporary artists and designers create images and design with digital tools, as well as communicate, exchange, and express over a broad range of digital media," he says. "It positions art and design as a state-of-mind: speculative, critical, and a form of inquiry."
While there are no new courses in the fall semester, there are new undergraduate and graduate course numbers. Two new courses are planned for the spring semester, and other new courses are in the works.
"In the next five to 10 years, we'll see design practices evolving and expanding and opportunities for designers to contribute in fields we haven't even considered before," Neff says. "Penn graduates will help lead those changes."
Paul Sniegowski is the Stephen A. Levin Family Dean of the College of Arts and Sciences
Frederick Steiner is Dean of the Stuart Weitzman School of Design, the Paley Professor, and the Co-Executive Director of the McHarg Center.