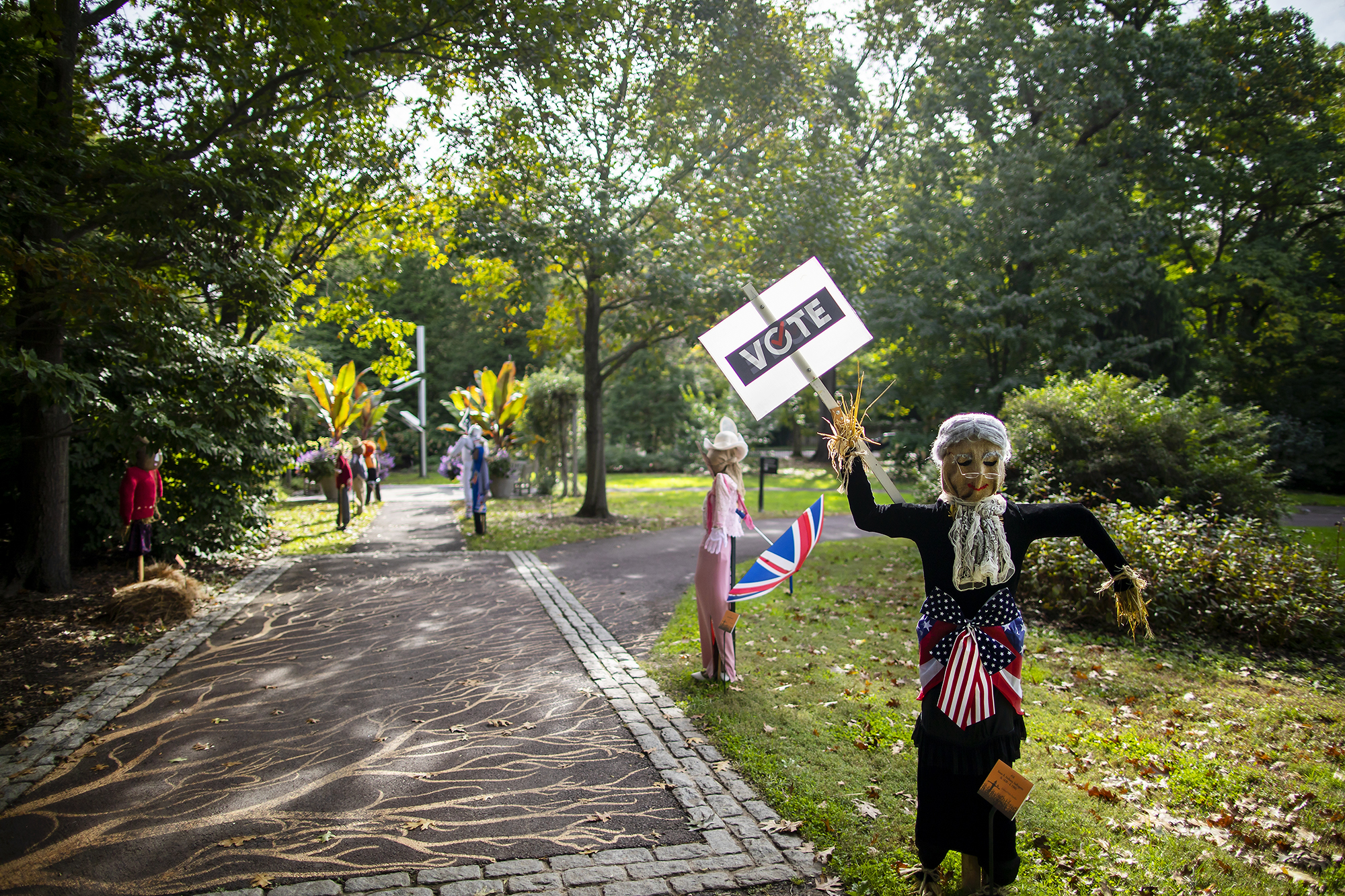 This week, the Morris Arboretum wrapped up its 11th annual scarecrow-building competition, inviting community members to create under the theme "A Moment in Time." Today, the Arboretum announced this year's winner—based on paper ballots cast by people who visited the exhibit—and four top runners-up. All are listed below, alongside a few significant numbers about the contest. 
First Place: Susan B. Anthony, created by Wilhelmina McDaniel and Maureen Hicks
Second Place: Hay-Pollo 11, created by Finn Chandler          
Third Place: Mary Poppins, created by Jill King
Fourth Place: Butterfly, created by Jennifer King
Fifth Place: Queen Elizabeth, created by Casey Kaplan
A slideshow of photos are on view on Facebook.