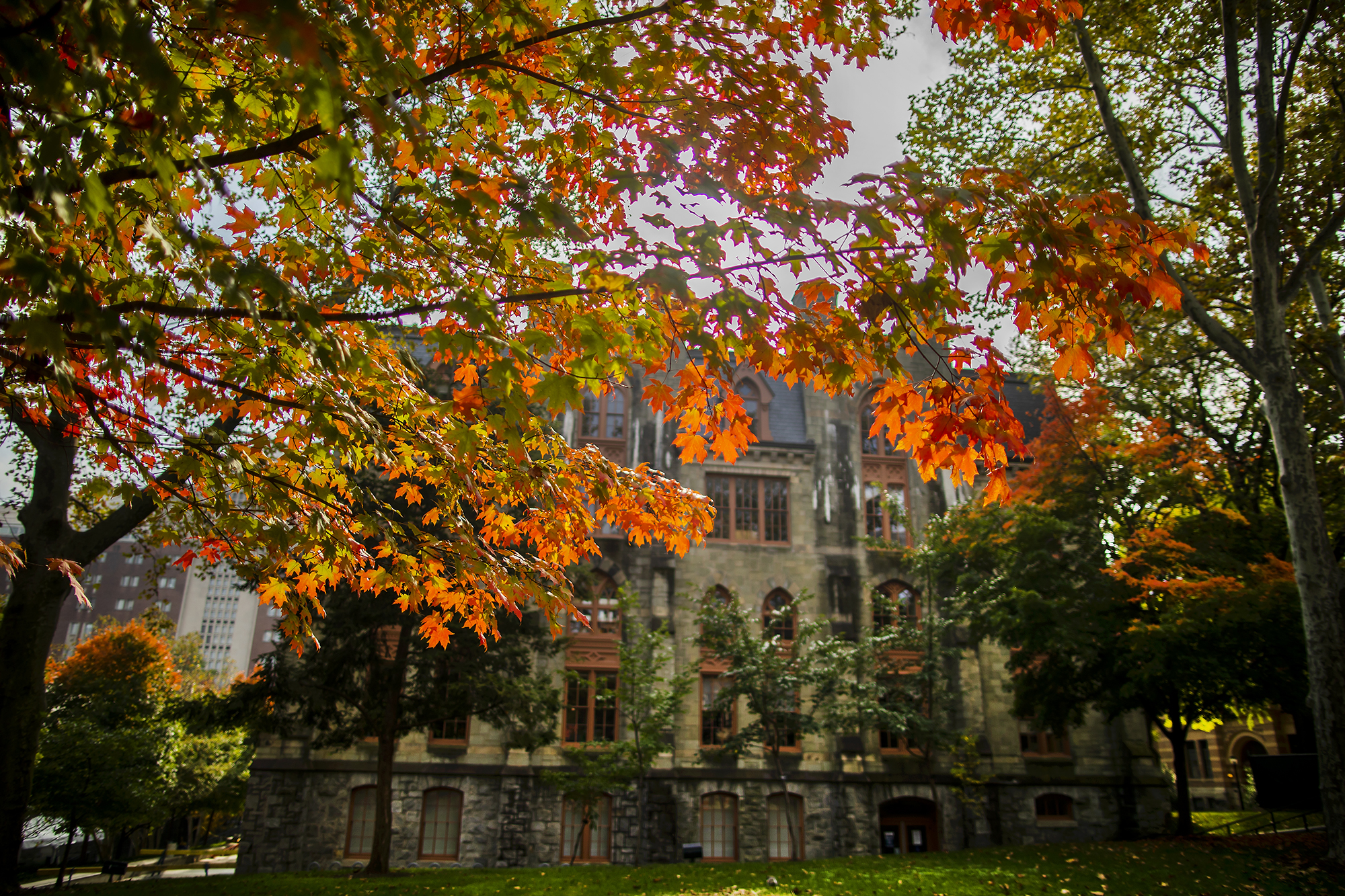 The University of Pennsylvania has released the FY20 Climate and Sustainability Action Plan 3.0 Annual Report (CSAP 3.0) summarizing progress made toward its climate plan goals for improved environmental performance from 2019 to 2024. CSAP 3.0 outlines the University's commitment to a 100% carbon neutral campus by 2042.
"This is, in a sense, Penn's own moon landing—an enormous challenge of great logistical and technical complexity. In this effort, our greatest asset is the depth of faculty, student, and staff commitment to solving these problems," said President Amy Gutmann.
The Sustainability Annual Report is the University's latest benchmark in taking deliberative actions aimed at carbon neutrality and sustainability, an effort which is now more than a decade old.
In 2009, Penn launched its inaugural Climate Action Plan—the University's collective commitment to reduce carbon emissions, engage the community, and expand sustainability-related teaching and research—two years after Gutmann became the first Ivy League president to sign the American College and University Presidents' Climate Commitment.
The Sustainability Annual Report focuses on outcomes in key areas: improving the ecological health of the region, expanding academic offerings and research, reducing carbon emissions, minimizing waste, pursuing responsible purchasing, increasing outreach and engagement, and expanding sustainable transit. Highlights from the report include:
Penn Sustainability is a University-wide initiative to advance environmental sustainability at the University of Pennsylvania, and coordinate programs to develop a more sustainable campus. Visit sustainability.upenn.edu.