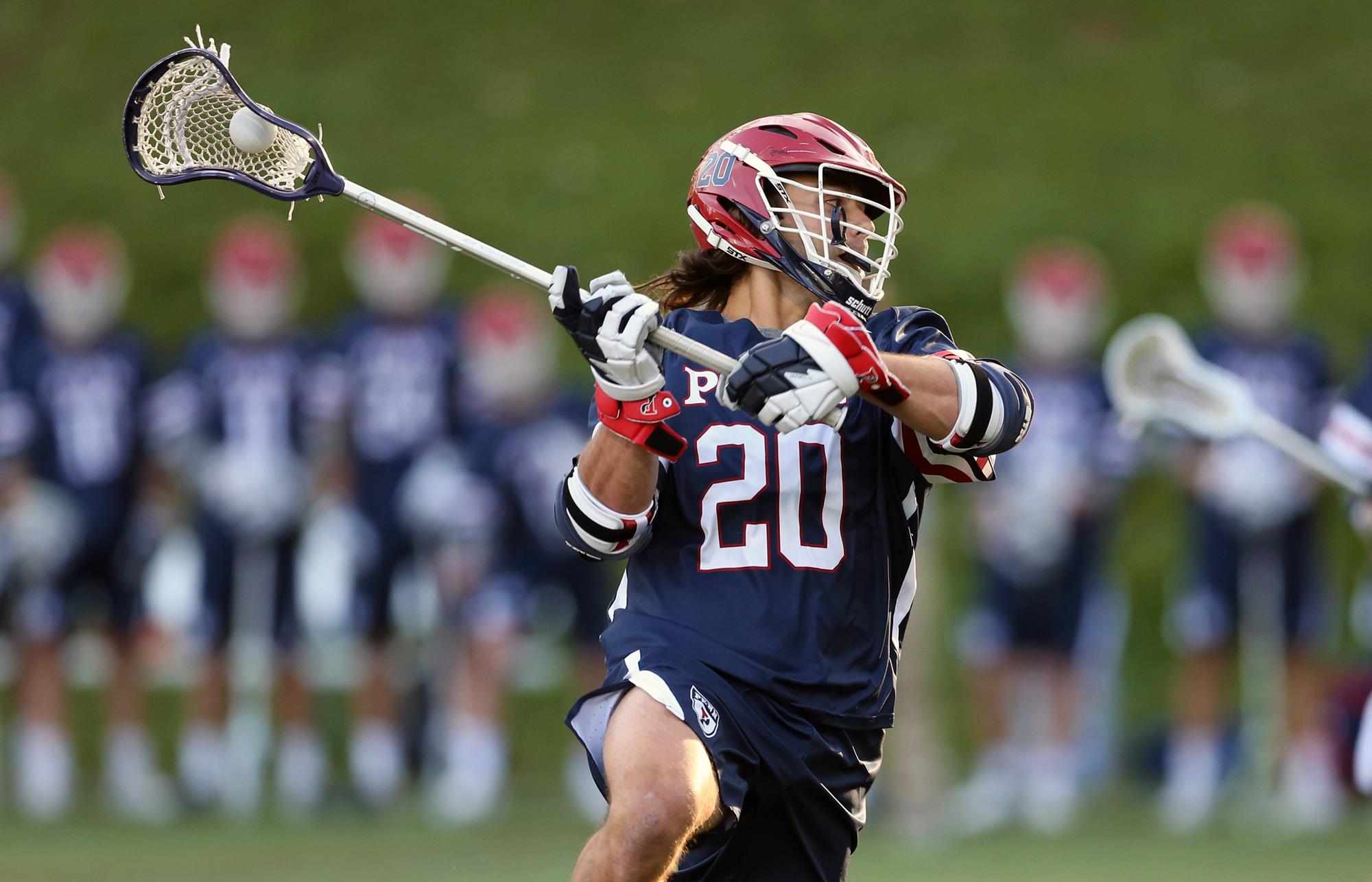 Senior Adam Goldner, an attacker on the men's lacrosse team, scored nine goals in Penn's 23-9 win over Cabrini on April 23, an accomplishment that broke the 67-year-old school record. It was a phenomenal performance to cap off an exceptional career.
Enrolled in the Wharton School, Goldner's 2019 season was one for the history books. He set the program mark for goals, was a Second-Team All-Ivy selection (the team was stacked that year with a record nine All-Ivy honorees), and an Honorable Mention USILA All-American. The Quakers tied the school record with a No. 3 national ranking and advanced to the quarterfinals of the NCAA Division I Men's Lacrosse Championship. 
Last season was cut short after five games because of the coronavirus. The game against Cabrini was the men's lacrosse team's lone game this season. (Goldner extended his academic program to give himself an additional year of eligibility.)
In this edition of By the Numbers, Penn Today salutes Allentown, Pennsylvania's Adam Goldner.