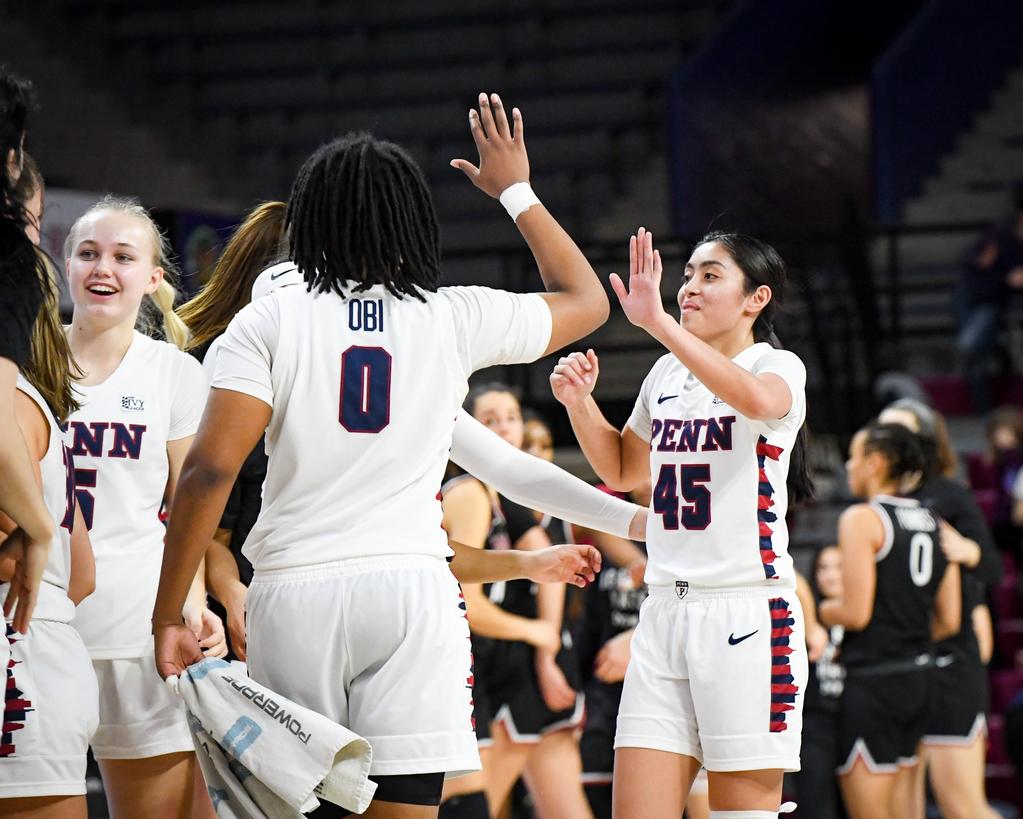 The clocks have changed, but the season isn't over just yet.
The women's basketball team has earned an at-large bid to the WNIT, and will play the University of Richmond Spiders on Thursday, March 16, at 6 p.m. at the Robins Center in Virginia.
Penn is 17-11 so far this season and ended the regular season with a fourth-best 9-5 conference record. They fell to eventual champion Princeton 60-47 last Friday in the semifinals of the Ivy League Tournament. The Quakers' top three scorers are fourth-year guard Kayla Padilla (17.6 ppg), third-year forward Jordan Obi (12.9 ppg), and fourth-year guard Mandy McGurk (8.1 ppg). Obi is the team's best rebounder (7.6 rpg); Padilla leads the team in assists (3.4 apg).
Richmond is 20-10 and finished fifth in the Atlantic-10 with an 8-6 mark. Their top three scorers are third-year forward Addie Budnik (13.5 ppg), first-year forward Maggie Doogan (11.2 ppg), and third-year guard Grace Townsend (10.4 ppg). Doogan is the leading rebounder (5.8 rpg); Townsend is tops is assists (4.7 apg).
Thursday's game will mark the fourth WNIT appearance in Penn history and the first since 2019, when the Quakers defeated American 64-45 at the Palestra. They lost to Providence 64-54 in the second round.
 
The winner of the Penn vs. Richmond game will play the winner of the Rhode Island vs. Boston game in the second round, which will be held March 18-21.