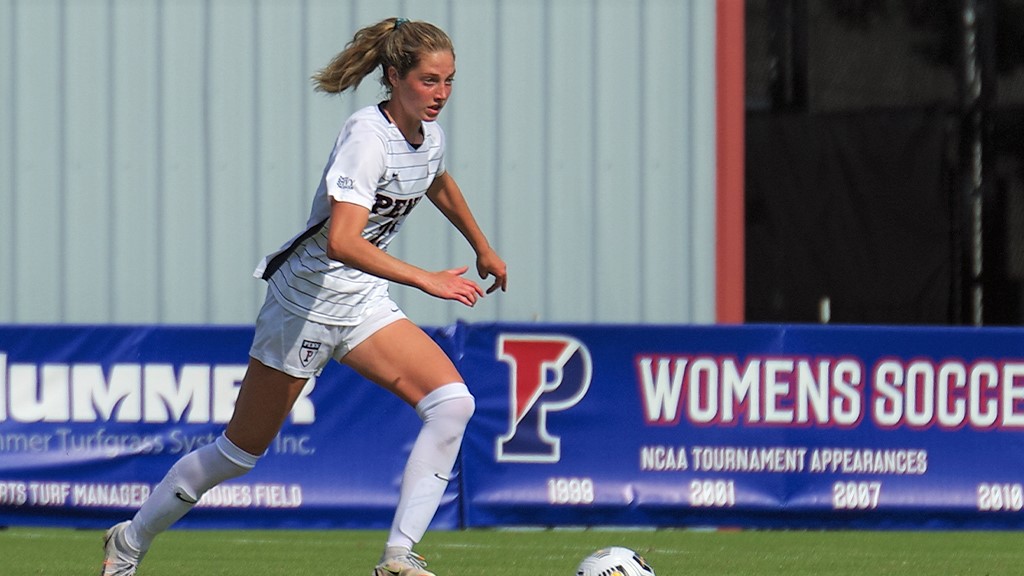 The women's soccer team opened Ivy League play on Saturday with a 1-1 draw against 16th-ranked Harvard at Rhodes Field.
Harvard midfielder Sophie Hirst scored an unassisted goal in the 57th minute to break a 0-0 tie. The Quakers evened it up at 1-1 less than a minute later on a header by senior midfielder Sara Readinger, assisted by senior midfielder Sizzy Lawton.
Penn was close to taking the lead in the 64th minute as first-year defender Anuli Okafor was on the attack and maneuvering the ball down the nearside line. She took her shot, but it was saved inside the left post.
Harvard was threatening to one-up the Quakers in the 71st minute, but junior goalkeeper Laurence Gladu made a viral-worthy save to keep the game tied at one each.
Readinger finished with one shot, one shot on goal, and one goal. Lawton had two shots and one assist. Gladu had four saves. Harvard (6-0-2) outshot Penn 26-8. The Red & Blue were the first team this season to hold the Crimson scoreless in the first half.
The Quakers' record sits at 2-1-6. Their six ties match the single-season school record set in 2015; there are at least seven games left in the season.
This weekend, Penn takes on Cornell on Saturday at 1 p.m. in Ithaca, New York, followed by a Monday, Oct. 3, matchup against Fairleigh Dickenson at Penn Park.