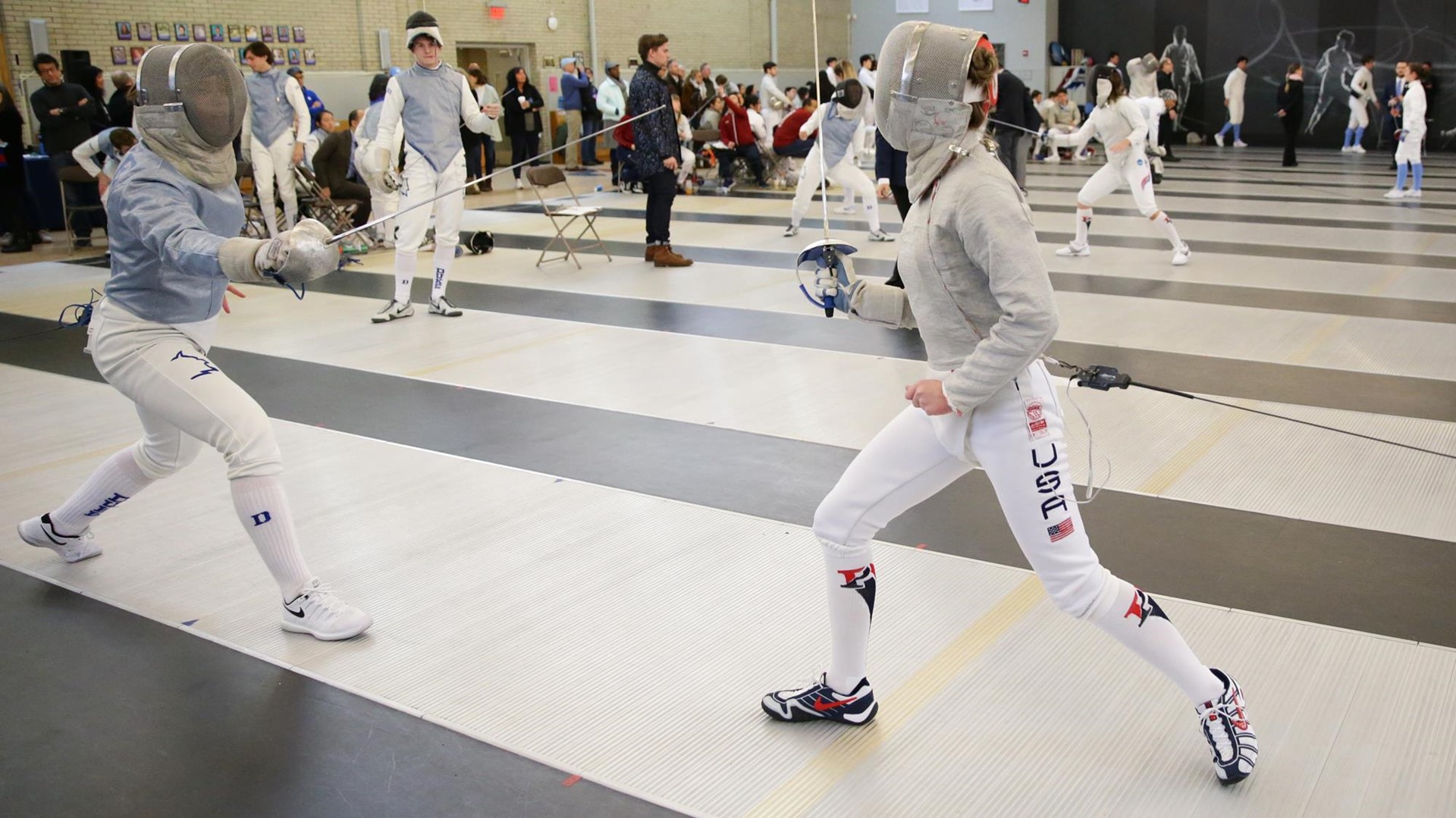 At the Tse Center on Saturday, the Penn fencing teams hosted the Elite Invitational, which featured the Quakers battling some of the top teams in the country.
The No. 9-ranked women's fencing team finished the day with a 4-2 mark, picking up a 16-11 victory over No. 11 UC San Diego, a 14-13 win over No. 12 Northwestern, a 16-11 defeat of No. 15 North Carolina, and a 20-7 triumph over No. 25 Air Force. Their two losses came against No. 8 Ohio State (11-16) and No. 1 Notre Dame (7-20).
The 12th-ranked men's fencing team went 4-1 on the day, with wins over 6th-ranked North Carolina (18-9), 10th-ranked Ohio State (19-8) 13th-ranked UC San Diego (17-10), and 15th-ranked Air Force (15-12). Their only loss was to 8th-ranked Notre Dame.
Saturday's bout was the Red & Blue's second of the season, following the Temple Open on Oct. 29. Returning this year to rep the women's squad are fourth-year epee Chloe Daniel and fourth-year sabre Amber White, both First-Team All-Ivy selections last season, as well as fourth-year epee Jessica Liang, a 2021 Second-Team All-Ivy honoree. Both Daniel and Liang have amassed more than 100 career bout wins.
On the men's side, third-year foil Blake Broszus, who competed for Canada in the 2020 Olympics, was a Second-Team All-Ivy selection last year. In his first season contending in the college ranks, he won 54 bouts, the most of any Penn fencer, male or female.
 
Next up for both teams is the Penn State Invitational on Jan. 15. The women are 4-2 and the men are 4-1.