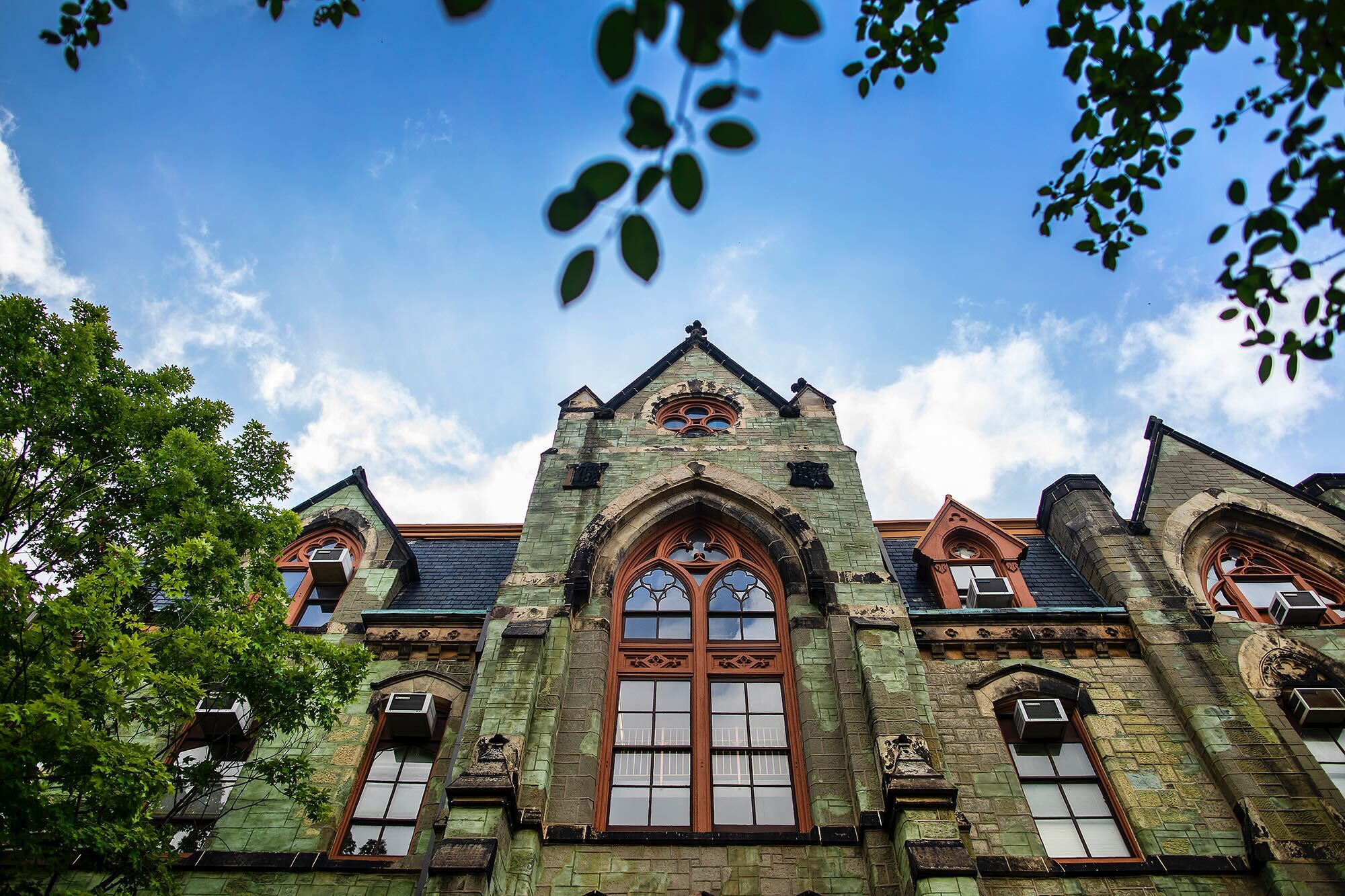 On Tuesday, President Liz Magill announced the start of a University-wide process intended to identify and set a strategic framework for Penn's future. Calling it "Tomorrow, Together," the president invited all members of the Penn community to follow and participate in the effort. In her message announcing the project, the president posed big-picture questions expected to elicit many different perspectives and ideas: "What does the world need from Penn? How do we cultivate a community that will rise to that challenge?" The announcement comes as Magill starts her term as Penn's ninth president.
Asked to describe the thinking that went into Tuesday's announcement, Magill stressed her belief that one of Penn's defining traits is its forward-looking and inventive spirit. "I have called it Penn's virtuous impatience," said Magill. "Never standing still, we are laser focused on tackling new challenges, creating and transmitting new knowledge, and sharing our discoveries to help make life better."
The move comes at a time when the University's growing international renown and years of sound fiscal management combine to create a unique opportunity for bold new directions. "Penn's next decades hold so much potential and to fully realize it we need to tap into the vision and passion of Penn's people—faculty, staff, students, alumni, friends, and community members," said Magill. "That's why it is so important for this work to be as inclusive and forward-looking as possible."
A "Red and Blue Advisory Committee" comprised of faculty, students, and staff, will guide the effort. Magill has tapped John L. Jackson Jr., the Walter H. Annenberg Dean of the Annenberg School for Communication and Richard Perry University Professor, to chair the committee. Vice chairs include School of Arts & Sciences Dean Steven Fluharty, Senior Vice Provost for Research Dawn Bonnell, and Emilie R. Feldman, the Michael L. Tarnopol Professor and Professor of Management at Wharton.
"Together," said Jackson, "we have the ability to help shape the future of our University and to make a positive difference on the lives of so many beyond our community. This is a unique opportunity to illuminate a path to the future. For our University—with its well-established history of striving to make a positive impact locally, nationally, and globally—the potential of building on that history of success is boundless."
The new Red and Blue Advisory Committee is charged with engaging the greater Penn community broadly and inclusively. Details for providing suggestions and ideas can be found on the Tomorrow, Together website. Recommendations from the Committee will underpin the strategic framework for Penn's future, which will be shared with the Penn community in Summer 2023.
Magill encouraged all members of the Penn family to make their voice heard. "Your participation in this effort will make an enormous difference," she said. "In the months to come, I look forward to working with you as, together, we plan Penn's future."