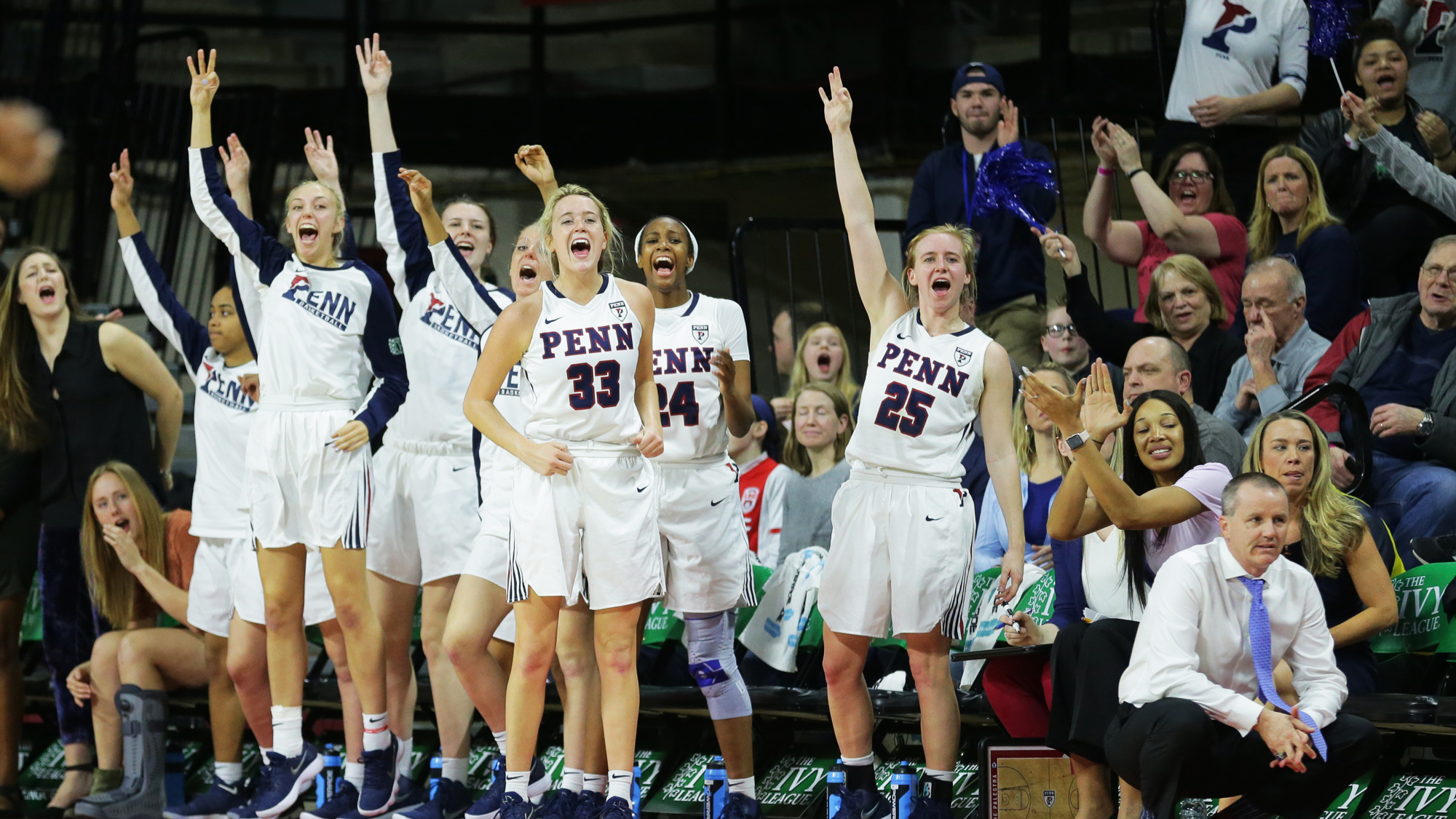 Defense has been the name of the game for the women's basketball team; the 6-2 Quakers are second in the country in scoring defense, allowing 49.8 points per game, and tops in the Ivy League.
First in the nation in scoring defense is Drexel (7-2), holding opponents to 46.2 points per game.
The two teams face off at 11:30 a.m. on Friday, Dec. 21, in the Battle of 33rd Street at the Dragons' Daskalakis Athletic Center. The City 6 rivals have not played each other since the 2015-16 season. The Quakers won the game 72-67 at The Palestra, giving Coach Mike McLaughlin his 500th career victory. 
On New Year's Eve, the Quakers face Stetson (1-8) of the Atlantic Sun Conference in DeLand, Fla.
Penn begins conference play on Saturday, Jan. 5, against defending Ivy League champion Princeton (5-7) in New Jersey. The Tigers have defeated the Quakers three straight times, including 63-34 in last season's Ivy League Championship Game.
Sophomore center Eleah Parker leads the Red & Blue in points, rebounds, and blocks. She is averaging 13.0 points, 7.6 rebounds, and 2.6 blocks per game. Her 21 blocks are tops in the conference and she is fifth in rebounding. She had 18 points, 12 rebounds, and a career-high five blocks in the Quakers' 66-43 win over Iona on Dec. 8.
Guard Ashley Russell and forward Princess Aghayere have provided Penn with senior leadership and steady production. 
Russell, a co-captain, is averaging 9.8 points and 7.0 rebounds per game, and has a team-high 29 assists. Her 2:1 assist-to-turnover ratio is fourth best in the Ivy League.
Aghayere is putting up 9.8 points and 6.5 rebounds per game, both career highs.
The Quakers return home on Wednesday, Jan. 16, in a Big 5 matchup against Villanova.