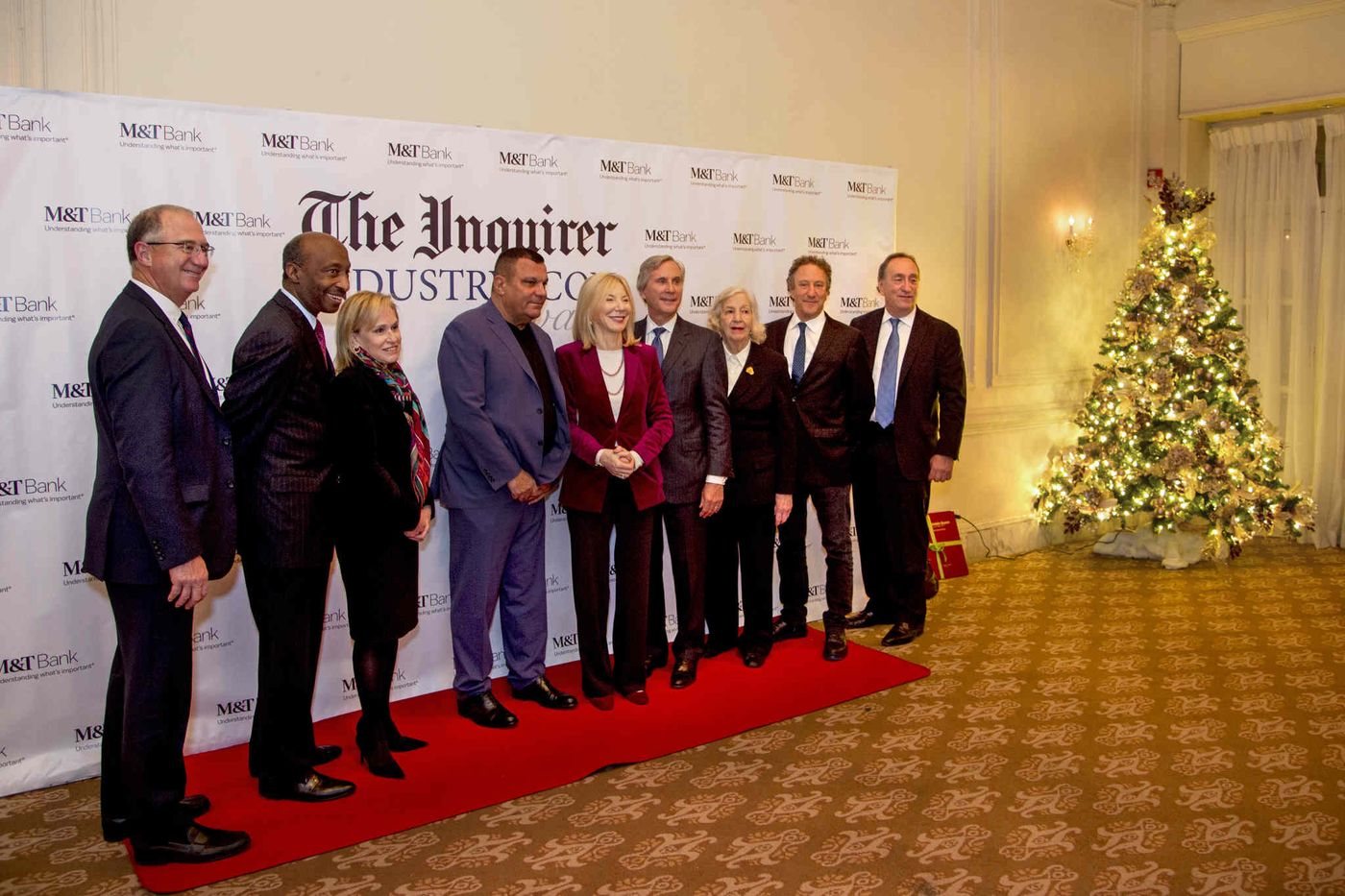 Penn President Amy Gutmann is in good company.
She is one of six recipients of the 2018 Inquirer Icon Awards hosted by The Philadelphia Inquirer. Also honored at the Nov. 28 gala were Gerard Sweeney from Brandywine Realty Trust, Kenneth Frazier of Merck, and Stephen Starr of Starr Restaurants. There were also posthumous honors for Comcast's Ralph Roberts and philanthropist H.F. Gerry Lenfest.
Recognized for her extraordinary leadership, which has made an impact in communities across Philadelphia, Gutmann has served as Penn's president since 2004.
Under her leadership, the University increased the number of first-generation, high-need students it admits from one in 20 freshmen in 2004 to one in seven freshmen in 2018. Gutmann made it an institutional priority to increase access to higher education opportunities through her vision outlined in the Penn Compact 2020.
As a part of that vision, Penn also has diversified its faculty and administration.
The largest private employer in Philadelphia, Penn has seen substantial expansion with Gutmann at its helm. It has seen exponential growth among its facilities, including the construction of the Singh Center for Nanotechnology, the Pennovation Center, New College House, and Penn Park, a 24-acre sports and recreation facility. The University of Pennsylvania Health System has added three hospitals, and is in the process of completing the largest building project in Penn history.
In addition, Gutmann established the President's Engagement Prize and President's Innovation Prize to further the University's global impact. The prizes allow for as much as $150,000 for seniors to take their ideas out into the world, and spend the year after graduation making a difference.
In her remarks at the Inquirer Hall of Fame Dinner, Gutmann said open expression represents the core of academic freedom.
"I devoted my life's work to better understanding—and strengthening—the groundwork of American democracy and education," she said. "For any democracy to survive and flourish, no single principle is more fundamental than the free and robust exchange of ideas, especially when we disagree."
She went on to identify the "unhindered press, transformative higher education, and engaged civic and business leaders" as the "pillars of a democratic world.
"I am proud to say that Penn is a place where unexpected ideas are welcome," she said. "We have to welcome unexpected ideas, and give them a fair chance to stand up to rigorous scholarship and spirited debate."
Photos by Tom Gralish/Inquirer, staff photographer.