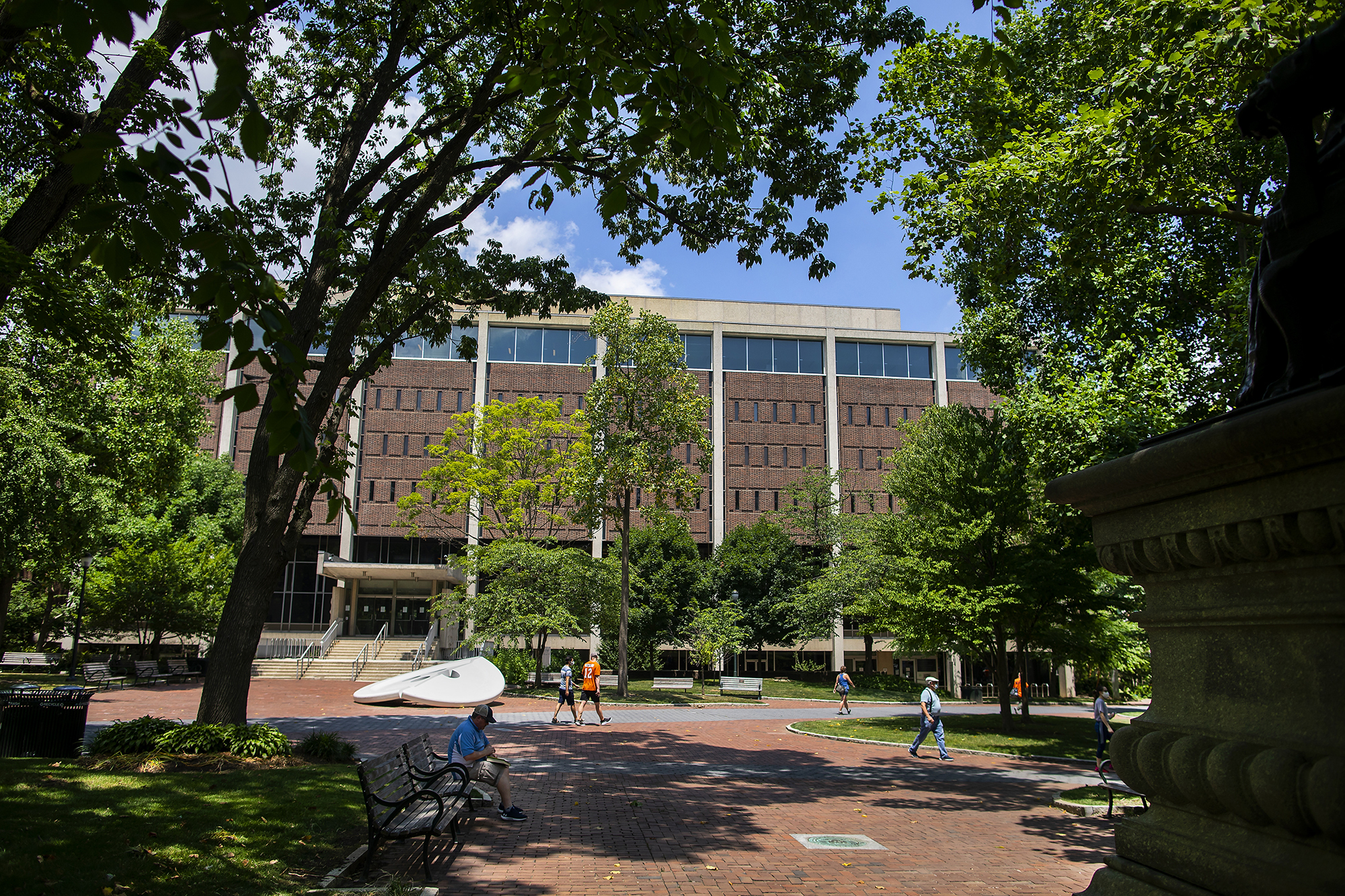 The previously announced Penn Public Safety Review and Outreach Initiative is launching its process of obtaining public input with a series of virtual hearings that begin this week.
The goal of the Initiative, says Dorothy Roberts, George A. Weiss University Professor of Law and Sociology, Raymond Pace and Sadie Tanner Mossell Alexander Professor of Civil Rights, and Professor of Africana Studies, is to assess Penn's success in creating a physically and emotionally safe environment on campus and in the surrounding community, while treating every person with dignity and respect, and in a way that prioritizes and promotes antiracism, racial equality, and justice.
"We have a vision of public safety that includes not only physical safety but also a sense of equal belonging," says Roberts, who has appointments in The University of Pennsylvania Carey Law School and School of Arts & Sciences. "We want to conduct our assessment in a way that prioritizes antiracism and listens to and takes into account in a meaningful way the experiences of the broad range of people who are affected by Penn public safety policies."
Roberts is one of two presidential advisers who will undertake the review and outreach program in order to develop recommendations to present to President Amy Gutmann, Executive Vice President Craig Carnaroli, and Provost Wendell Pritchett.
Charles "Chaz" Howard, vice president for social equity and community and University chaplain, the other presidential adviser of the Initiative, states: "We recognize that we can't develop effective recommendations without first hearing from those affected by Penn's public safety policies. We hope that the hearings and our other outreach efforts will give a voice to those who wish to share views regarding public safety at Penn."
Penn's vision for the Initiative is to seek to provide an environment in which every member of the University community can feel safe.
The Initiative will include a series of virtual hearings to receive input from members of the Penn and West Philadelphia communities starting Aug. 13, and continuing twice a week through September. It is also soliciting experiences and input through its website.
"We've invited a broad range of Penn and West Philadelphia community members to tell us about their experiences," Roberts says. "We plan to base our report to President Gutmann, Vice President Carnaroli, and Provost Pritchett on what we hear at the hearings, the public comments we receive, and also on a comprehensive review of documents from the DPS [Department of Public Safety]."
Invited participants will describe their experiences with Penn's DPS and offer their ideas and suggestions on ways to promote safety and equal belonging in and around campus.
"We hope to learn what people's experiences have been with public safety, with the Penn police and other aspects of Penn's public safety policies and practices, as well as any concerns they have and suggestions to make Penn a safe environment in a way that promotes racial justice," Roberts says.
The hearings will be made publicly available via livestream and recorded for future public access.
The Initiative also established a dedicated phone line for people to call and leave a voice message to ensure that those without internet access can also share their experiences, concerns, and suggestions. The number to call is: (215) 746-4572.
The Quattrone Center for the Fair Administration of Justice at Penn Law is working with Roberts and Howard to gather available data from DPS on the current relationship between Public Safety and the Penn and West Philadelphia communities. The information assembled for their review includes data on use of force and other situations in which policing bias might be exhibited, such as vehicle and pedestrian stops. The Initiative is also reviewing data and information on police staffing, transparency, and budgets; the process to review complaints against police officers and other DPS personnel; and Penn's relationship with other policing agencies.
"We will use what we learn about people's experiences and the data that we collect to understand ways in which we can reimagine and change policies to provide an environment that gives people a greater sense of equal belonging, addresses their concerns, and prioritizes antiracism," Roberts says.
Individuals are free to submit any information they believe would be helpful to the Public Safety Review and Outreach Initiative by visiting Penn's Public Safety Review and Outreach Initiative page. To submit information, each individual must describe their affiliation with the University, but need not provide any personally identifiable information.