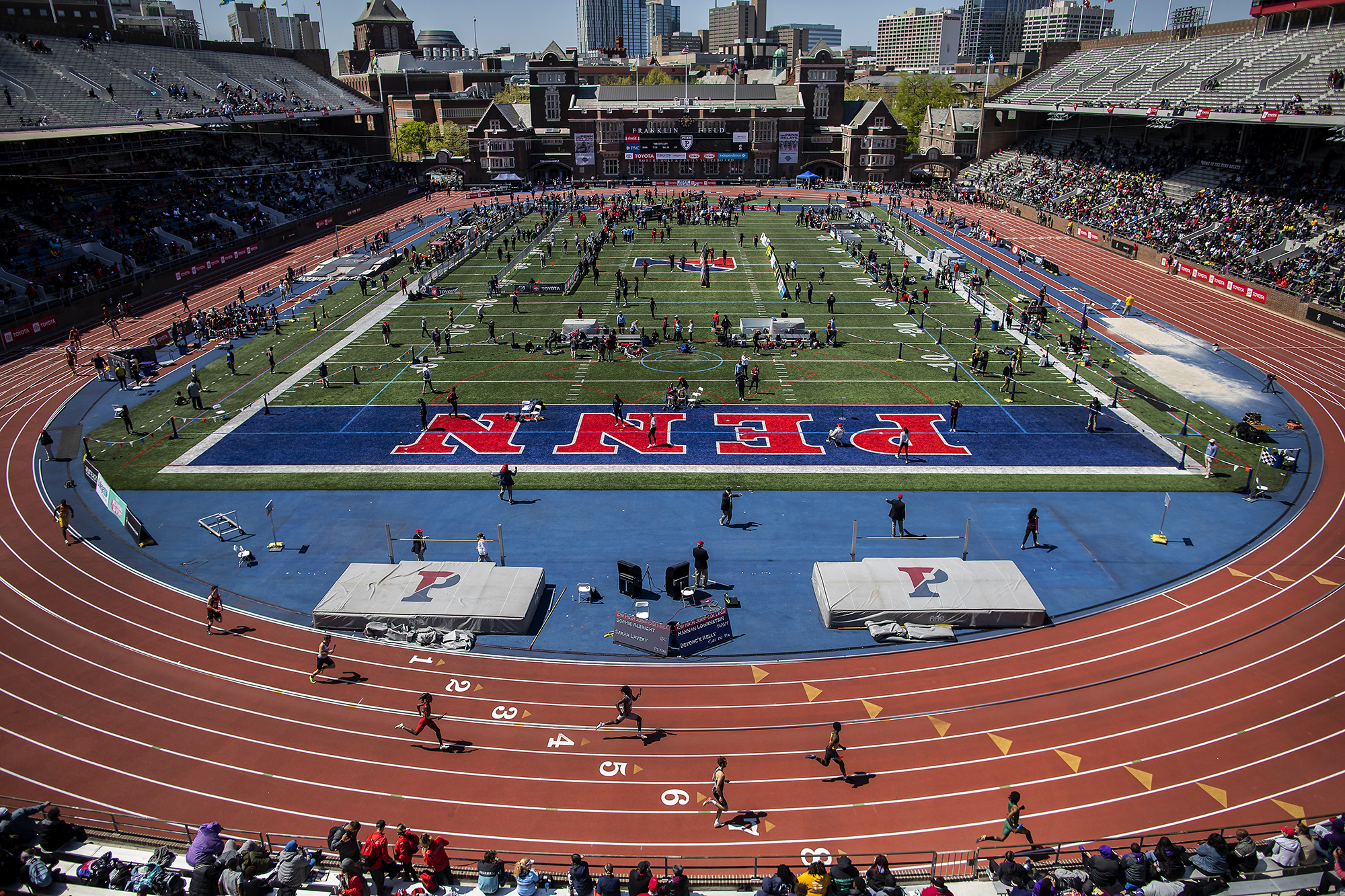 The 126th running of the Penn Relays were held Thursday, April 28, through Saturday, April 30, at historic Franklin Field. It was the first Carnival since 2019 after a two-year hiatus because of the coronavirus pandemic.
Quakers put on impressive performances and broke a number of school records across the three days.
On Thursday, senior distance runner James Lee placed fourth in the 1,500m with a time of 3:47.43. The steeplechase saw senior distance runner William Hare take eighth overall with a time of 8:59.18.
Senior thrower Mayyi Mahama earned third place in the hammer throw, tossing 63.65m.

On Friday, senior sprinter Enoch Cheung clocked a time of 14.30 in the 110 hurdles to move into ninth in program history.

Junior hurdler Katherine Muccio put up a time of 13.82 in the 100 hurdles to land third in the record book. In the pole vault, freshman Nataliaa Ilieva took third place with a height of 3.93m to move to fifth in program history.
In the high jump, senior Claire Moreau finished fourth with a clearance of 1.71m while sophomore Addie Renner took eighth at 1.66m.

On Saturday, the men set a new program mark in the 4xMile Championship of America, taking sixth overall with a time of 16:18.83. James Lee ran the first leg, followed by senior Ray Sellaro, junior Michael Keehan, and senior Justin Cornetta on the anchor.

Senior Marc Minichello won the javelin college championship with a new personal record of 77.42 meters to remain at No. 2 in program history.
In the women's 4x800 college final, senior Olivia Babski, freshman Chloe Hassman, senior Caroline O'Sullivan, and freshman Bronwyn Patterson stormed to a time of 8:44.81 to take the win and take home a small wheel.
See more images at Penn's Flickr page.