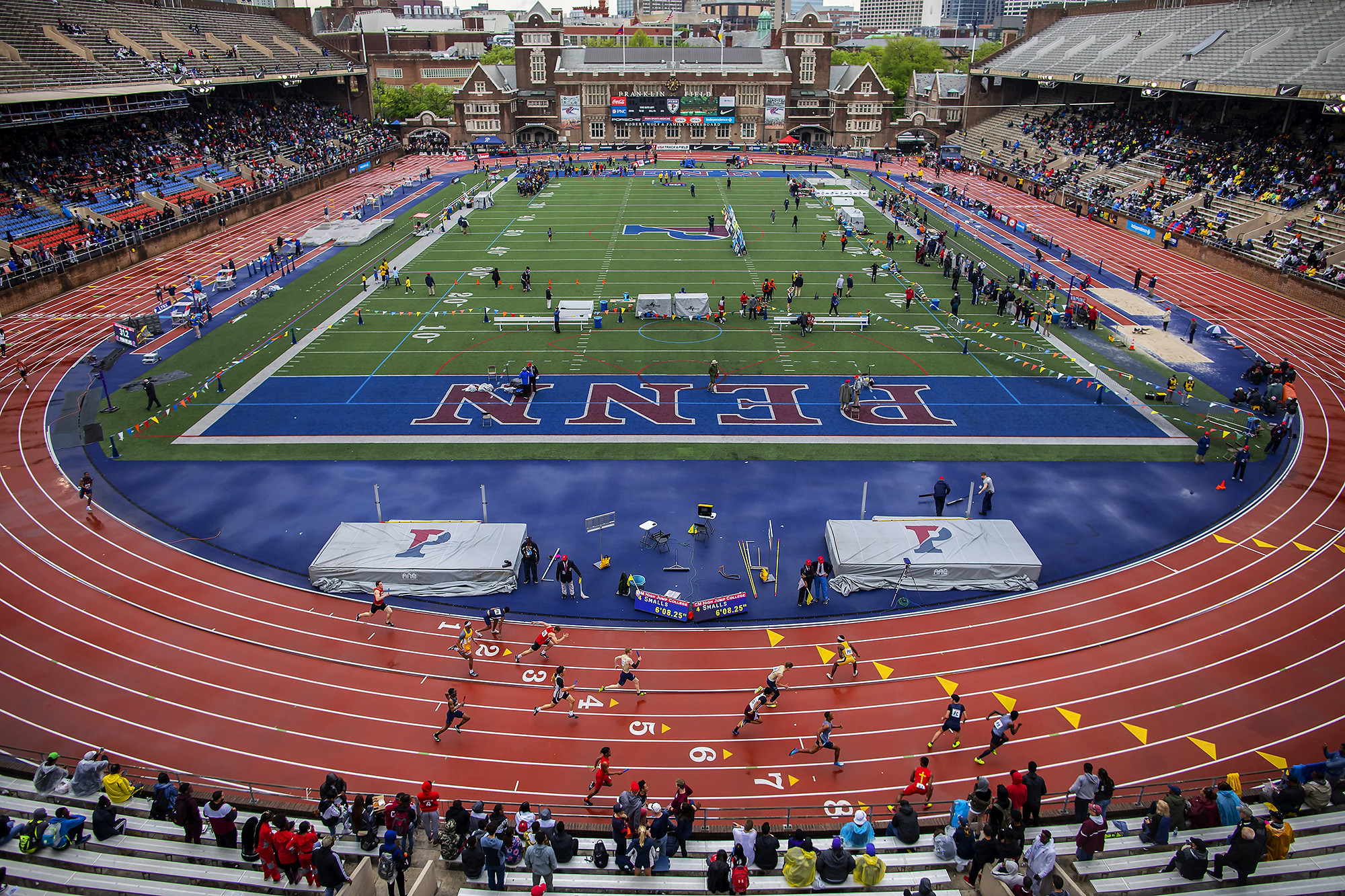 Gen.G, the global esports organization connecting the best gamers in the United States and Asia, and the Penn Relays, the oldest and largest track and field competition in the U.S., are partnering to produce an all-new Digital Penn Relays, presented by the United States Marine Corps. The Digital Penn Relays will be the first-ever digital livestream with gaming-related content designed to connect the community with competition and infotainment. The event will take place on Friday, April 24, from noon to 5 p.m. at twitch.tv/thepennrelays. This would have been Day Two of the previously scheduled three-day 2020 Penn Relays presented by Toyota that were postponed due to the COVID-19 pandemic.
At the center of the Digital Penn Relays event, multiple teams of speedrunners and individuals will compete against each other to conquer custom-built Minecraft courses around famed Franklin Field, including hurdles, water, lava, and an ice race course with boats. Echoing the traditional Penn Relays, teams will include boys and girls high school and collegiate divisions, as well as several Olympic Development athletes. With a focus on bridging the generations of gaming, teams can also be a mix of Penn students, high school students, parents, alumni, faculty, and speedrunners. 
Participants are encouraged to film themselves saying "We're Still Running" and post on social media with #WereStillRunning and #DigitalPennRelays for a chance to be integrated into the campaign leading up to and during the event. Throughout the livestream, fans will enjoy snippets of past champions sharing their greatest moments at the Penn Relays.
The Digital Penn Relays will also feature:
Virtual Tables: Sponsors will show off their products and services, while school clubs and organizations will show off their hard work during the stream.
Workout Class: Penn staff will lead a virtual workout for the home audience.
Anyone who would like to participate must sign up here: Digital Penn Relays Sign Up Link.
"We were already planning a digital activation with Gen.G during our traditional event, so we're even more excited to elevate our stream and showcase the rich history of the Penn Relays with the next generation of gamers of all ages," says Scott Ward, executive director of the Penn Relays. "Even with the physical event being interrupted, we couldn't miss the opportunity to keep our community connected and celebrate our pedigree of world class track and field athletes."
"The United States Marine Corps is proud to continue our relationship with the Penn Relays as the presenting sponsor of the first-ever Penn SpeedRunner Relays," says Christian Devine, a lieutenant colonel and national director of marketing and communications for the Marine Corps Recruiting Command. "The drive, determination, and discipline of track and field athletes personifies the fighting spirit of all Marines. We are honored to extend our support to coaches, athletes, and communities who are searching for new ways to come together."
Gen.G's partnership with the Penn Relays is an extension of its education initiative to help colleges and universities connect its students, alumni, and faculty with gaming.
"While students across the nation are staying home and keeping healthy, Gen.G is proud to build on its education programs digitally with the Penn Relays," says Jordan Sherman, head of revenue operations for Gen.G. "We believe we've found the right mix of competition and entertainment, which at the same time will allow participants to still represent and cheer on their schools in this moment of time where we are devoid of all traditional sports."
Gen.G worked with Super League Gaming and its online Minecraft property, Minehut, to create a one-of-a-kind relay experience for players. On Minehut, players compete in four mini-games, reminiscent of traditional track and field events, in a digital field. 
"We are tremendous supporters of sports events like the Penn Relays and are honored to be able to help uphold this tradition for the community," says Nikki Shum-Harden, vice president of partnerships and strategic marketing at Super League Gaming.
As part of its strategic vision, the Penn Relays presented by Toyota will strive to host additional events for the track and field community, whether digitally or live, and will return for the 2021 event from April 22-24 at historic Franklin Field. The Penn Relays has adapted to worldwide conditions in the past. The meet was altered in 1917 and 1918 when several colleges, including most Ivy League institutions, curtailed their track programs during World War I. During World War II, travel restrictions reduced participation and spectator attendance while gas rationing was in effect in 1943 and 1944.