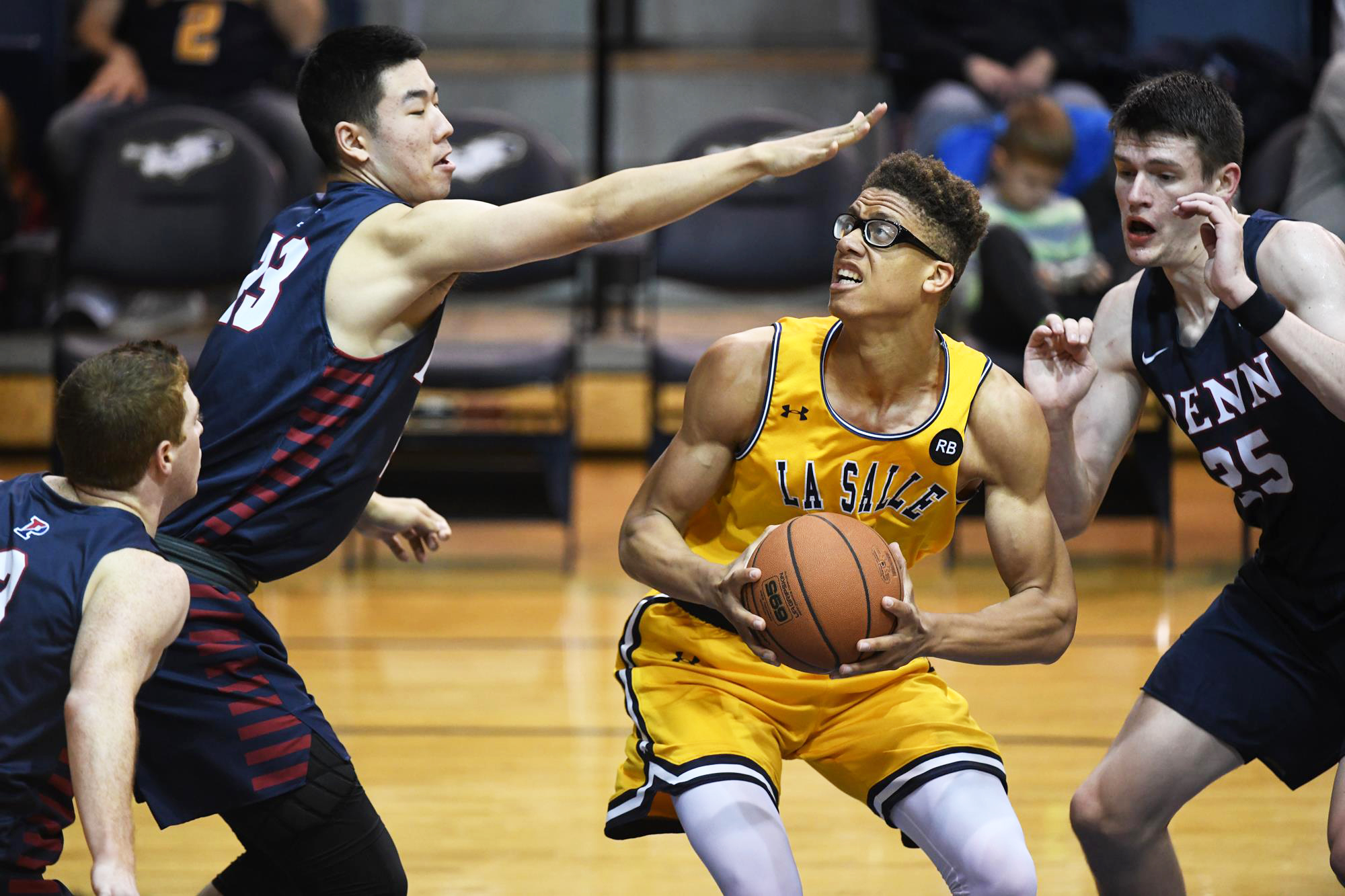 La Salle entered Saturday's home game against Penn with an 0-9 record, and left 0-10 after the Quakers overpowered them 83-65.
The Red & Blue trailed once in the contest—5 to 4 in the opening minutes. The Explorers kept it close during the first 10 minutes, before an 18-2 run by the Quakers blew open the game.
At intermission, Penn was ahead 39-21. Senior guard Antonio Woods, junior guard Devon Goodman, and freshman guard Bryce Washington all had eight points in the first half. The Quaker defense caused 14 turnovers.
The 18-2 first-half run continued into the second half and grew to 29-6. The Red & Blue led by 25 with around 15 minutes remaining. 
Penn was up by as much as 28 before La Salle went on a run to cut the lead to 16 points with 7:28 left, but the Red & Blue took their best punch and left with the W.
Freshman forward Michael Wang led the Quakers with 18 points. He shot 7-9 from the field and 2-4 from the three-point line.
Woods had 17 points and five assists. Goodman contributed 14 points and four assists. Junior forward A.J. Brodeur had 17 points, six rebounds, five assists, and two steals.
Penn had another hot-shooting game, draining 57.4 percent of field goals (31-54) and 36.8 percent of three-pointers (7-19). The 18-point margin of victory was the Quakers' biggest Big 5 win since defeating La Salle 71-47 on Jan. 14, 2004.
The 8-2 Red & Blue take on the defending national champion Villanova Wildcats on Tuesday at 7 p.m. at The Palestra. The game will air on ESPN2.