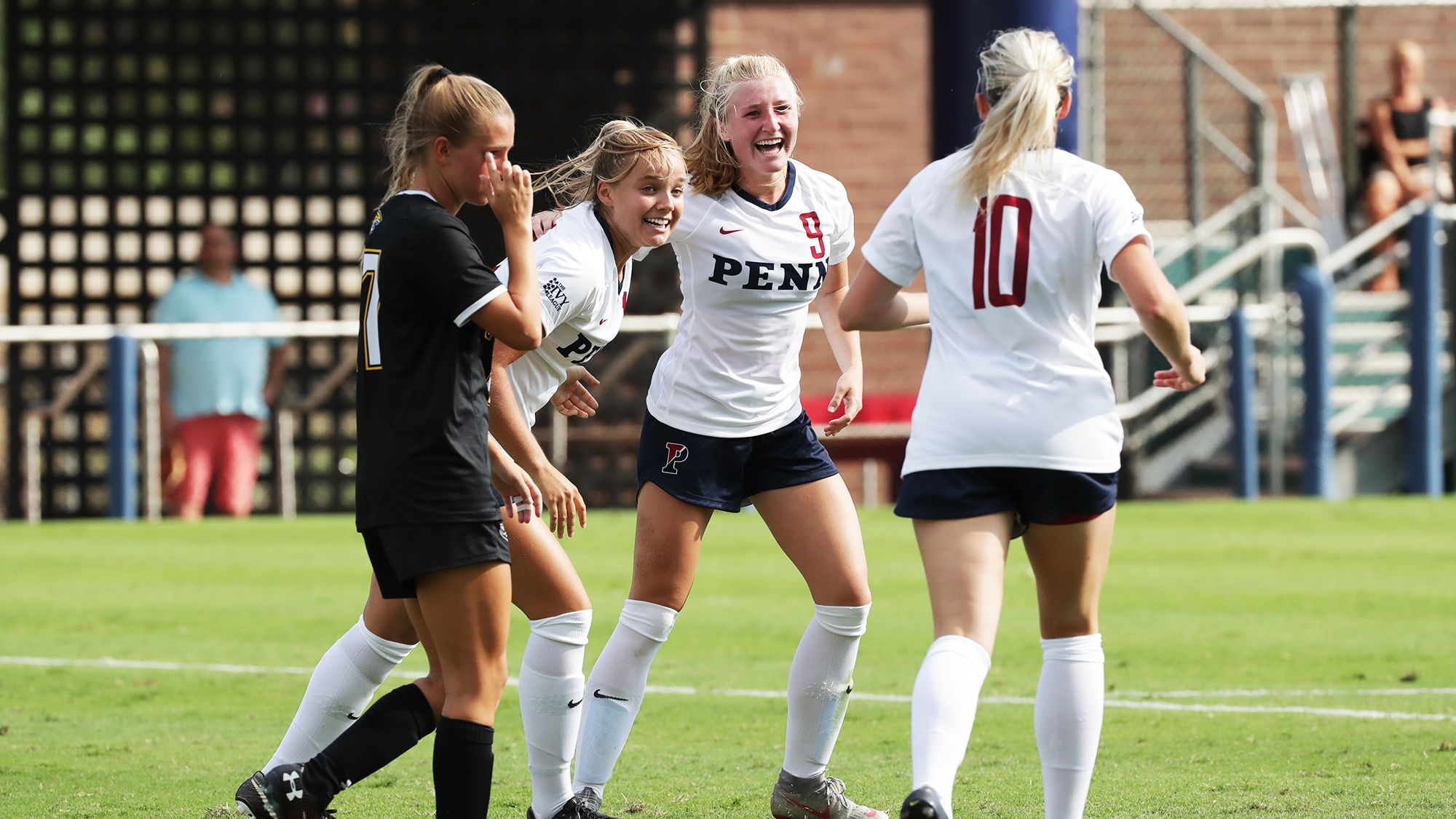 Building off a respectful showing against No. 3-ranked Stanford last Friday night, the women's soccer team took down Towson 2-0 in the Quakers' home opener on Labor Day evening at Rhodes Field.
Senior forward Emily Sands scored a goal in the 19th minute, her first of the season, on an assist by sophomore forward Jackie Bruder and senior forward Emma Loving. The Red & Blue entered the halftime break with a 1-0 lead.
Thirty seconds into the second half, freshman midfielder/forward Sizzy Lawton scored the first goal of her Penn career, on an assist by Loving, to put the Quakers up 2-0.
The game was delayed for 90 minutes due to the weather; when play resumed, the Red & Blue remained composed and earned their first win of the season.
Sands had three shots, one shot on goal, and one goal. Lawton had two shots, one shot on goal, and one goal. Loving had two shots and two assists. Bruder had one shot and one assist. 
Senior goalkeeper Kitty Qu had five saves and collected her 20th career solo shutout, the most in Penn history.
This weekend, the Quakers are back at Rhodes Field for games against Fairfield at 7 p.m. on Friday, Sept. 6, and Mount St. Mary's at 5 p.m. on Sunday, Sept. 8.