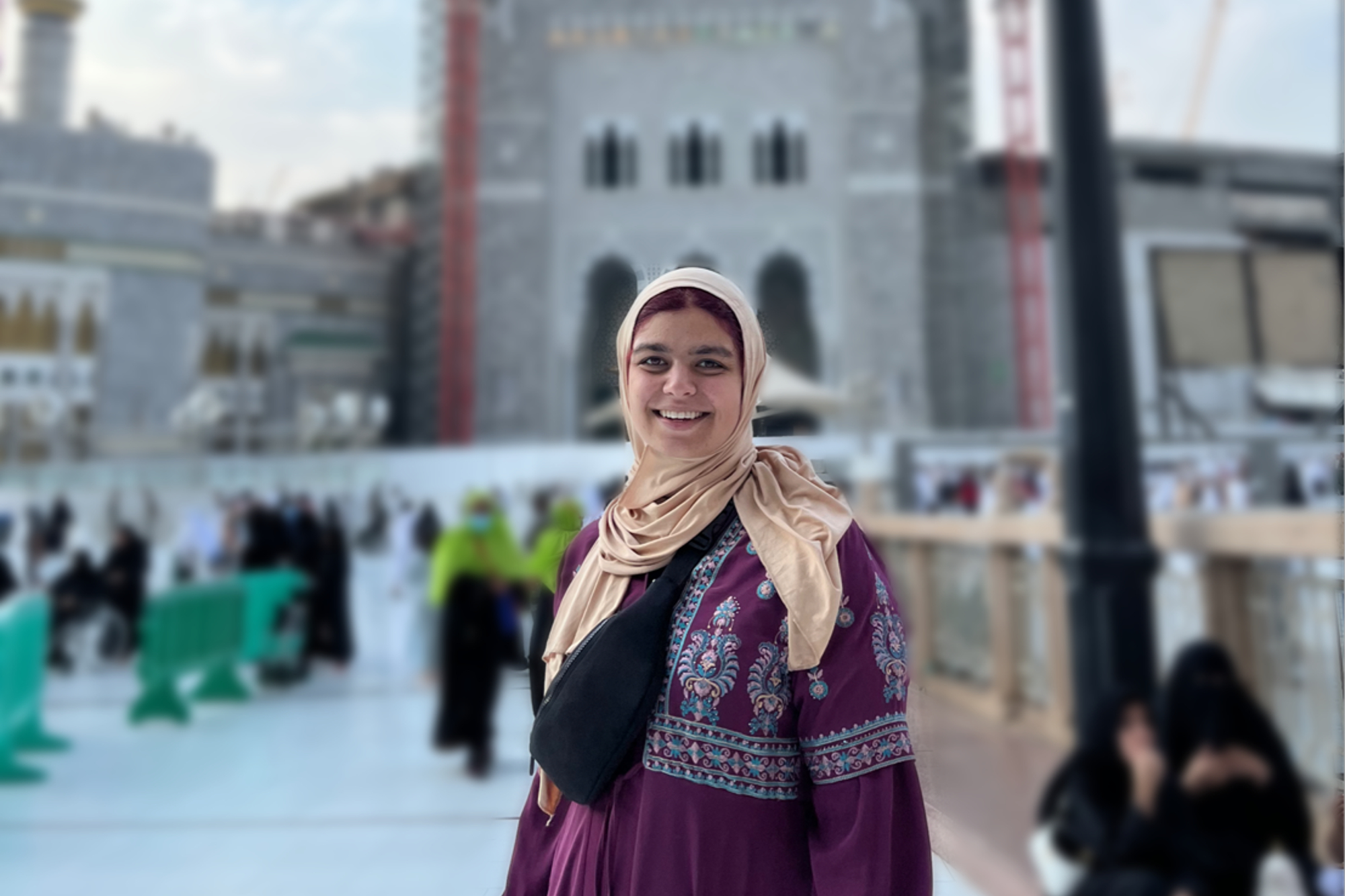 University of Pennsylvania third-year Sarah Asfari has been awarded a 2023 Beinecke Scholarship to pursue a graduate degree in the arts, humanities, or social sciences.
Each 2023 Scholar receives $5,000 upon completion of undergraduate studies and an additional $30,000 to support graduate study, with no geographic restrictions. Applicants must have a history of being eligible to receive need-based financial aid.
Asfari is one of 20 Beinecke Scholars chosen throughout the United States and the 15th recipient from Penn since the award was first given in 1975. Universities may nominate only one student, and this year there were 87 applicants. This is the fourth year in the last five that a Penn student has been named a Beinecke Scholar.
From Raleigh, North Carolina, Asfari is majoring in modern Middle Eastern studies in the College of Arts and Sciences. She studies Arabic language, literature, and culture and is committed to helping advance scholarship on the peoples and cultures of the Southwest Asia and North Africa regions. She was a SNF Paideia Fellow and a two-time U.S. Department of Education Foreign Language and Area Studies Fellow for the study of the Arabic language and the Middle Eastern region.
Asfari is one of two undergraduate student representatives on the University's Committee for Diversity and Equity and is on the student advisory board for Penn's Student Health and Counseling. She also was a member of the First-Generation, Low-Income Dean's Advisory Board, which meets weekly with College Dean Paul Sniegowski. She served two years on the board of the Penn Muslim Students' Association. In addition, she worked to get funding for the Middle East Center at Penn, as well as to develop a new nondenominational prayer space on campus.
After graduating, Asfari plans to pursue graduate studies in Near Eastern languages and civilizations and conduct research on Arabic literature.
The Beinecke Scholarship Program was established in 1971 by the Board of Directors of The Sperry and Hutchinson Company to honor Edwin, Frederick, and Walter Beinecke. The program seeks to encourage and enable highly motivated students, selected on the bases of academic excellence and financial need, to pursue opportunities and to be courageous in the selection of a graduate course of study in the arts, humanities, or social sciences.
Asfari applied for the Beinecke Scholarship with assistance from Penn's Center for Undergraduate Research and Fellowships.