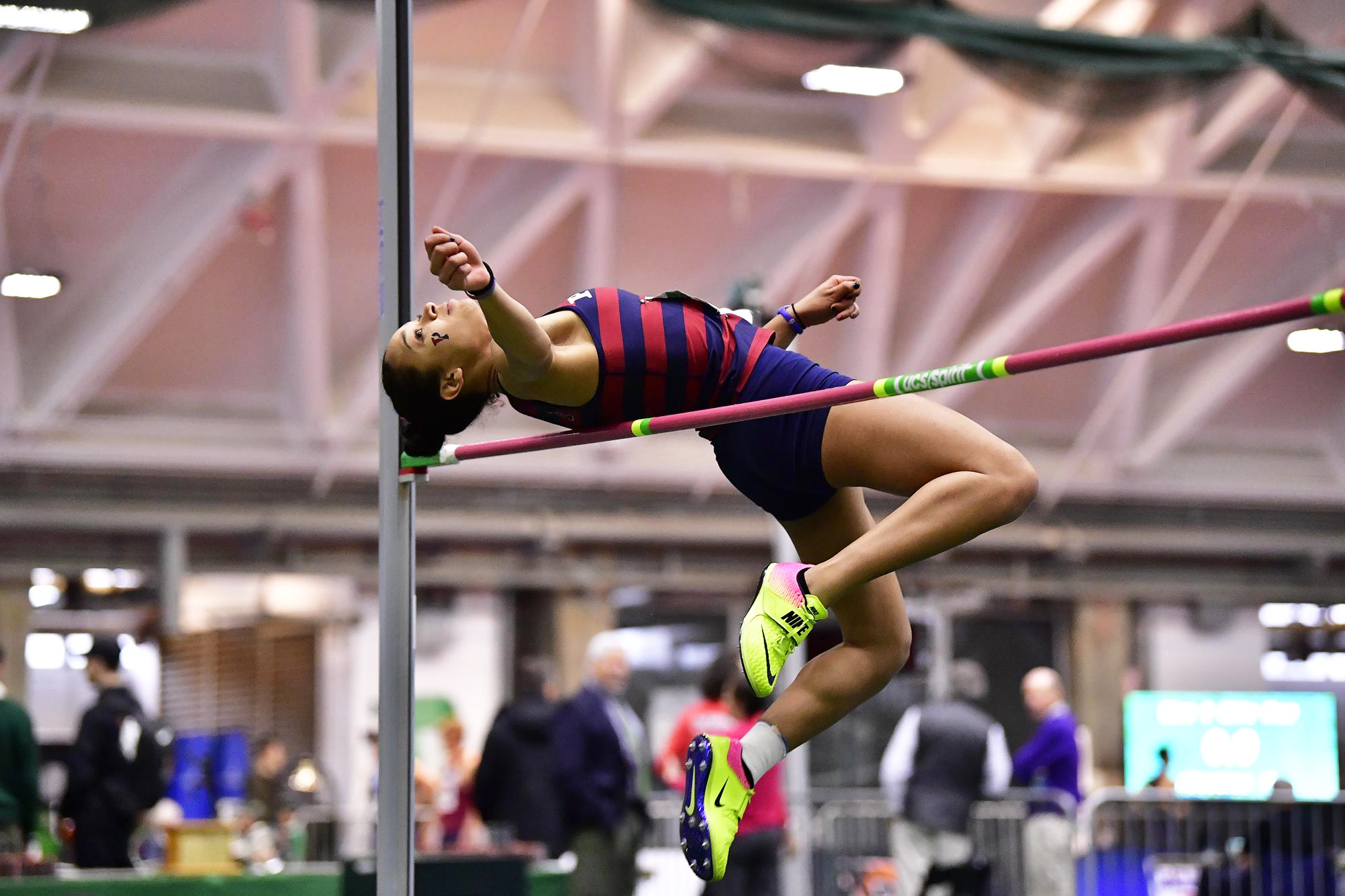 At Navy's Wesley A. Brown Invitational in Annapolis, Md., on Saturday, the men's and women's track and field teams sprinted, leaped, and soared past their competitors, and into the win column. The men's team won seven events; the women's team placed first in eight.
Junior Evan Lee finished first in the heptathlon with 5,419 points—the eighth best in Ivy League history. A heptathlon involves the 60m dash, the 1000m run, the 60m hurdles, the high jump, the pole vault, the long jump, and the shot put.
Senior sprinter Calvary Rogers won the 200m dash with a time of 21.67, junior sprinter/hurdler Anthony Okolo was tops in the 400m dash with a time of 48.83, senior middle-distance runner Joseph Novak placed first in the 800m with a time of 1:53.89, and junior distance runner Colin Day triumphed in the 1000m with a time of 2:28.10.
Competing in field events, senior Lance Yassay won the high jump, soaring to 2.05m, and junior Nathan Fisher came first in the pole vault, propelling to 5.00m.
On the women's side, senior Anna Peyton Malizia matched her own school record in the high jump, clearing 1.80m. 
Senior sprinter Imani Solan won the 60m dash with a time of 7.73. Junior sprinter Cecil Ene placed first in the 400m dash with a time of 55.16—the second best in Penn history. Sophomore middle-distancer runner Melissa Tanaka was first in the 800m run with a time of 2:11.69.
In the field, junior Kathryn Schoenauer won the long jump, leaping to 5.59m. Junior thrower Maura Kimmel was first in the shot put with a toss of 16.71, more than three meters farther than the second-place finisher. Senior thrower Rachel Lee Wilson was tops in the weight throw, reaching 19.76m, two meters longer than the runner-up.
Junior Elena Brown-Soler placed first in the pentathlon with 3,505 points. A pentathlon includes the 800m run, the 60m hurdles, the high jump, the long jump, and the shot put. 
Penn battled Navy, Princeton, Mount St. Mary's, and Villanova at the meet.