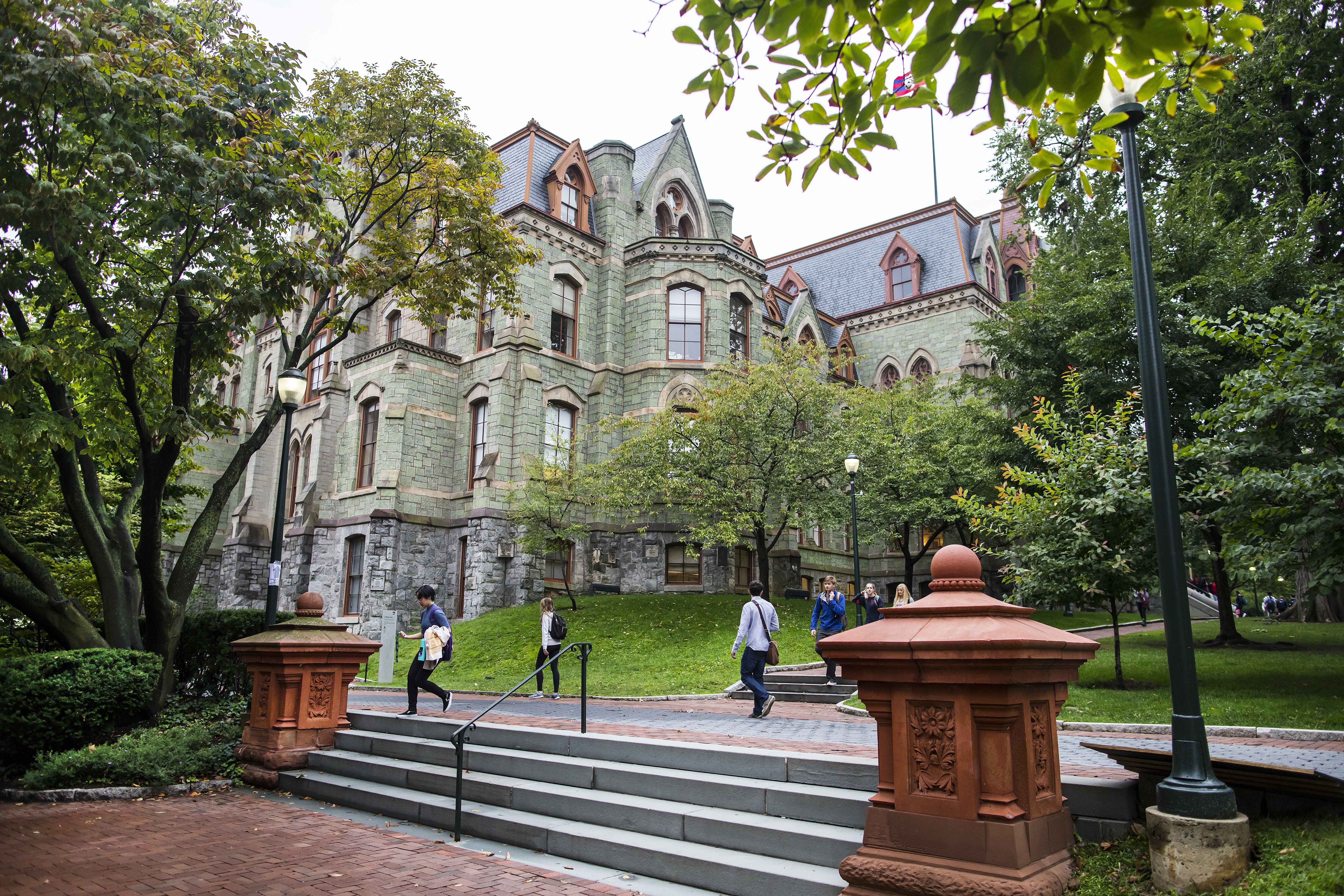 At its meeting today, the University of Pennsylvania Board of Trustees approved a 2.9% increase in tuition for the coming year, while also approving a $288 million undergraduate financial aid budget.
Undergraduate student charges for 2022-2023 will total $81,340, with $56,212 for tuition, $7,240 for fees, $11,754 for housing, and $6,134 for dining. The accompanying expansion in financial aid will offset the increase in cost for students whose families demonstrate financial need.
"It was important to us that we continue to keep cost increases low while simultaneously bolstering our grant-based undergraduate financial aid program," said Senior Executive Vice President Craig Carnaroli. "This year, our aid budget is growing at a rate triple that of charges, ensuring that we are able to fulfill our commitment to meet a student's demonstrated need each year, even as costs increase."
Tuition and fees provide essential operating revenue for the University, supporting the rising costs of employing a world-class faculty and staff, expanding interdisciplinary academic programs, offering the largest need-based undergraduate financial aid program of its kind, and accounting for inflationary cost increases across many operating expense categories. Penn was able to leverage its strong financial performance in FY21 to maintain tuition and fee increases at a lower rate than the historical average while increasing the financial aid budget by 11.1%.
The University's undergraduate financial aid program meets 100% of demonstrated need with grant funds and work-study, supporting its philosophy that a Penn education should be attainable for talented students from all financial backgrounds. Currently, 44% of Penn's undergraduate students receive grant-based financial aid packages, with an average of $60,506 in funding—more than the cost of tuition. The average package covers 73% of a student's total cost of attendance, which includes billed expenses like tuition, fees, housing, and dining, and unbilled expenses like books and supplies, transportation, and personal expenses. In 2008, when Penn's grant-based aid program was first launched, the average package covered 57% of the total cost of attendance.
Students whose families have incomes less than $65,500 (with typical assets) receive financial aid packages that cover at least tuition, fees, room, and board. These highly aided students are also eligible for a suite of additional financial benefits, including first-year laptop grants and access to summer internship and research opportunity funding. Students whose families make up to $140,000 receive financial aid packages that cover at minimum the cost of tuition, and often much more based on their specific needs.
A combination of measured annual cost increases and generous financial aid has made it more possible than ever for students to graduate from Penn with no educational debt. 80% of financial aid recipients graduate debt-free today, compared to 58% in 2008.
The University's student resources extend well beyond financial aid. Financial Wellness @ Penn, a financial literacy program, aims to enhance students' financial well-being by providing personal finance education, tools, and resources. The program has been operating virtually this year with a mission to help students feel empowered to set financial goals, make informed financial decisions, and improve their financial behaviors.