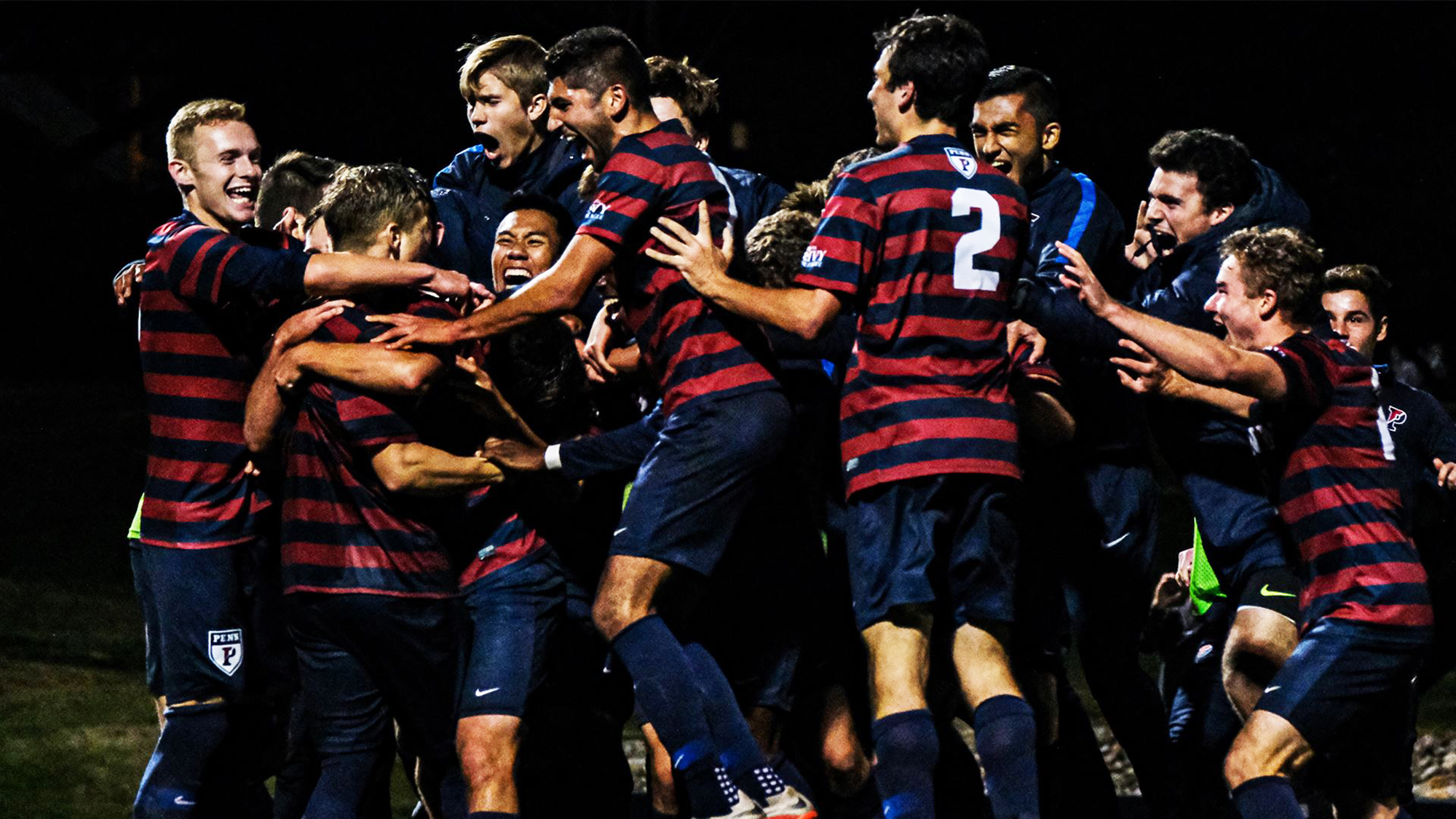 The men's soccer team knocked off the No. 24-ranked Yale Bulldogs 1-0 in double overtime on Saturday at Rhodes Field, the Quakers' first defeat of a ranked opponent in nine years.
Both teams battled in a game of attrition through 104 minutes and 19 seconds, before senior midfielder Brandon Bartel scored the game-winning goal on a penalty kick.
Sophomore goalkeeper Dane Jacomen had four saves and secured his fourth shutout of the season. Junior midfielder Joey Bhangdia had one shot and one shot on goal. Junior defender Alex Touche had a team-high three shots. The Quaker defense held Yale's Miguel Yuste, the leading goal-scorer in the Ivy League, and Mark Winhoffer, the conference points leader, to one shot on goal between them.
Penn's victory marked their seventh straight win over the Bulldogs, and improved their all-time record against Yale to 52-42-11.
Marching into Saturday's matchup against 2-8-3 Brown in Providence, Rhode Island, the Red & Blue are 6-5-2 overall and tied for second in the Ivy League with a 2-1-1 conference record.
With three games remaining, an Ivy League championship is still in sight.