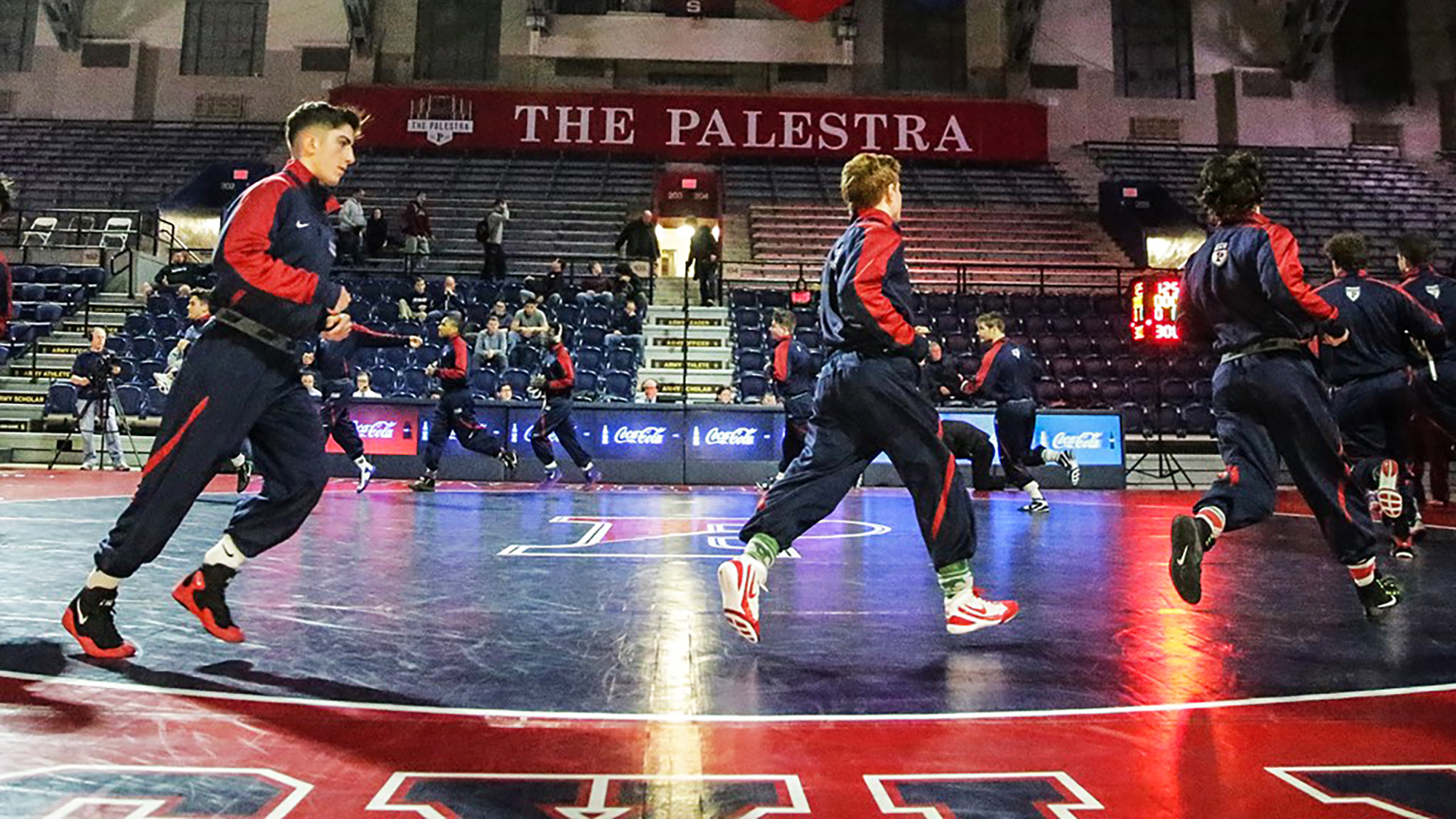 The Penn wrestling team has laid the groundwork for future success with one of the top recruiting classes in the nation. 
Wrestling Insider Newsmagazine (WIN Magazine) has ranked the Quakers' 2018 recruiting class 12th in the nation, The Open Mat has rated it 13th, and InterMat has ranked it 24th.
The Red and Blue will add 14 wrestlers this fall, one of its largest classes in recent history. Each athlete will bring a collection of high school and international accolades with them.
Combined, they have earned 11 state/national prep championships, and 26 state/national prep placements. Two are InterMat Top 100 Wrestlers; two are ranked in the Top 20 in their weight class by Flowrestling; and three are ranked in the Top 20 in their weight class by InterMat. The class also includes a U.S. Cadet World Team member in Greco; a three-time Fargo freestyle national champion; a two-time NHSCA national champion; and a Beast of the East Champion.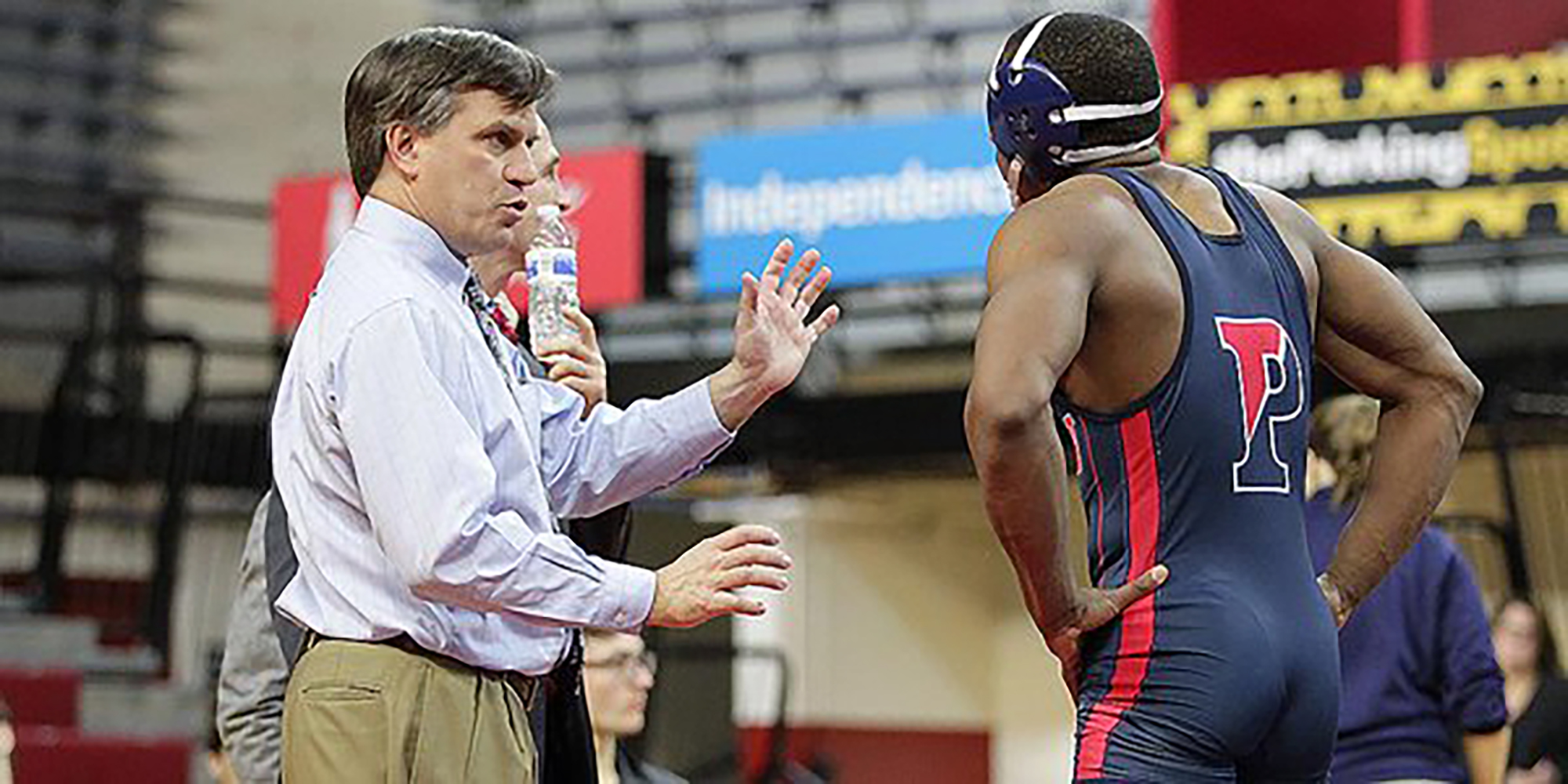 "We're delighted our 2018 recruiting class has been recognized nationally by every poll, shining light on the amazing talent this group brings to our community," says Head Coach Roger Reina. "However, the real work at hand is to aim bigger, and outperform all predictions."
 
The 2018 crop of recruits has the potential to match some of Reina's top classes from his first tenure as head coach at Penn from 1986-2005. During that stint, Reina had six recruiting classes ranked in the Top 20 nationally over a 10-year span from 1993-2004.
 
Penn wrestling's 2005 class was ranked No. 4 nationally, while Reina's 2002 recruiting class was ranked No. 1 in the country by WIN Magazine and included eventual two-time NCAA champion Matt Valenti, currently the associate athletic director for sports performance and student development at Penn Athletics.