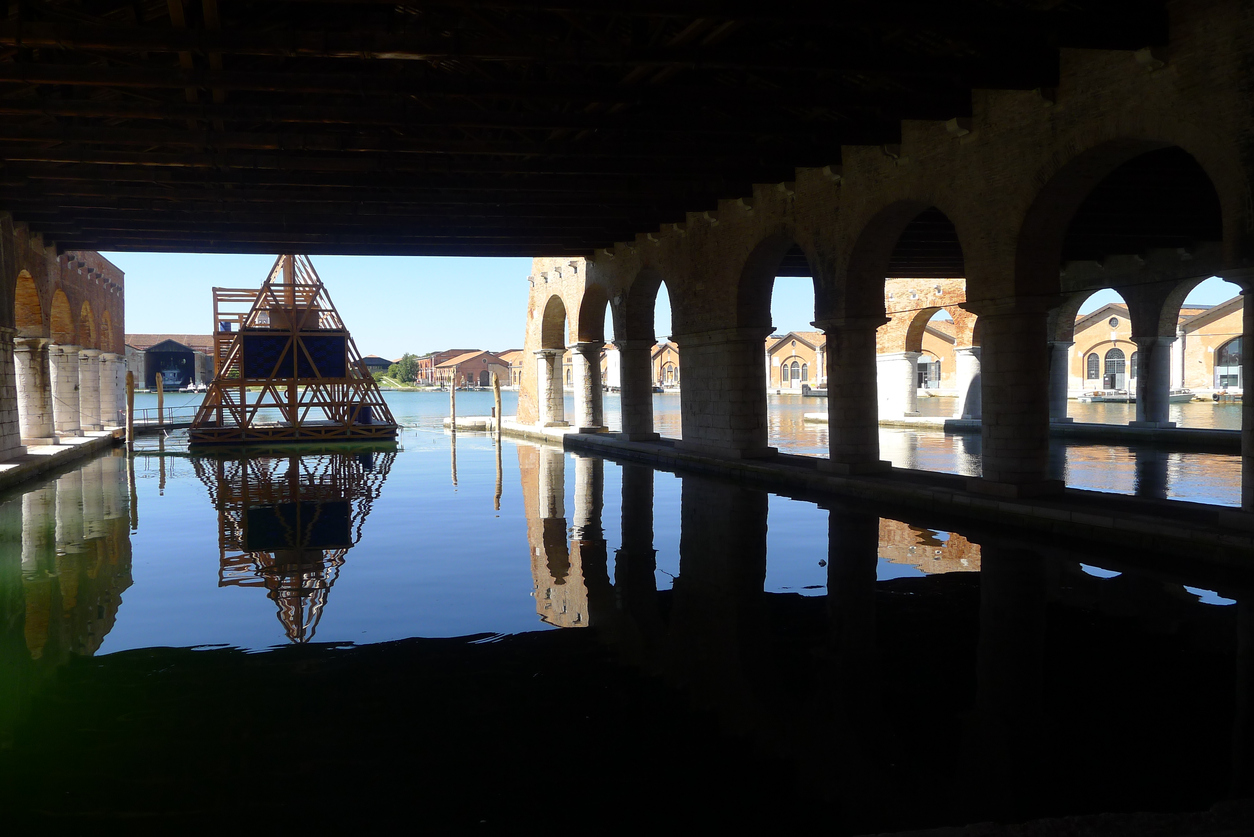 Members of PennDesign faculty, along with teaching assistants and students, will have installations showcased at the esteemed Venice Architecture Biennale through Nov. 25. 
Following the theme of FREESPACE, the Graham Chair Professor of Architecture Marian Weiss, who is also the cofounder of the firm Weiss/Manfredi, installed a hybrid site called "Lines of Movement" in the main exhibition space. Taking the shape of a curving, open form, "Lines of Movement" exhibits models of Weiss/Manfredi projects, including the Krishna P. Singh Center for Nanotechnology. Projected throughout the installation is a continuous looping set of four simultaneous films that highlight the hybrid sites the firm has created, linking cityscapes and gardens, art and ecology, and public infrastructure and private spaces. 
Ferda Kolatan, an associate professor of practice at PennDesign, curated "12 Objects & 12 Images," an installation that will be on view at the Palazzo Mora's exhibition "Time Space Existence," featuring works from faculty members, teaching assistants, and students.
"12 Objects & 12 Images" explores the relationship between an object that presents itself visually in the foreground of an environment and images that recede to the background. When considering the divide and the junction where these foregrounds and backgrounds intersect, the concepts of content, meaning, value, and power in architecture are examined. 
Kolatan's firm, SU11, is also teaming up with six former PennDesign students from the class of 2017 on a collaborative exhibition, "Hybrid Urbanity," for a Biennale Session titled Iskandar Puteri 100YC. Miller Professor and Chair of Architecture Winka Dubbeldam's firm Archi-Tectonics will also be represented in the exhibition.
Read more at PennDesign News.