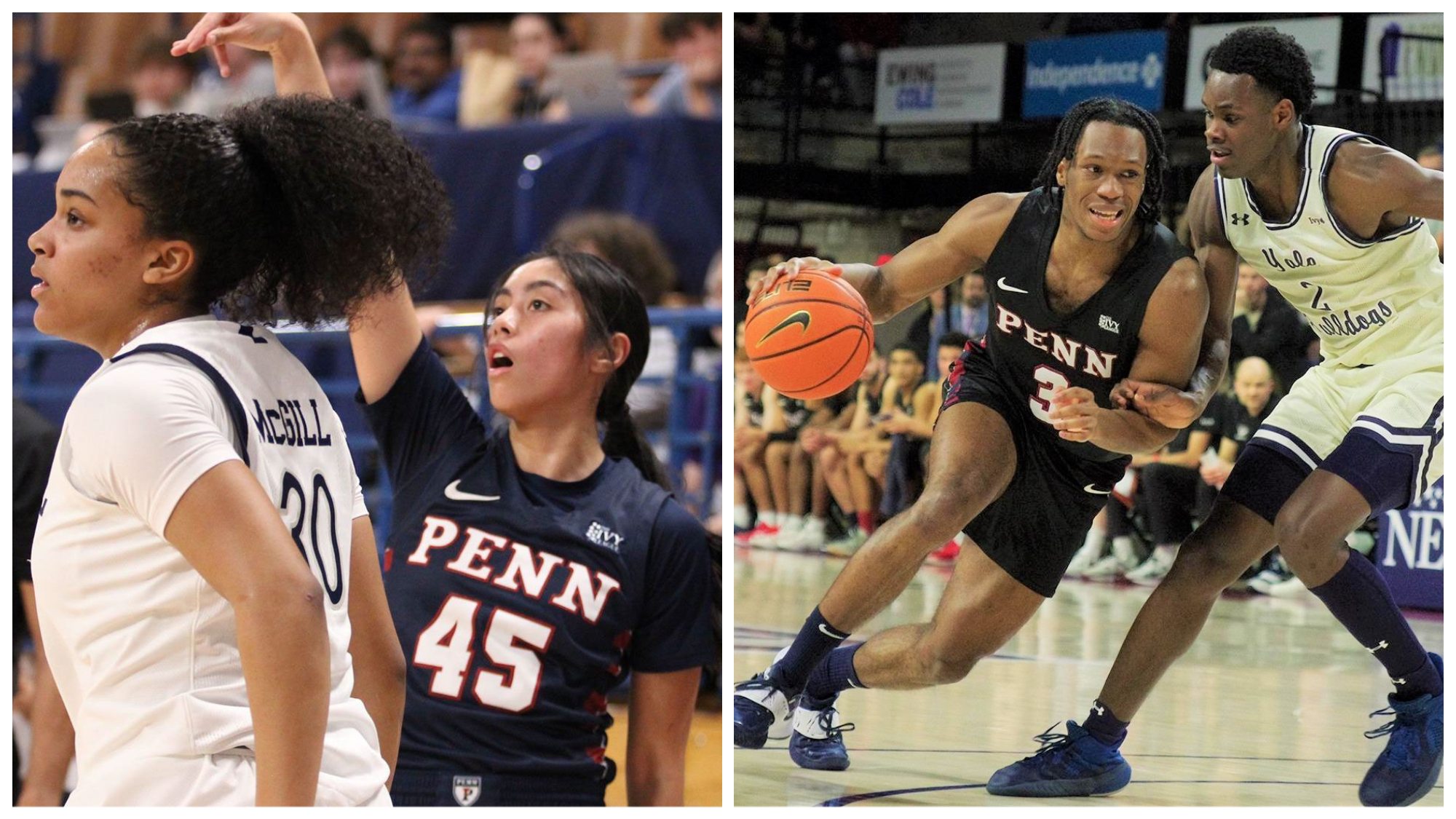 Ivy Madness, or the Ivy League Tournament, is three weeks away and both the women's and men's basketball teams will take part.
The women's basketball team defeated Yale 72-58 on Friday in Connecticut to lock up one of the four spots. Fourth-year guard Kayla Padilla had a game-high 25 points and third-year forward Jordan Obi had 15 points and 14 rebounds, her fifth double-double of the season.
Penn swept both games against the Bulldogs for the first time since 2018-19 and only the 13th time in 42 years. The Quakers beat Yale 79-57 on Jan. 21 at the Palestra.
The Red & Blue fell to Brown 68-59 on Saturday in Rhode Island and currently sit at 16-9 overall and 8-4 in the Ivy League. Padilla broke the school three-point record in the loss. At present, she has 200 in only three seasons.  
The four women's teams competing in Ivy Madness are Penn, Columbia, Princeton, and Harvard. The seeding has yet to be finalized. Columbia and Princeton both have 10-2 conference records; Penn and Harvard are 8-4. All four teams have two Ivy games remaining. Penn plays Dartmouth and Princeton; Columbia plays Brown and Cornell; Princeton plays Harvard and Penn; Harvard plays Princeton and Dartmouth.
After defeating Yale 66-64 on Friday and Brown 90-69 on Saturday—both at the Palestra—the men's basketball team was in a three-way tie with Yale and Princeton for first place in the conference. Following a thorough review of the remaining 256 scenarios and tiebreaker policies, the Ivy League determined on Monday morning that Penn, Princeton, and Yale have all clinched Ivy Madness berths.
Third-year guard Jordan Dingle scored 18 points in the win over the Bulldogs. Yale got within one point, 65-64, with five seconds remaining in the game, but the Quakers held on for the victory. Third-year guard Clark Slajchert had 13 points and second-year forward Nick Spinoso had 10.
Penn opened Saturday's contest against the Bears on a 9-0 run and it was easy-peasy from there. They were up by as much as 27 in the first half and entered intermission ahead 47-29. Brown got no closer than 17 points in the second half.
Slajchert had 19 points, third-year forward Max Martz had 18, and Dingle and Spinoso scored 12.
The Quakers are on a seven-game winning streak, their longest in 11 years, headed into Saturday's matchup against Dartmouth at the Palestra. The Red & Blue close out the regular season against archrival Princeton on March 4 in New Jersey.