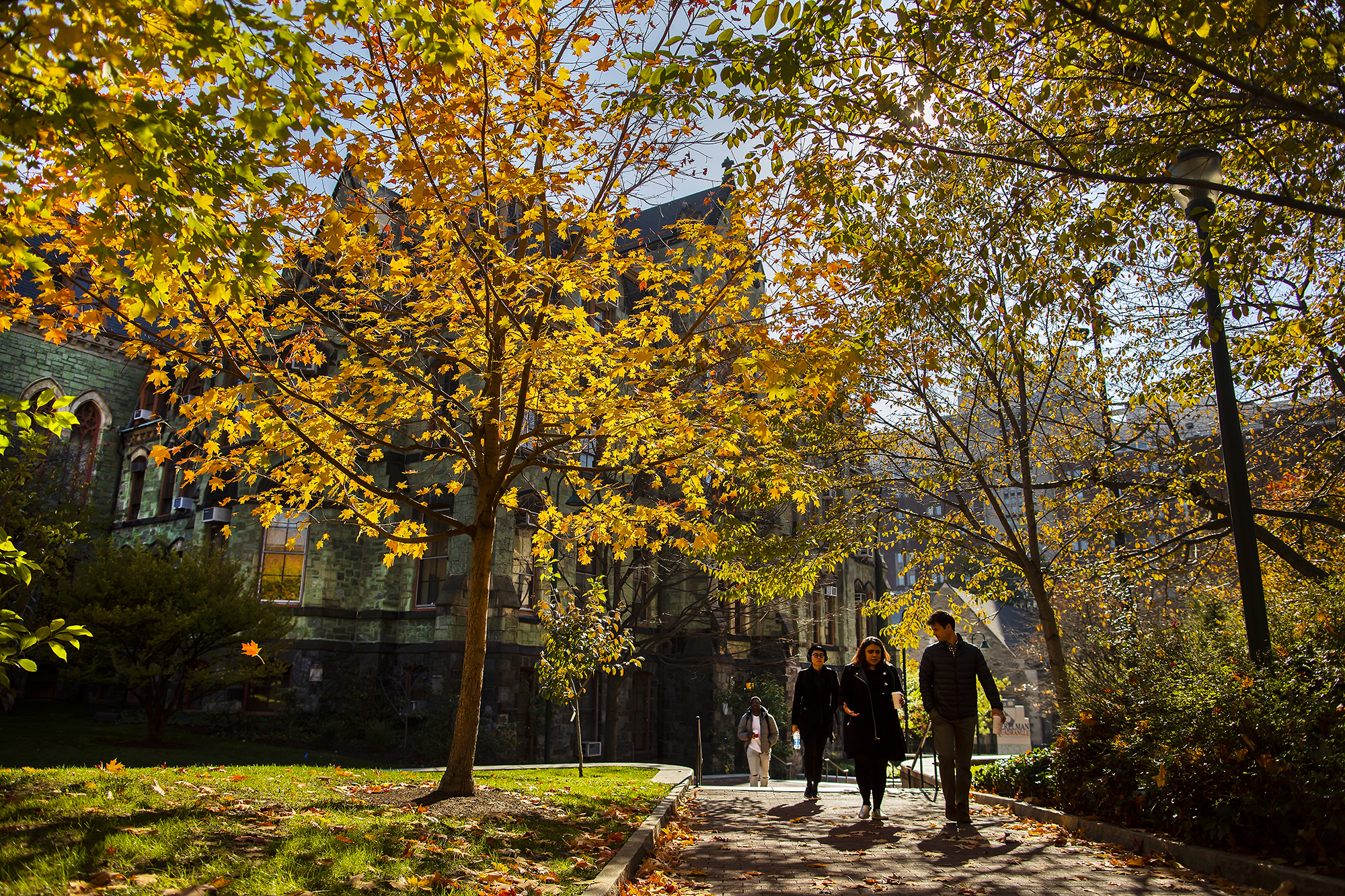 Penn's Way is the donor choice workplace giving campaign sponsored by the University and Penn Medicine. This year's drive, "Going the Distance for our Community," is investing dollar for dollar, with Penn and Penn Medicine matching donor contributions 100%. Faculty and staff are encouraged to give, as little or as much as they can, and the Penn's Way team endeavors to make giving as easy as possible, for the greatest impact.
For more than 18 years, the campaign has been committed to supporting the critical programs that serve the community where Penn staff and faculty live and work.
The Penn's Way Campaign began Oct. 2 and runs through Nov. 24. Campaign co-chairs Maureen Rush, former vice president for Public Safety and superintendent of Penn Police, and Patricia Sullivan, chief quality officer at the University of Pennsylvania Health System, join the coordinators, department captains, and hundreds of volunteers that make the campaign possible.
Unlike previous years, a financial goal has not been set for this year's campaign. Instead, the Penn's Way team is asking the community to "give from their hearts to their favorite causes."
The campaign provides multiple ways to give, namely payroll deductions in a lump sum or monthly installment, and via credit card.
"This year's Penn's Way Campaign is historic, in that it continues to give faculty and staff the opportunity to give to their favorite organizations, and double their giving, up to $50,000 per employee, through the generous match from the University and Penn Medicine," says Sullivan.
More than 2,000 approved organizations are listed under the Penn's Way umbrella, administered by America's Charities. At the request of faculty and staff, more than 60 organizations have been added this year.
"At the halfway point of this year's campaign, we were impressed by the response of the Penn community. After four weeks we had generated 83% of the total dollar amount from last year," says Craig R. Carnaroli, senior executive Vice President. "While participation is optional, we hope our community sees the value in giving to a charitable cause they care about. No amount is too small, and we match every donation dollar for dollar to maximize the giving impact of our faculty and staff," adds Kevin Mahoney, CEO of the University of Pennsylvania Health System.
Rush adds, "'Going the Distance for our Community' is Penn's way of sharing our good fortune with those less fortunate. So, jump in—the match is on until November 24th."