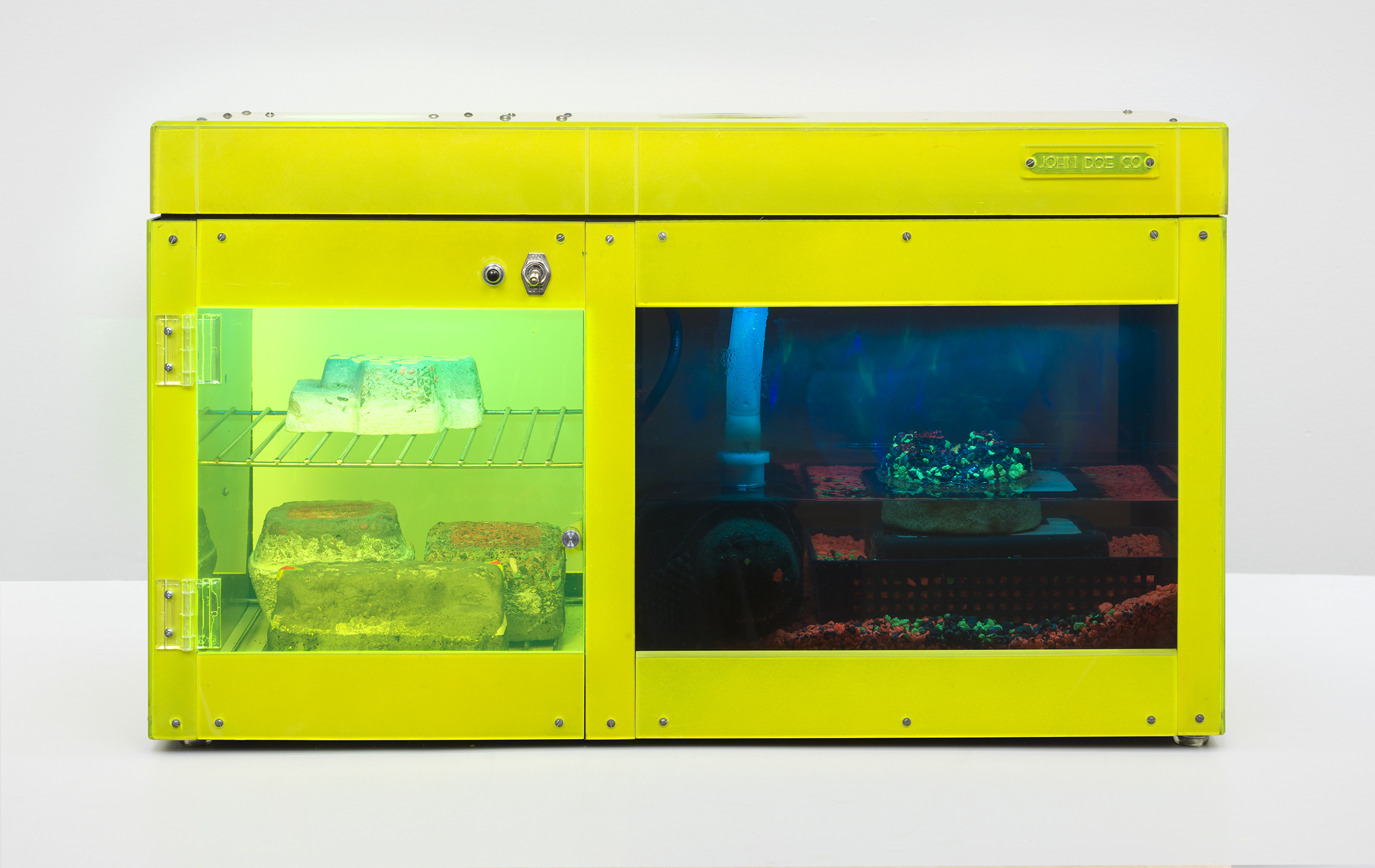 The Institute of Contemporary Art (ICA) and WXPN, the public radio station at the University of Pennsylvania, have been awarded 2022 project grants from The Pew Center for Arts & Heritage. Stuart Weitzman School of Design alumni James Maurelle, now on the faculty, and James Allister Sprang are among 12 Pew Fellows in the Arts named this year.
Pew Arts & Heritage announced 42 grants and fellowships for 2022 totaling $9.5 million in support of cultural events and artistic work "that will enliven and enrich the Philadelphia region and represent diverse identities, personal experiences, and historical narratives." 
The ICA was awarded $360,000 for an exhibition, tentatively titled "Carl Cheng: Nature Never Loses," envisioned as a survey of the artist's six-decade career. The project prompts a restoration and reimagining of the Los Angeles-based artist's cross-disciplinary works from the 1960s to the present. The exhibition will showcase works from Cheng's oeuvre, including kinetic sculptures, photographs, drawings, and video, that address topics such as climate change, discrimination against Asian Americans, and the importance of making art accessible to varied publics. 
WXPN was awarded $298,500 for a creative residency program that supports five emerging Black Americana musicians in refining their artistic and professional practices. In addition to a final residency performance, an accompanying podcast will chronicle the project and the participants' creative processes, expanding audiences for Black artists working to redefine their place in the American musical canon. To identify the residency artists, WXPN is partnering with the Black Opry collective, which offers a platform for Black musicians and Black fans of country, blues, folk, and Americana music. 
This year's 12 Pew Fellows in the Arts are Philadelphia-area artists working in visual art, film, photography, literature, poetry, and multidisciplinary practices. In addition to an unrestricted award of $75,000, a fellowship includes focused professional advancement resources such as financial counseling and career development workshops.  
A visual artist, Maurelle is a lecturer in undergraduate fine arts and design at the Weitzman School, where he earned his master's degree in fine arts (MFA). Inspired by five generations of tradesmen and woodworkers in his family history, Maurelle's sculptures in wood, metal, and found materials consider the relationship between labor and creativity. His works, which also include video and photography, speak to memory, history, and place and often commemorate influential Black activists, athletes, and the African diaspora.
A multidisciplinary artist, Sprang received his MFA in fine and studio arts from the Weitzman School in 2018.  Sprang creates audiovisual installations using multiple media such as photography, cyanotype prints, and spatial audio technology that gives sound dimension and movement, offering "the opportunity to feel through the unseen," he says. Informed by his family's Caribbean heritage and experiences of immigration, his work considers diaspora, displacement, and survival. 
Also Penn-related is a project by Monument Lab, titled "A Declaration House," that received a $300,000 grant. The project includes a public art installation, public programs, and a publication reframe the history of America's founding, centering on the story of Robert Hemings, an enslaved valet who aided Thomas Jefferson at the Philadelphia site where he drafted the Declaration of Independence. Paul Farber, Monument Lab's director, is a senior research scholar at the Weitzman School's Center for Public Art and Space; and Ken Lum, the Marilyn Jordan Taylor Presidential Professor and Chair of the Fine Arts Department at the Weitzman School, is Monument Lab's chief curatorial advisor.