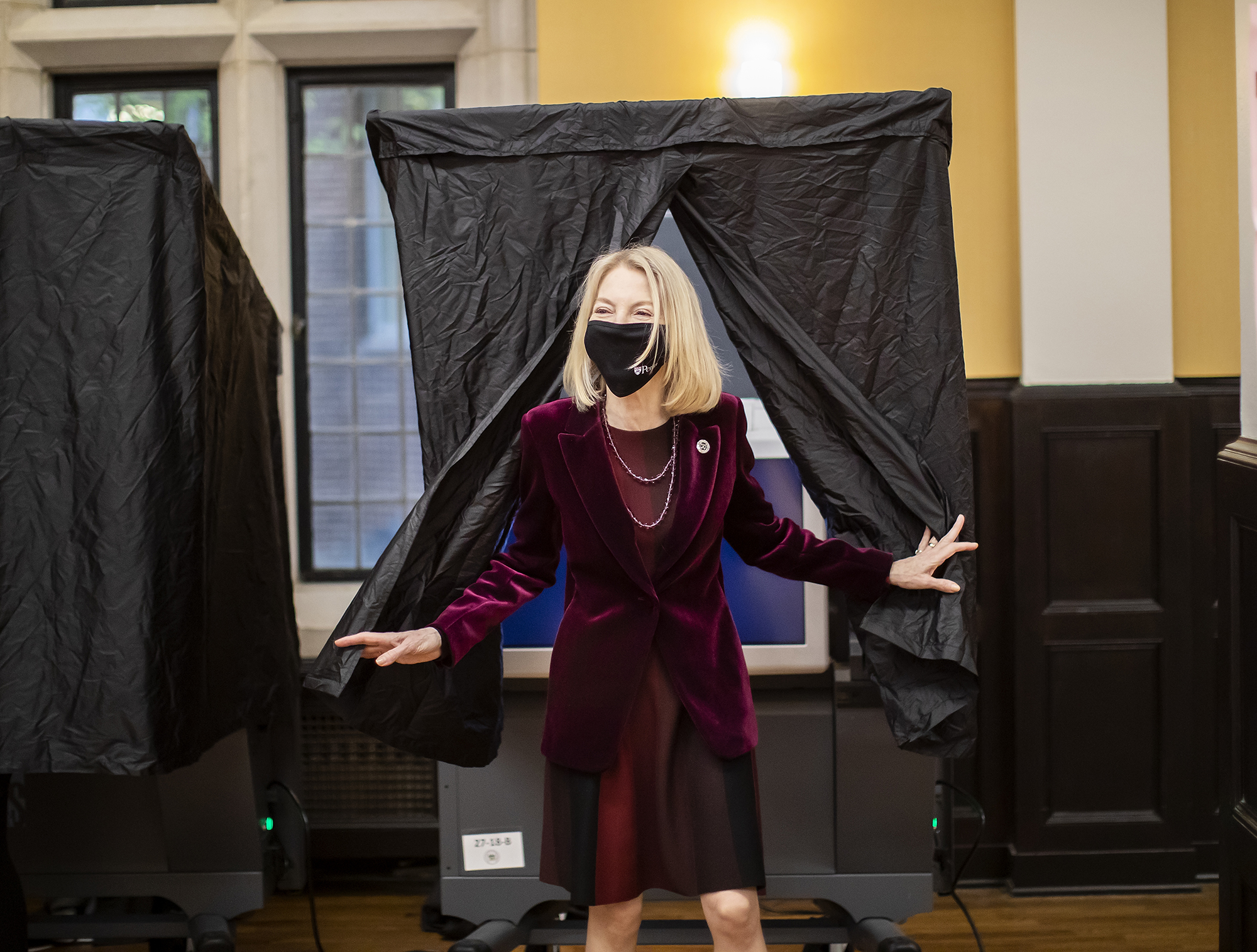 Rain showers, chilly weather, and an extra-busy schedule didn't stop Penn President Amy Gutmann from exercising her civic duty on Tuesday, Nov. 2. As is tradition, she and her husband Michael Doyle visited Houston Hall late afternoon, casting their votes in Pennsylvania's municipal general election.
Houston Hall is one of a handful of polling places on campus, and where those in the Penn community votes is determined by their division numbers. While there Tuesday, Gutmann, who has helped Penn earn its "Voter Friendly Campus" designation, conversed with poll workers, as well as students and leadership involved with Penn Leads the Vote (PLTV). Since its reorganization in 2018, Penn Leads the Vote—a student-run, non-partisan program—has significantly increased voter engagement and voter turnout at Penn. Just this past September, on National Voter Registration Day, PLTV proudly helped register on Locust Walk more than 100 Penn community members.
This Election Day, those voting in Philadelphia either did so in-person or via mail-in or absentee ballot, and decided on candidates for statewide and local races, which included the next district attorney for the city. Four ballot questions also were presented, including one that asked if the City Charter should call upon the state legislature and governor to pass legislation legalizing marijuana. 
Polls opened at 7 a.m. and close at 8 p.m.