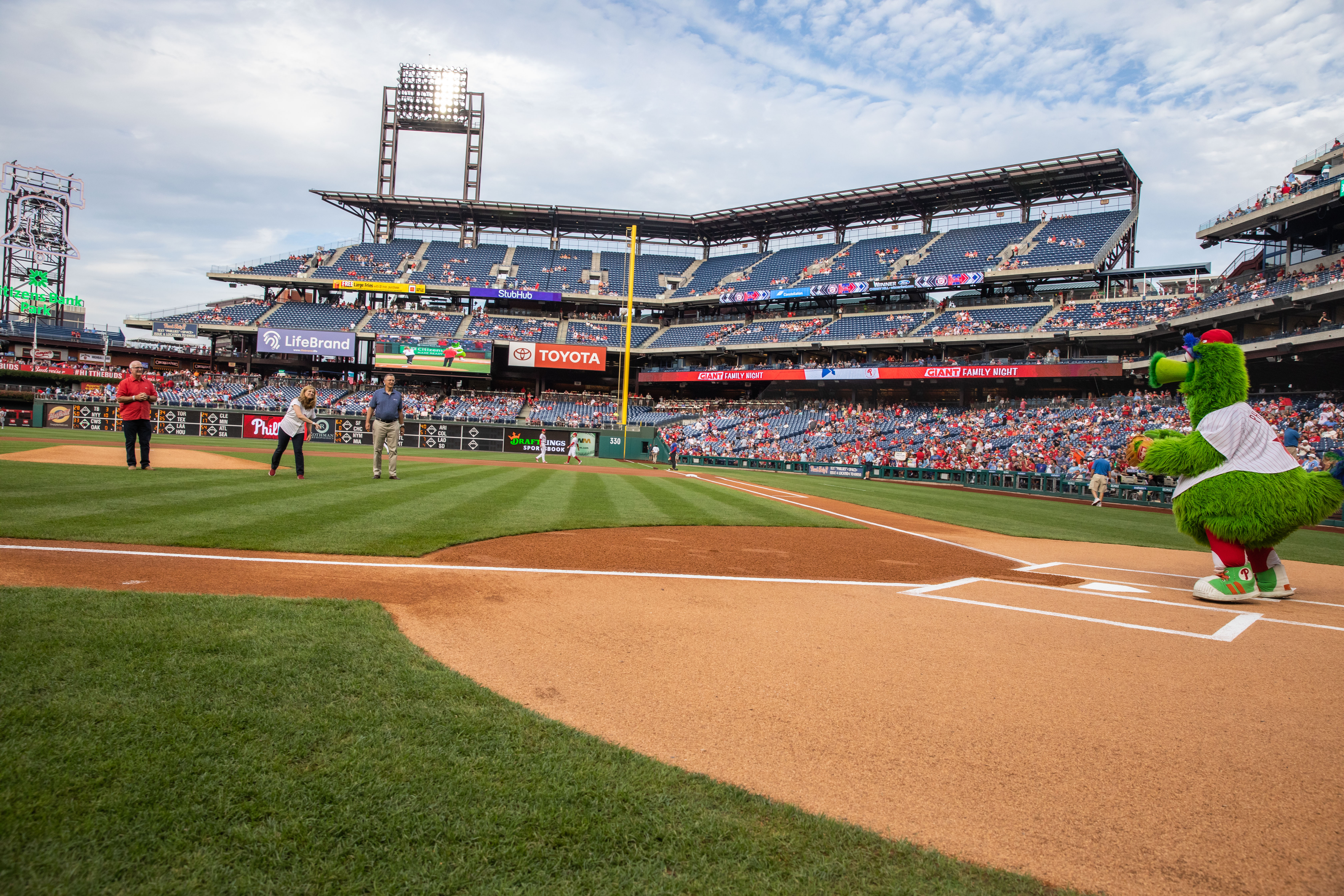 Moments before the Philadelphia Phillies took on the Washington Nationals in Saturday night's home game at Citizens Bank Park, Penn President Liz Magill threw a ceremonial first pitch.
Training with Penn Baseball coach John Yurkow paid off as fans in the stands watched Magill pitch straight to the Phillie Phanatic. By her side on the field were her husband Leon Szeptycki and Kevin Mahoney, chief executive officer of the University of Pennsylvania Health System.
As part of an employee engagement and experience initiative, Penn Medicine purchased ticket blocks to several games this baseball season for health system employees. At least 2,000 Penn Medicine employees were in attendance Saturday to cheer on the Phillies and Penn's new president, who began her duties in July. A special welcome video for Magill, produced by Penn Medicine, which featured employees from across the University, played on the jumbotron before her pitch.
Afterward, Magill enjoyed the game with Mahoney and Perelman School of Medicine Dean J. Larry Jameson, as well as other clinical leaders from the health system. She also visited with additional staff, students, and alumni from Penn who came out for the fun. The final score was 8-5, with an exciting Phillies win on a perfect late-summer night.