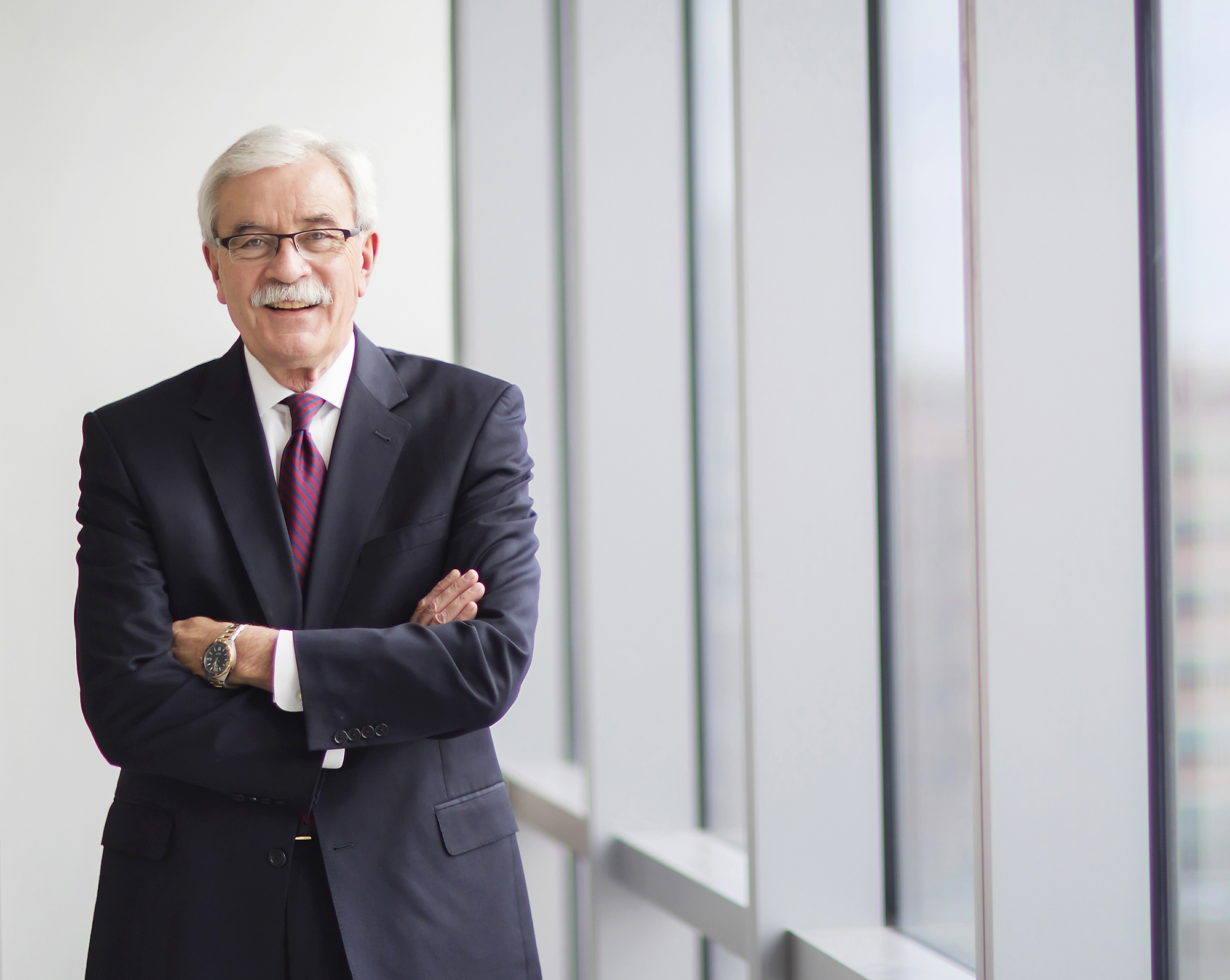 Building upon the resounding success of the Making History Campaign, the University has launched The Power of Penn: Advancing Knowledge for Good, a $4.1 billion fundraising effort. The Campaign will generate resources to support a myriad of priorities throughout the University. A particular focus will be on the broad strategic areas of expanding student opportunities, incubating innovation and entrepreneurship, advancing knowledge across disciplines, revolutionizing health, driving energy solutions, and engaging alumni.
"I see an extraordinary possibility, and also an urgent necessity, to go to the next level and take the next bold step forward in Penn's historic journey," says President Amy Gutmann. "We are so fortunate to have this incredible community of people around the world who love Penn, who believe in Penn's brilliant future, and who are willing to generously support Penn's efforts to advance that future for all."
John H. Zeller, the senior vice president of Development and Alumni Relations, says The Power of Penn Campaign has been in serious planning mode since the summer of 2016, and picked up pace after Gutmann committed to serving as Penn's president through 2022.
"We felt that gave us a perfect opportunity to link all of the emerging priorities for the schools and centers, as well as the University as a whole," he says.
The public phase of the Campaign will last until 2021. Robert M. Levy, vice chair of the Penn Board of Trustees, will serve as campaign chair. Trustee Lee Spelman Doty will serve as vice chair.
"We also have an incredible volunteer structure literally across all the schools and centers," Zeller says.
Penn Today sat down with Zeller at the FMC Tower to discuss the need for The Power of Penn; key elements of the Campaign; how to engage graduates, new and old; and why alumni are so passionate about giving to Penn.