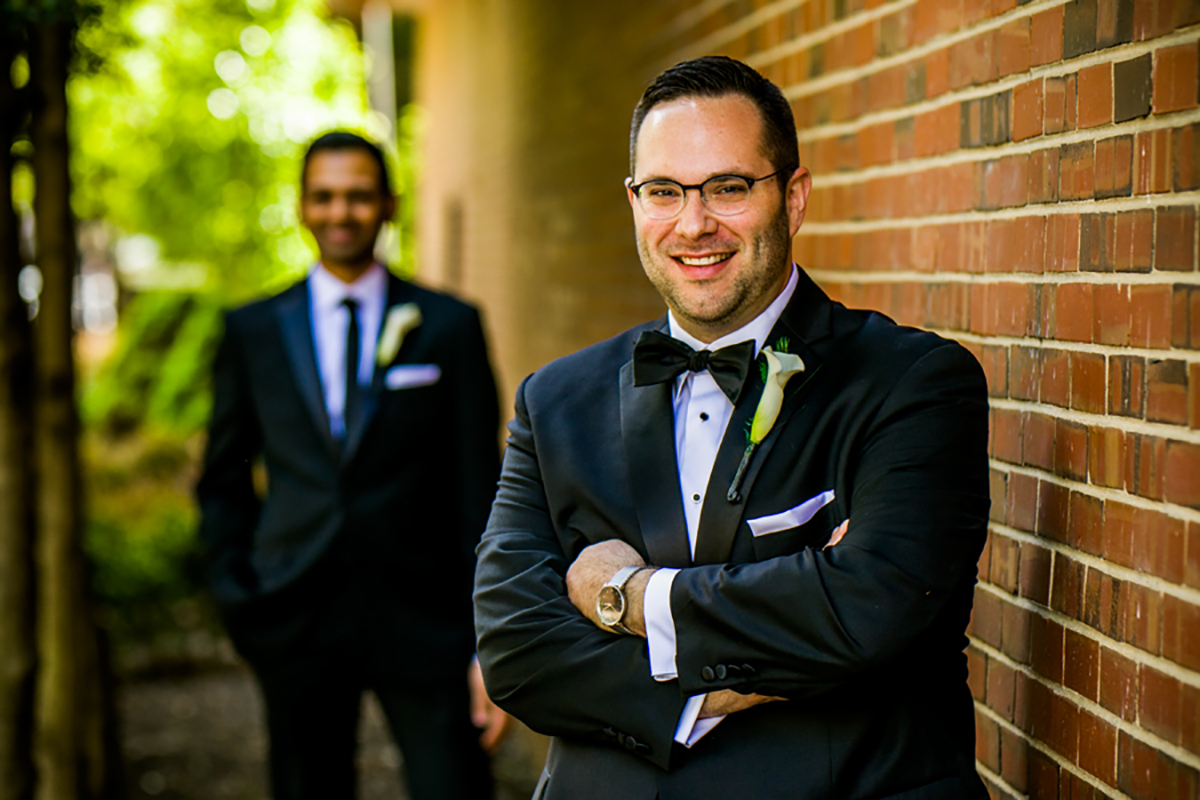 Friday, Oct. 11, marks the 31st annual National Coming Out Day, born from the first National March on Washington for Lesbian and Gay Rights and celebrated around the world as a reminder of the ability of storytelling and sharing to change hearts. 
In celebration of the day, Penn Today caught up with Jason Freedman, an assistant professor of clinical pediatrics in the Department of Pediatrics at the Perelman School of Medicine and attending physician in the Division of Oncology at the Children's Hospital of Philadelphia (CHOP). Much of Freedman's clinical work involves bone marrow transplant and hematologic malignancies at CHOP and, as medical director for inpatient oncology, he leads administrative efforts in harm reduction and improving quality of care. 
Here, Freedman, one of many faculty, staff, students, and alumni listed in a Penn Medicine Outlist, recalls his own coming out experiences, meeting his husband, and how his perspective affects his work at CHOP and as an educator. 
Penn students, faculty, and staff can refer to a new Outlist compiled by the Penn LGBT Center to refer to out faculty in various schools and departments.