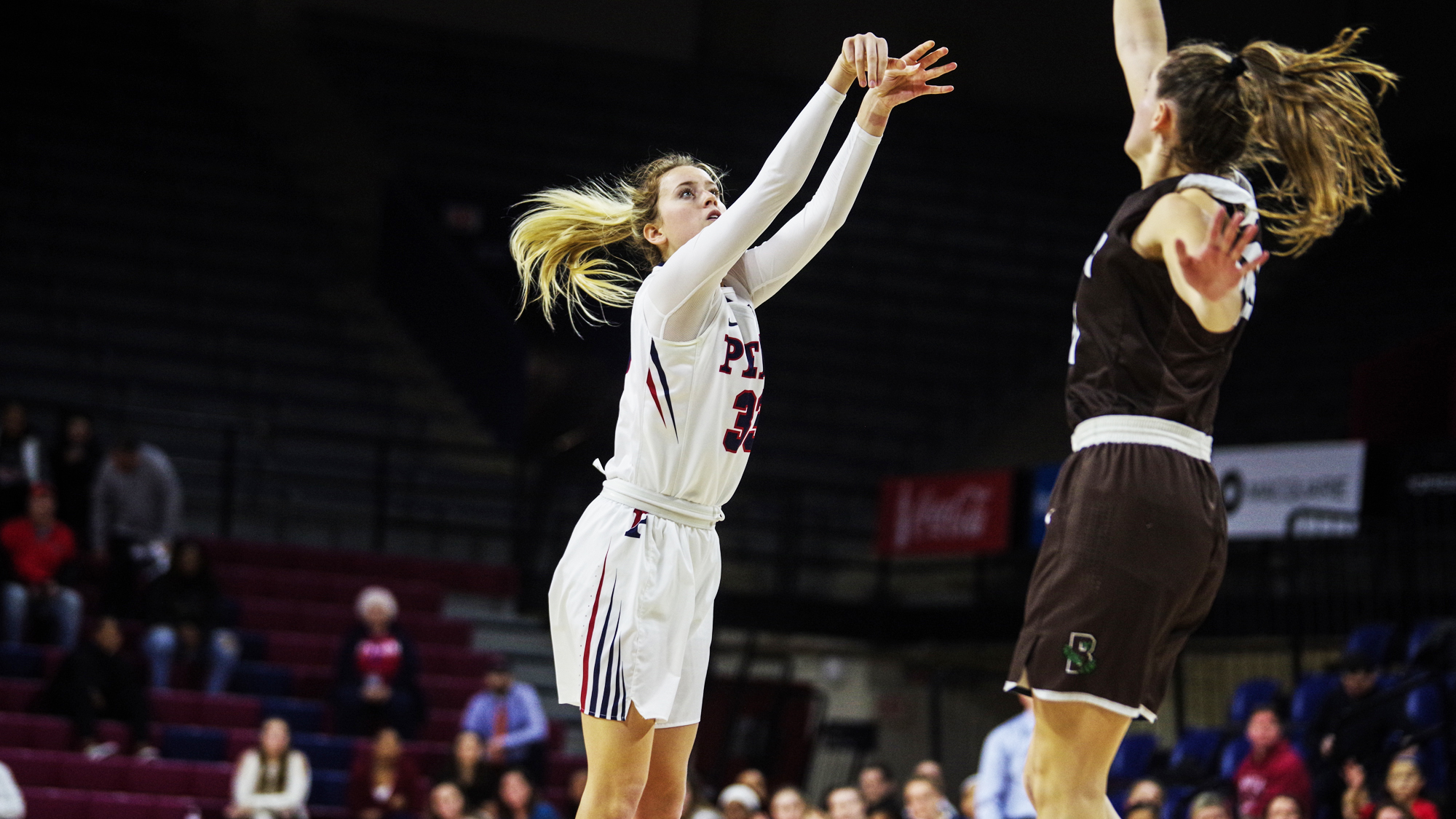 The women's basketball team notched their fifth and sixth consecutive wins over the weekend with victories over Brown on Friday and Yale on Saturday at the Palestra.
Penn blew out Brown 83-43. The Quakers led by five after the first quarter. A 22-0 run in the second quarter pretty much put the game out of reach. The Red & Blue led 43-20 at the half and 64-30 after three.
Senior guard Ashley Russell had 13 points, five rebounds, five assists, and four steals. Senior forward Princess Aghayere added 13 points and seven rebounds. Sophomore center Eleah Parker put up 12 points and seven rebounds. Junior center Emily Anderson chipped in 10 points and six rebounds. Junior guard Kendall Grasela had a game-high eight assists.
The 40-point margin was the largest over the Bears in Penn women's basketball history.
Saturday's game against Yale was much more of a contest. Parker controlled the first quarter, scoring the first eight points of the game for the Red & Blue. Penn was ahead 19-7 after one. Yale scored six straight points to open the second quarter and made it a 19-13 game. The Quakers entered halftime up 33-20.
With Parker in foul trouble in the third quarter, the Bulldogs took advantage. They went on a 10-0 run in the final four minutes of the period and cut Penn's lead to 41-35.
Grasela just beat the shot clock on a put-back to open the fourth. Yale hit a free throw to make it a 43-36 game. Both teams went scoreless for the next four minutes, until the Bulldogs scored a layup with 4:27 on the clock to cut the lead to 43-38.
Aghayere scored a layup to push the lead back to seven; Yale scored on the ensuing possession to cut it to five. Parker scored a shot in the paint to make it a seven-point game, and the Bulldogs nailed a three-pointer with 2:19 left to get within four.
After a couple of missed three-pointers by Yale, Parker scored inside with 45 seconds remaining to give the Red & Blue a 49-43 lead. Yale cut it to four, followed by a free throw by Aghayere, and then the Bulldogs drained a three with 26 seconds left to make it a two-point, 50-48 game. Russell, Aghayere, and junior guard Phoebe Sterba made their free throws in crunch time and Penn secured the 54-48 win.
Parker had a double-double with 16 points and 12 rebounds. She also swatted five shots.  Aghayere contributed 15 points and nine rebounds. Russell had a game-high five steals.
"We defended hard. We rebounded the ball consistently," said Head Coach Mike McLaughlin. "They're a very good basketball team, well-coached, but we found a way. We found a way to rebound and defend for four quarters, and when we really struggled to score, we didn't let the runs get too big."
The Quakers are 15-3 and undefeated in the Ivy League (5-0). This weekend, they take on Dartmouth in New Hampshire and Harvard in Massachusetts.