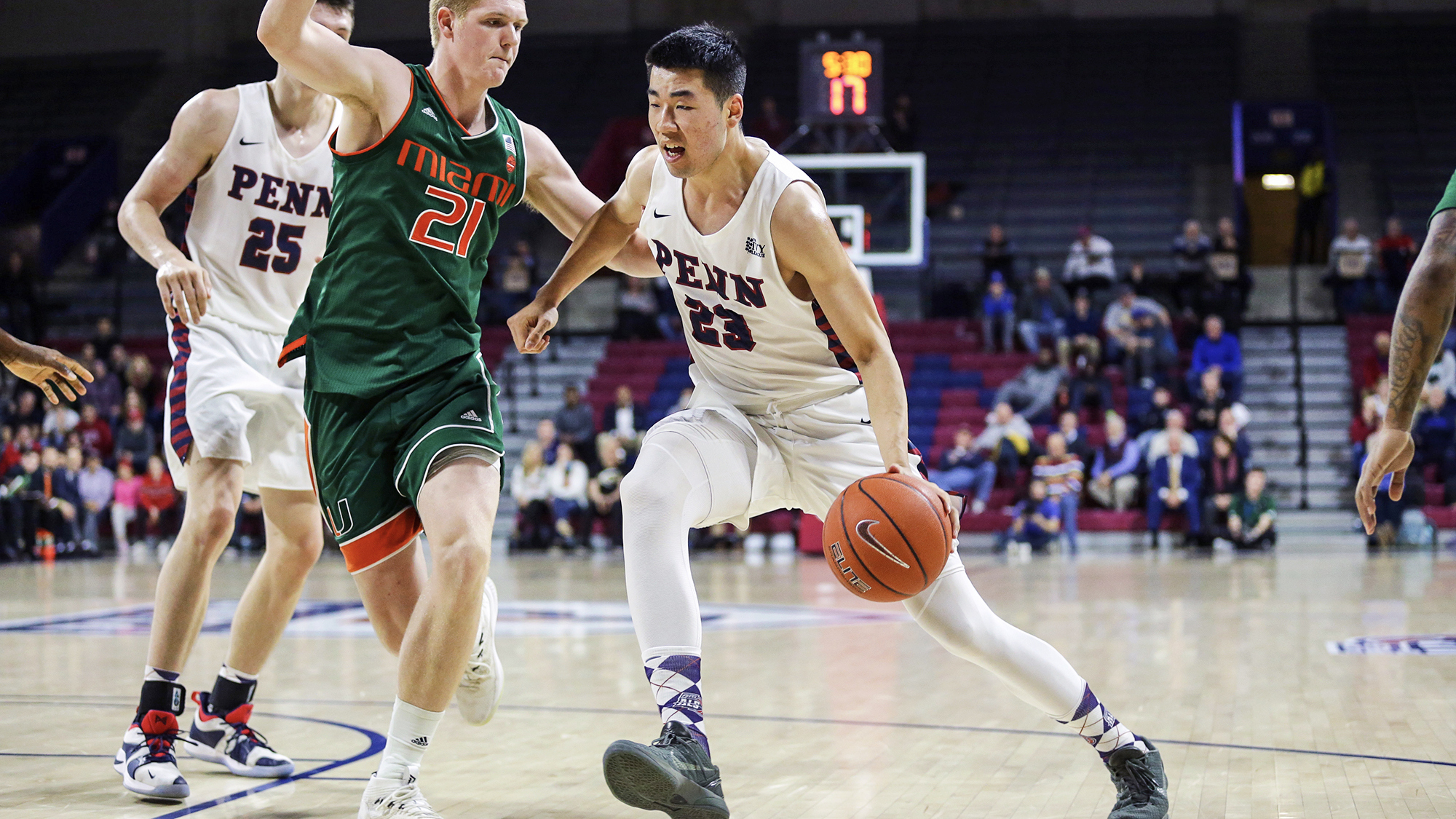 Behind 23 points from freshman forward Michael Wang, the men's basketball team downed the Miami Hurricanes of the ACC 89-75 on Tuesday at The Palestra. The win marked Penn's first victory over a Power 5 school since 2003, and its first defeat of an ACC program since 2001. 
Playing efficient, well-executed ball in the first half, the Quakers minimized mistakes, shared the rock, found the open man, and knocked down threes.
The Red & Blue shot a lights-out 65.5 percent in the half, including 11-18 from three-point range. They assisted on 15 of their 19 buckets, and only had four turnovers.
Penn put up 50 in the half, and led by 14 at intermission.
The Quakers increased their lead to 19 in the second half, before the Hurricanes came storming back. Trailing by 17 points with six minutes remaining, Miami cut the lead to nine behind eight straight points from guard Chris Lykes.
With 3:23 left in the game, Penn's lead was down to 77-73. Junior guard Devon Goodman's hoop and some harm pushed it to seven. Goodman scored again on the next possession to make it a nine-point game.
The Red & Blue made their free throws down the stretch, and earned a significant win.
In addition to his 23 points, Wang added four rebounds and one assist. He shot 5-6 from the three-point line. 
Junior forward A.J. Brodeur had 18 points, eight rebounds, six assists, one block, and two steals. Goodman had 16 points, two rebounds, four assists, and one block.
The Quakers got 36 points from their bench, scored 42 points in the paint, and outrebounded the Hurricanes 34-24. Penn sits at 7-2, their best start since the 1994-95 season.