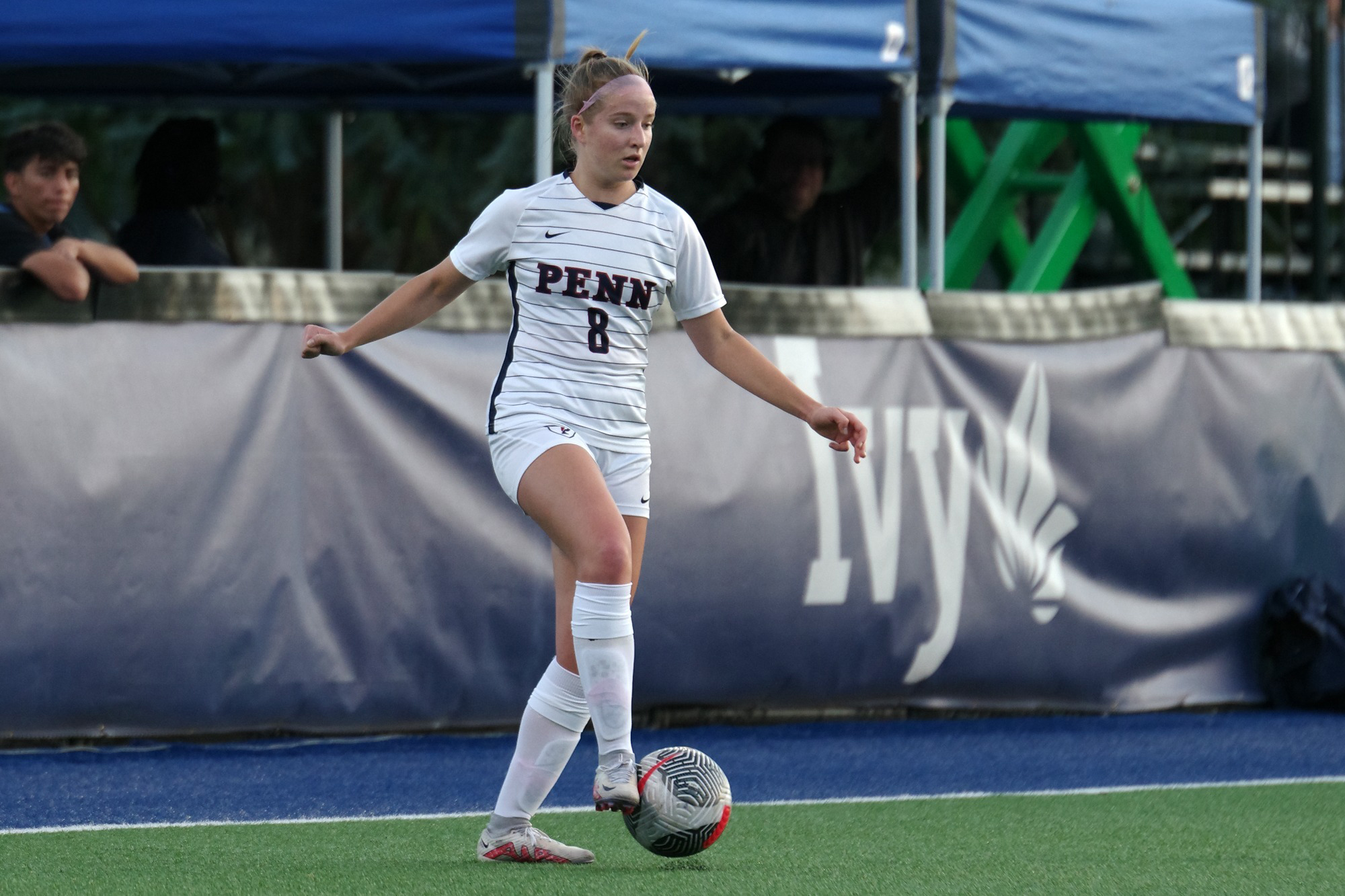 The women's soccer team ended their season on a winning note on Saturday by corralling Cornell 2-1 at Penn Park.
Penn trailed for the first 56 minutes of the match, until first-year forward Mia Fuss scored a goal in the 57th minute, her first of the season, to tie the game up at 1-1.
First-year Abbey Cook scored the game-winning goal, an empty netter, in the 80th minute, which put Penn ahead 2-1.
Fourth-year goalkeeper Laurence Gladu had eight saves.
The Quakers have not lost to Cornell since the 2014 season and lead the all-time series 21-7-4.
Saturday was Senior Day for the Red & Blue. Before the game, Penn celebrated fourth-years Gladu, Adrienne Evans, Ginger Fontenot, Paige Kenton, Maya Leschly, Madison Liebman, Julia Olander, Reese Sutter, and Lauren Teuschl.
The Quakers finished the season with a 6-7-3 record overall, a 1-4-2 mark in the Ivy League, and a 5-1-3 record at home.
Cook led the Red & Blue in goals this season with three and shots with 34. Her six points tied for the team lead. Second-year midfielder Mallory Lucas had a team-high two assists and scored two goals for a total of six points.
Teuschl and Gladu were the only Quakers to start all 16 games. Teuschl finished the season with 1,316 minutes played, two goals, four points, 16 shots, 10 shots on goal, and one game-winning goal.
Gladu played 1,440 minutes and had five shoutouts and 66 saves. Her .813 goals against average was third-best in the Ivy League and her 66 saves were second-best. For her career, she had 193 saves.
Brown, Harvard, Princeton, and Columbia advanced to the inaugural Ivy League Tournament, which will be held Nov. 3-5 at Brown's Stevenson-Pincince Field.