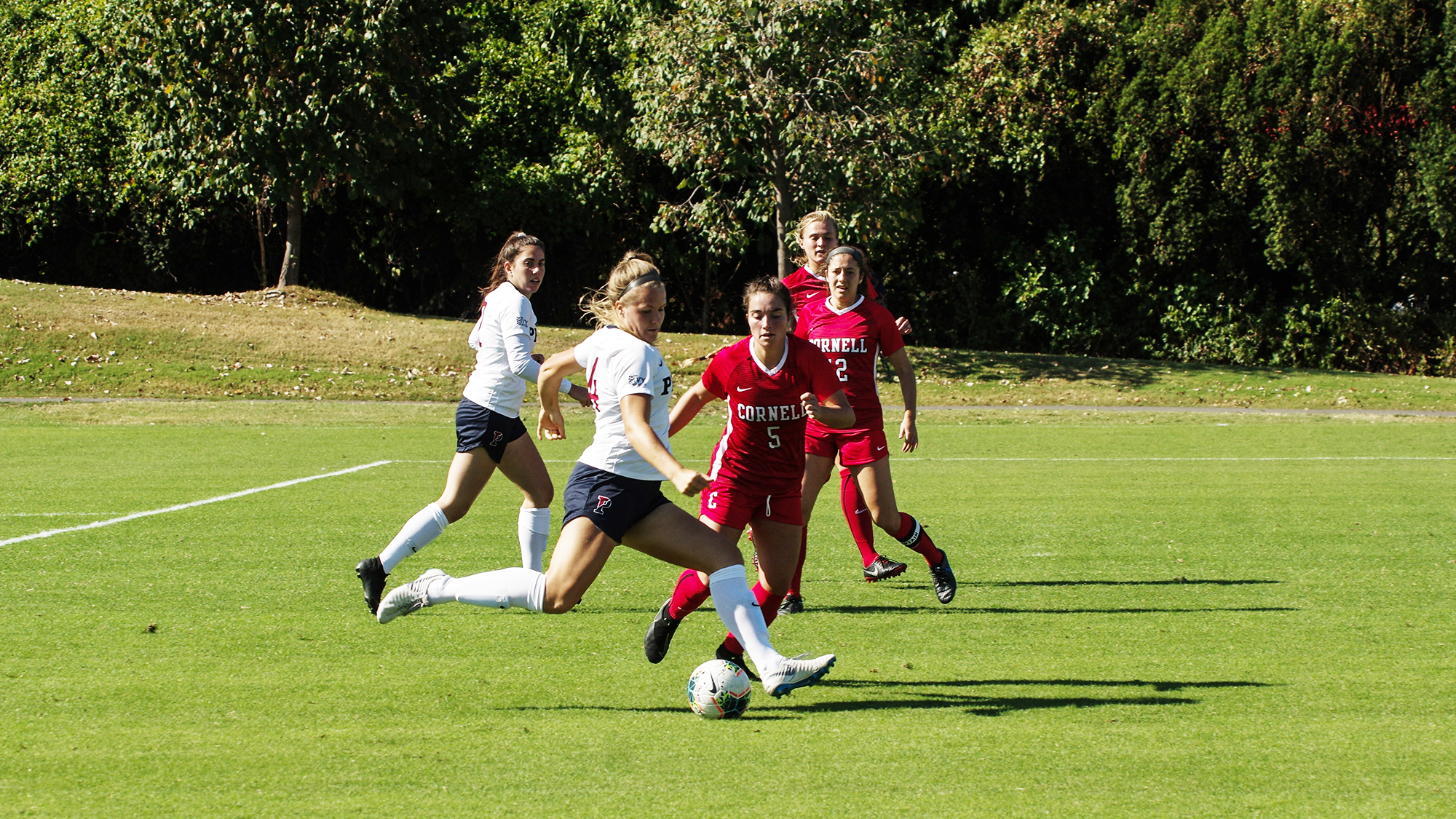 Two goals within a span of 41 seconds helped bring the women's soccer team back from the jaws of defeat on Saturday against Cornell. The Quakers won 4-2 at Rhodes Field.
Freshman midfielder/forward Sizzy Lawton scored a goal in the 21st minute, assisted by junior defender Katharine Larson, to put Penn up 1-0.
Cornell had a quiet first half and the Red & Blue entered halftime ahead 1-0.
An own goal by the Quakers at the start of the second half tied the game at 1-1. 
The Big Red scored another goal two minutes later to take a 2-1 lead.
Penn answered in the 53rd minute with a game-tying goal by junior midfielder Breukelen Woodard, on an assist by senior forward Emily Sands and senior defender Laura Hamilton. 
In the 74th minute, the Quakers regained the lead via Woodard's second goal on the game; she scored on an assist by sophomore forward Mia Shenk. Forty-one seconds later, Shenk scored a goal of her own, assisted by Lawton, to stretch Penn's lead to 4-2.
Woodard finished with three shots, two shots on goal, and two goals. Lawton had two shots, one shot on goal, one goal, and one assist. Shenk had three shots, two shots on goal, one goal, and one assist. Senior goalkeeper Kitty Qu had four saves.
Penn's four goals marked the first time the Quakers scored four or more in an Ivy League contest since beating Cornell 5-0 on Sept. 30, 2016.
Columbia is on deck for the 6-3-1 Quakers, on Saturday, Oct. 12, in New York City.