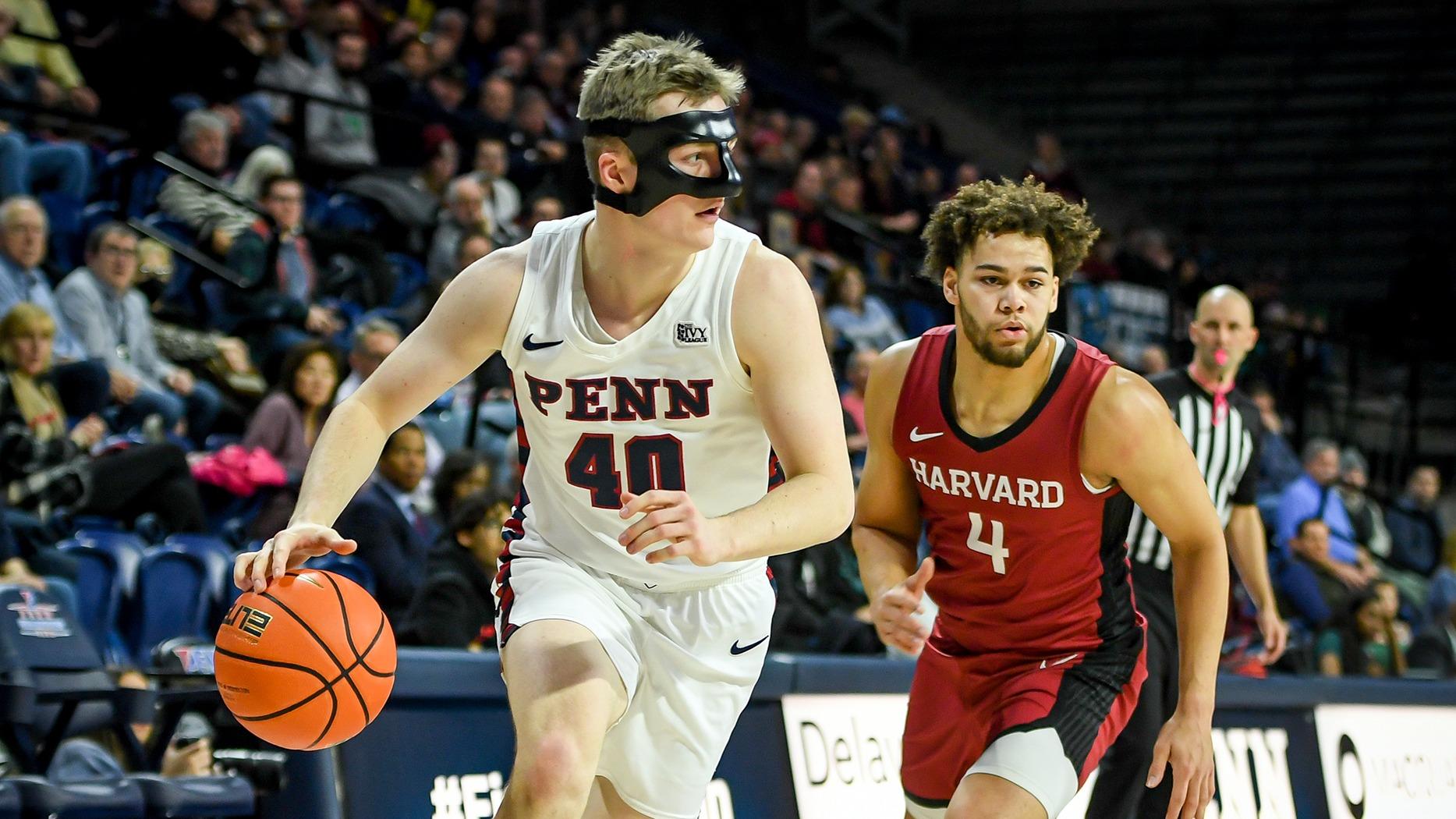 The men's basketball team improved to 11-11 on Saturday and 3-4 in the Ivy League by dispatching Harvard 83-68 at the Palestra.
Penn never strained during the contest, and the game was never really all that close. The Quakers led 25-14 midway through the first half and 50-35 at halftime. Their 50 first-half points were the most they scored so far this season, and their 15-point halftime lead was their largest to date in the 2022-23 campaign. Third-year guard Jordan Dingle dropped 17 points in the first half and third-year forward Max Martz scored 14, including four three-pointers.
The second half was even-steven; both teams scored 33 points. The Red & Blue were up by as much as 20, 73-53, with 5:52 left in the game.
Dingle finished with a game-high 27 points. He shot 8-18 from the field, 4-8 from the three-point line, and 7-8 from the foul line. He has scored 20 or more points in 17 of his last 18 games and has scored in double figures in 29 consecutive games.
Martz finished with 16 points and six rebounds. He shot 5-12 from the field, 4-8 from behind the arc, and 2-2 from the free throw line.
Second-year forward Nick Spinoso had 12 points, six rebounds, two assists, and three steals. Second-year guard George Smith scored a season-high 14 points and added six rebounds, five assists, and one steal. Fourth-year guard Lucas Monroe grabbed a team-high 10 rebounds.
Penn is on a two-game winning streak headed into Friday's matchup against Columbia (6-16 overall, 1-6 in Ivy League) and Saturday's contest against conference-leading Cornell (15-5 overall, 5-2 in Ivy League). Both games are at the Palestra.