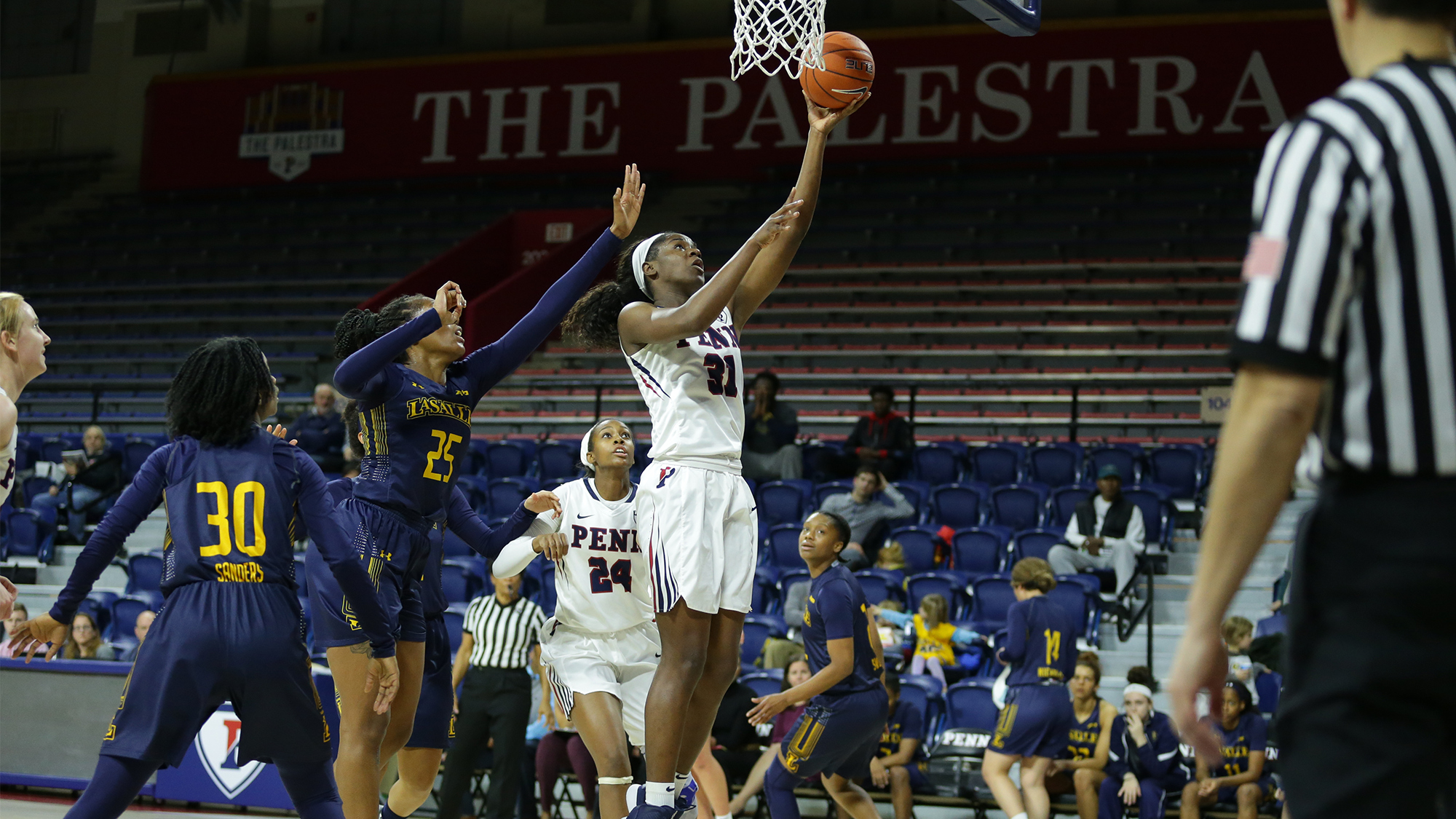 Wednesday was a good day for the women's basketball team, who breezed past La Salle 65-34 at The Palestra. The Quakers led the entire game, and opened the contest with a 13-0 run.
Penn was ahead 41-17 at the break. Sophomore forward Eleah Parker almost had as many points as the entire La Salle team in the first half; she scored 15 points, shooting 7-10 from the field. The Explorers had more turnovers (11) than field goals (4) in the half, and shot 15.4 percent from the floor.
The Red & Blue held La Salle to just two points in the third quarter, after which Coach Mike Mike McLaughlin emptied his bench. The two points matched the school record for fewest points allowed in a quarter.
Parker's 15 led all scorers. She also had seven rebounds and four blocks. Senior guard Ashley Russell chipped in three points, grabbed eight boards, and dished out six assists.
Penn's 31-point margin of victory is its largest over La Salle since 1975.
The 5-2 Quakers have won a program record five-straight Big 5 games, dating to last season.