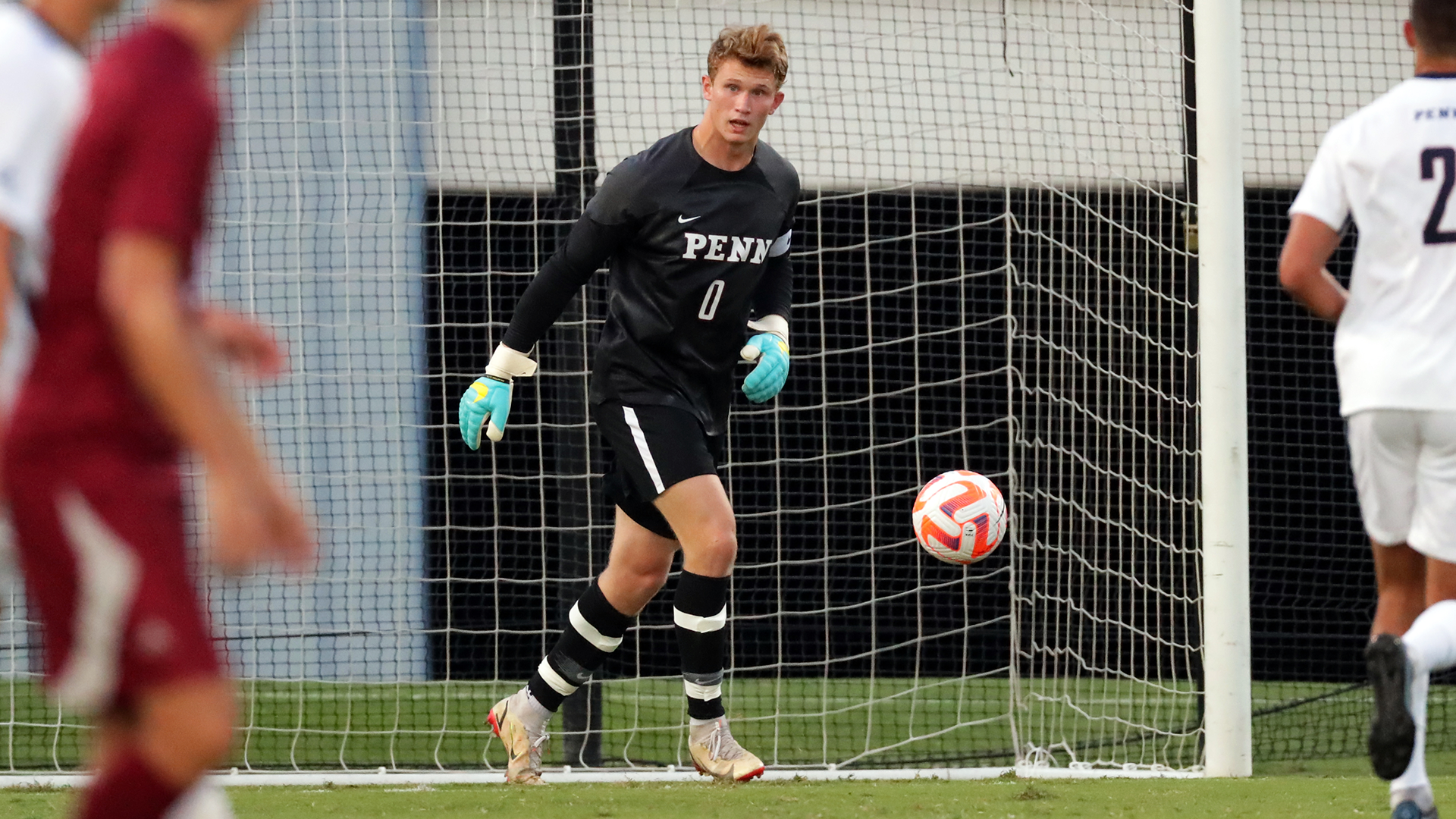 The men's soccer team defeated Harvard for the 40th time overall on Sunday with a 2-1 victory at Penn Park. It was the Quakers first win over the Crimson since the pre-pandemic days of 2019.
Fourth-year midfielder Michael Hewes, who almost scored in the first 30 seconds, put the Red & Blue on the board with a header in the 11th minute, which gave Penn a 1-0 lead. He was assisted by third-year forward Charlie Gaffneyand third-year forward Stas Korzeniowski.
In the 34th minute, it was Korzeniowski's turn. He scored his fifth goal of the season, assisted by third-year midfielder Aaron Messer.
The Quakers entered halftime ahead 2-0.
Harvard's Alessandro Arlotti, a third-year forward, scored a goal in the 66th minute, which made it a 2-1 game. The Crimson had two chances to tie it up in the 89th and 90th minutes, but both shots were saved by fourth-year goalkeeper Nick Christoffersen.
The Crimson outshot the Red & Blue 13-9 and both teams had seven shots on goal. Hewes and Korzeniowski had two shots, two shots on goal, and one goal each. Korzeniowski also had an assist. Christoffersen had five saves.
Penn is undefeated at home with a 4-0-2 record. They improved to 2-1-2 in conference play and Harvard dropped to 2-1-2. There is a four-way tie atop the conference: Penn, Harvard, Yale, and Cornell each have 2-1-2 Ivy League records and eight points. The Quakers hold the tiebreaker over Harvard and Cornell (they beat the Big Red 1-0 on Oct. 7); Penn and Yale tied 1-1 on Sept. 23.
Christoffersen leads the conference in goals against average (.692), save percentage (.800), and shutouts (six). Hewes' six goals are tied for third-best in the league and Korzeniowski is second in the conference with six assists.
The Quakers (5-3-5 overall) have two more games left in the regular season. They take on Columbia (0-4-1 in Ivy League) on Saturday, Oct. 28, in New York, and Princeton (1-2-2 in Ivy League) on Saturday, Nov. 4, at Penn Park.