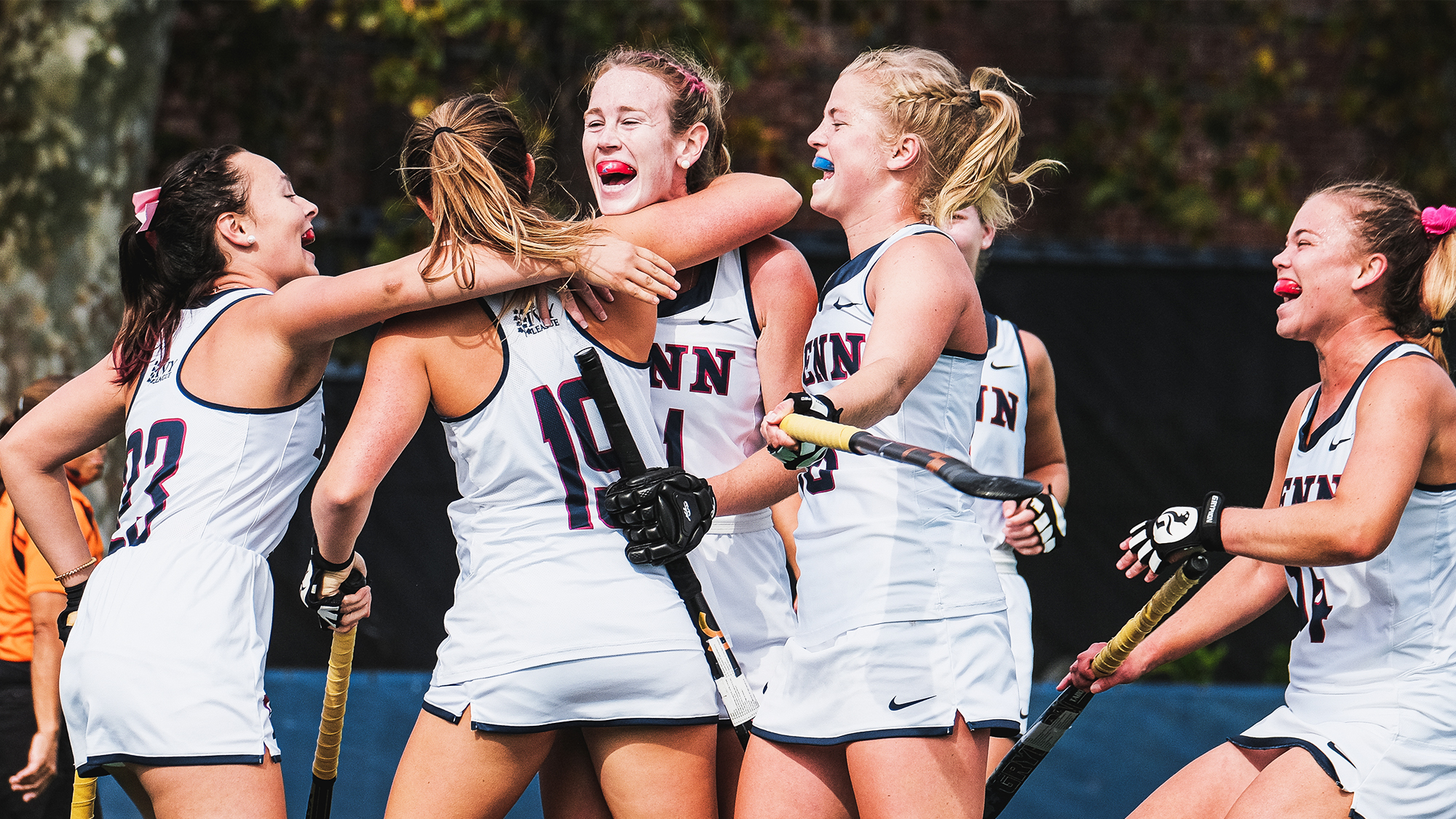 The two Erins on the field hockey team scored goals mere minutes apart on Saturday to help elevate the Quakers to a 3-2 victory over Brown in Providence, Rhode Island.
Junior midfielder Erin Kelly scored a goal at the one-minute-and-change mark of the first quarter, followed by junior forward Erin Quinn's goal around four minutes later. Sophomore forward Madison Jiranek assisted on Quinn's goal.  
The Bears were held scoreless in the first half and the Quakers entered intermission up 2-0.
Brown got on the board with 30 seconds left in the third quarter to trim Penn's lead to 2-1.
Senior forward/midfielder Alexa Schneck scored a penalty stroke goal with five minutes left in the game to give the Red & Blue some breathing room and a 3-1 advantage. Brown scored a goal in the final minute of the contest, but it was too little too late. 
Kelly had one shot, one shot on goal, and one goal. Quinn finished with two shots, two shots on goal, and one goal. Schneck put up three shots, one shot on goal, and one goal. Her game-winning goal was the ninth of her career. 
Jiranek had one shot and one shot on goal along with her assist. Senior goalkeeper Ava Rosati had five saves.
Penn is 4-2 in Ivy League play and 7-9 overall headed into Saturday's season finale against No. 8 Princeton at Ellen Vagelos Field.