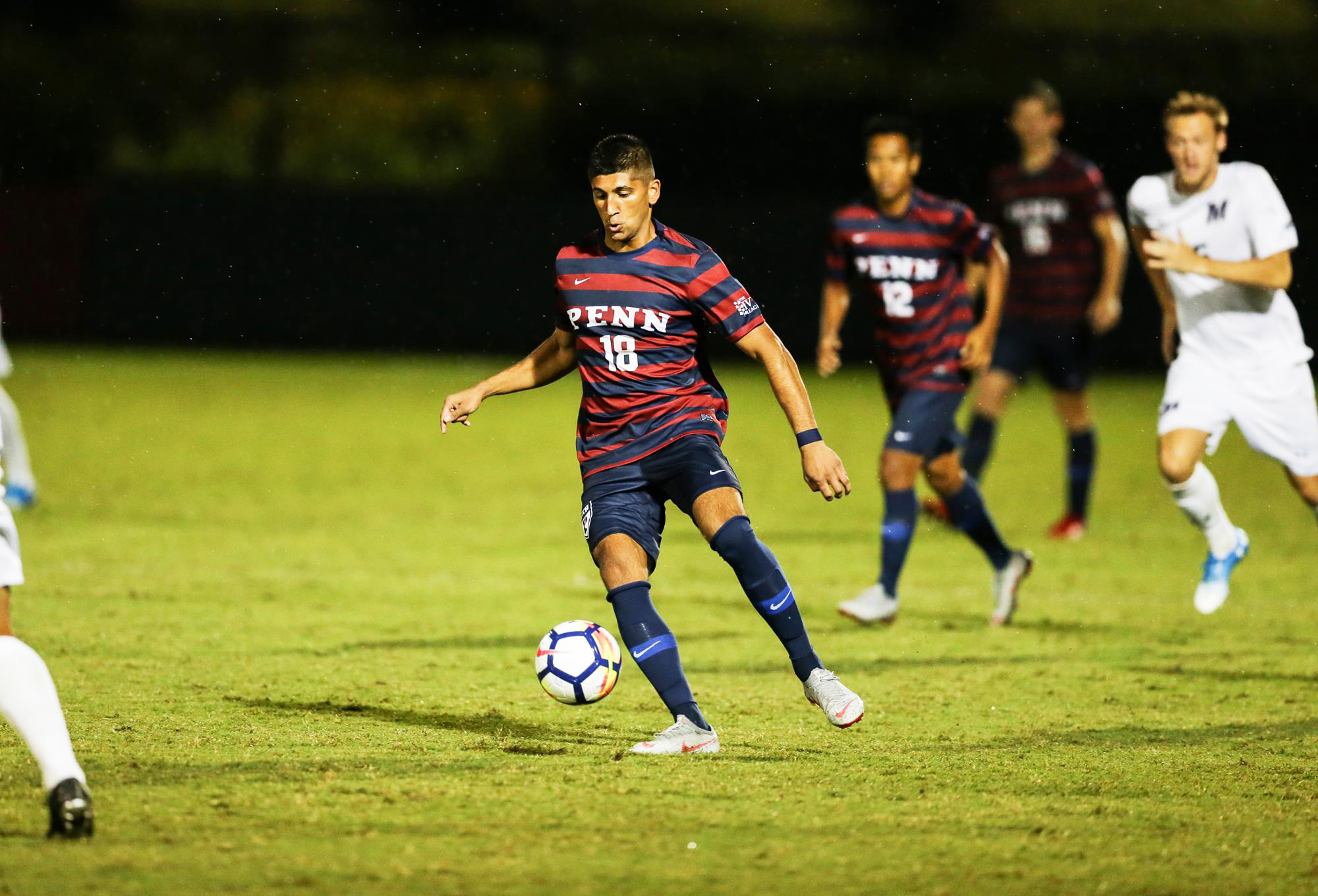 The men's soccer team procured its second consecutive shutout win of the season on Monday, one-upping Marist 1-0 at Rhodes Field.
On an assist from sophomore midfielder Ben Stitz, junior midfielder Joey Bhangdia scored a goal in the 82nd minute, which turned out to be the game-winner.
Sophomore goalkeeper Dane Jacomen had three saves.
Penn picked up its first win of the season this past Friday, topping Monmouth 2-0. Bhangdia had four shots, two shots on goal, and one goal in the game. Freshman midfielder Kai Lammers scored the other goal. Senior midfielder Brandon Bartel and sophomore midfielder Anthony Rovito each had an assist. The Quakers held the Hawks to zero shots on goal.
In Queens, New York, on Friday, Sept. 13, the Red & Blue (2-0) will face St. John's at 7:30 p.m. at Belson Stadium.