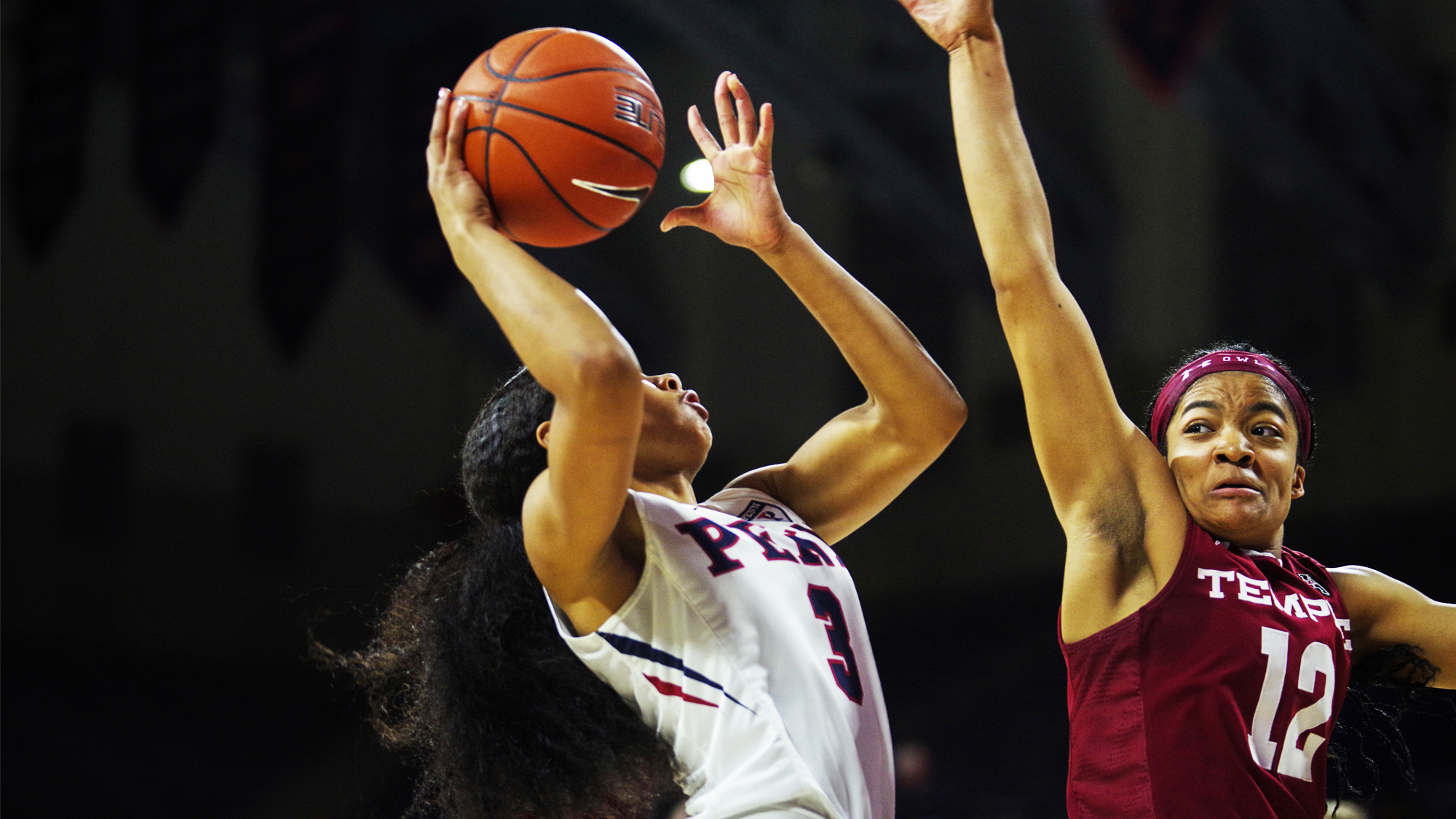 The women's basketball team (10-3) returned to its winning ways on Wednesday, with a 71-62 defeat of Temple (4-14) at the Palestra.
Penn's defense was solid, as it has been all season, holding the Owls to 35 percent shooting from the field and 29 percent from the three-point line.
A collective effort by the Quakers produced a 35-27 lead at the break. The Red & Blue outscored Temple 19-12 in the first quarter, 16-15 in the second stanza, and forced 10 turnovers. Senior guard Ashley Russell and senior forward Princess Aghayere both chipped in nine points in the half; sophomore center Eleah Parker had seven.
The Red and Blue's 29-point third quarter, which tied a season high, decided the game. Penn led by as much as 19 points with 1:05 left in the third, and led 64-46 after three periods.
Temple attempted a comeback in the fourth, keeping the Quakers to seven points, but Penn was able to hold on and prevail.
Russell finished with 18 points, nine rebounds, and seven assists. Parker achieved her fifth double-double of the season with 14 points and 10 rebounds. She also had four blocks. Her 3.4 blocks per game are second in the country.
Aghayere added 14 points, five rebounds, and two assists.
Forty of the Quakers' 71 points came in the paint.
The Red & Blue wrapped up their Big 5 schedule with a 3-1 record. The win gave Head Coach Mike McLaughlin his 15th Big 5 victory, more than all other previous Penn coaches combined.
On deck for the Quakers is a contest against Division III Haverford at 1 p.m. on Sunday, Jan. 27, at the Palestra. Furloughed federal employees with a federal ID can receive up to four free tickets to the game and partake in the Parent-Child Layup Day post-game activity.