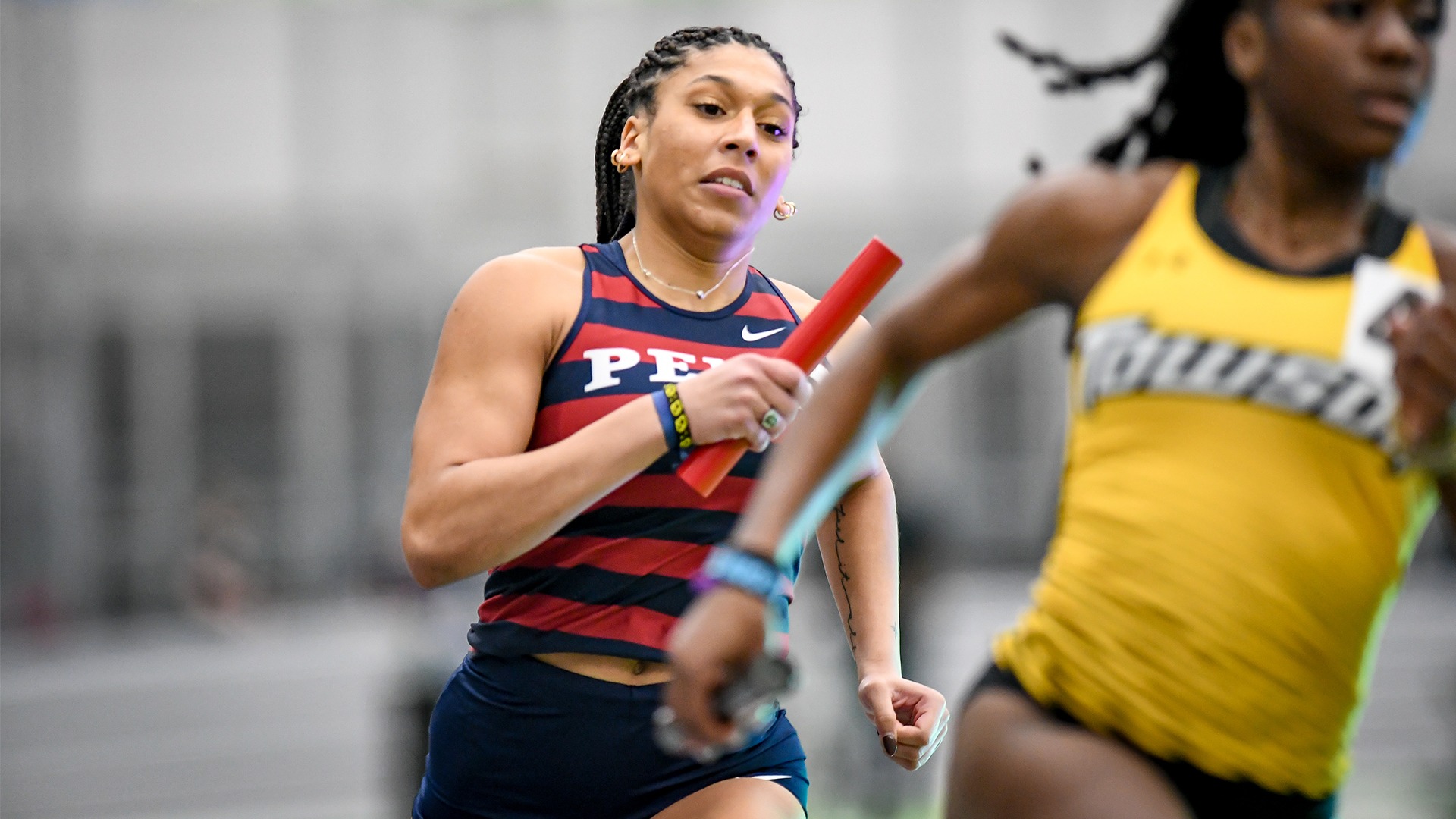 The men's and women's track and field teams competed in the two-day Wesley A. Brown Invitational on Friday and Saturday in Annapolis, Maryland, and scored first-place finishes in six events. Hosted by Navy, the meet featured Penn, Princeton, High Point, and San Jose State. Wesley A. Brown was the first African American to graduate from the U.S. Naval Academy.
Among men, first-year hurdler Shane Gardner of Sugar Land, Texas, won the 60m hurdles with a time of 7.93. First-year jumper Kampton Kam of Singapore leaped to victory in the high jump, clearing 2.08m. First-year jumper James Rhoads of Baltimore, Ohio, placed first in the pole vault with a mark of 5.15m.
Among women, fourth-year hurdler Katherine Muccio of Ridgewood, New Jersey, took the top spot in the 60m hurdles with a time of 8.68. Third-year sprinter Isabella Whittaker of Laurel, Maryland, captured the 500m crown with a time of 1:13.78, the eighth-fastest time in school history.
Whittaker, second-year sprinter Jocelyn Niemiec, first-year sprinter& Moforehan Abinusawa, and second-year sprinter Caia Gelli placed first in the 4x400m relay with a time of 3:43.05, the fourth-fastest time in program history. Niemiec is from Tustin, California; Abinusawa is from Ft. Washington, Pennsylvania; Gelli is from Rockville, Maryland.
On deck for the Red & Blue is the Penn State National on Jan. 27 and Jan. 28 in State College, Pennsylvania. The indoor track and field season runs through March 11.