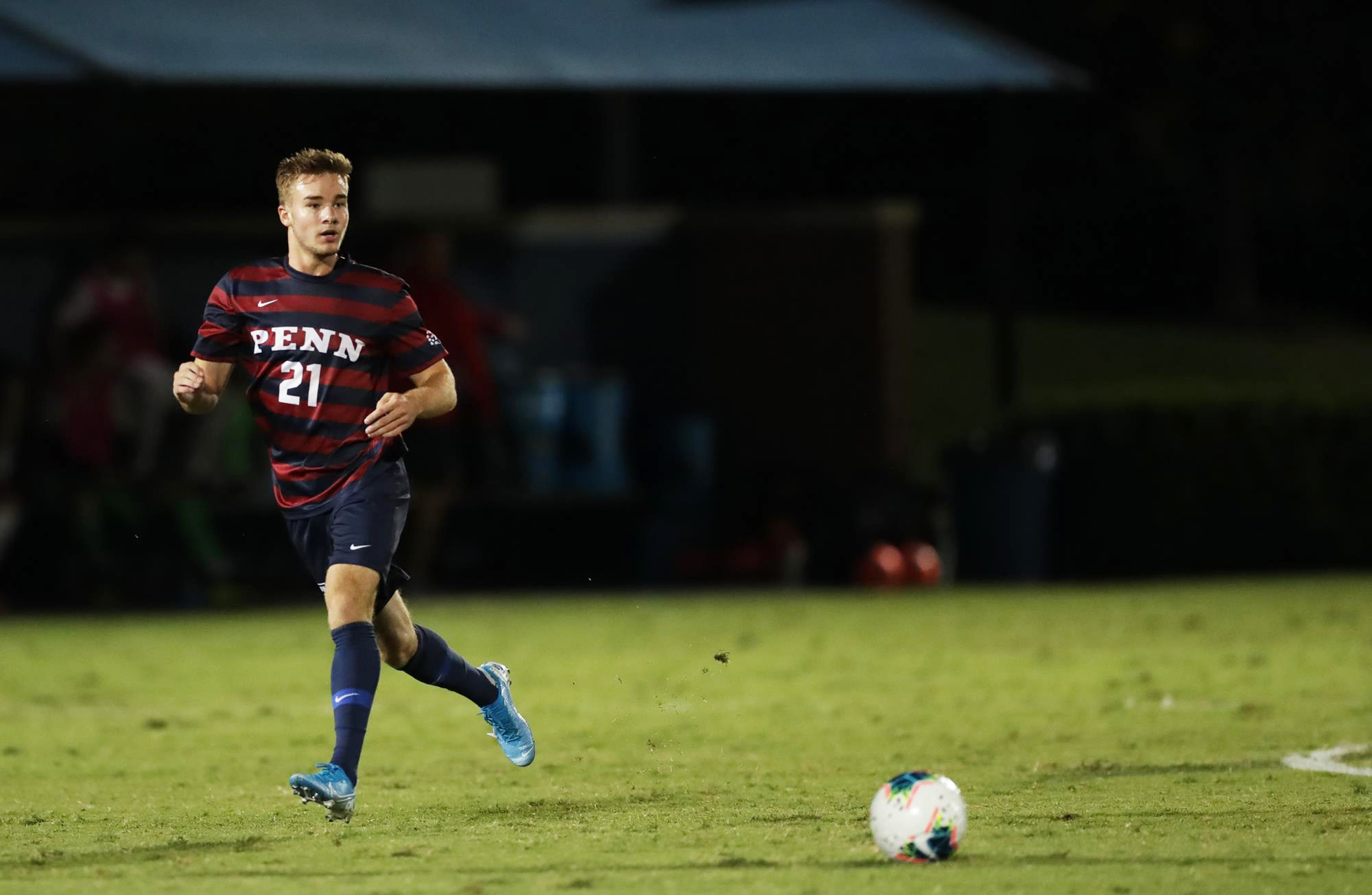 Entering the Dragons' rain-drenched lair on Tuesday evening, the men's soccer team emerged victorious, besting Drexel 1-0 in overtime at Vidas Field.
Freshman midfielder Jack Rosener scored the decisive goal in the 97th minute—his first of the season—on an assist by junior forward Jake Kohlbrenner. 
The Quaker defense was stalwart, holding Drexel to five shots and one shot on goal. Freshman goalkeeper Nick Christoffersen, starting for the second time, had one save and earned his first win.
Junior midfielder Joey Bhangdia, the second-leading goal scorer in the Ivy League, had three shots. Kohlbrenner contributed two shots, one shot on goal, and one assist. Rosener had two shots, one shot on goal, and one goal. 
The win, Penn's first at Drexel in 14 years, earned the 5-5-2 Red & Blue a share of the Philadelphia Soccer Six title for the first time in five years. The Quakers took down Temple 1-0 on Sept. 21.
On Saturday, Oct. 26, Penn takes on No. 24-ranked Yale (9-1-2) at 7 p.m. at Rhodes Field. The two teams tied 1-1 in a double overtime contest last year in Connecticut.