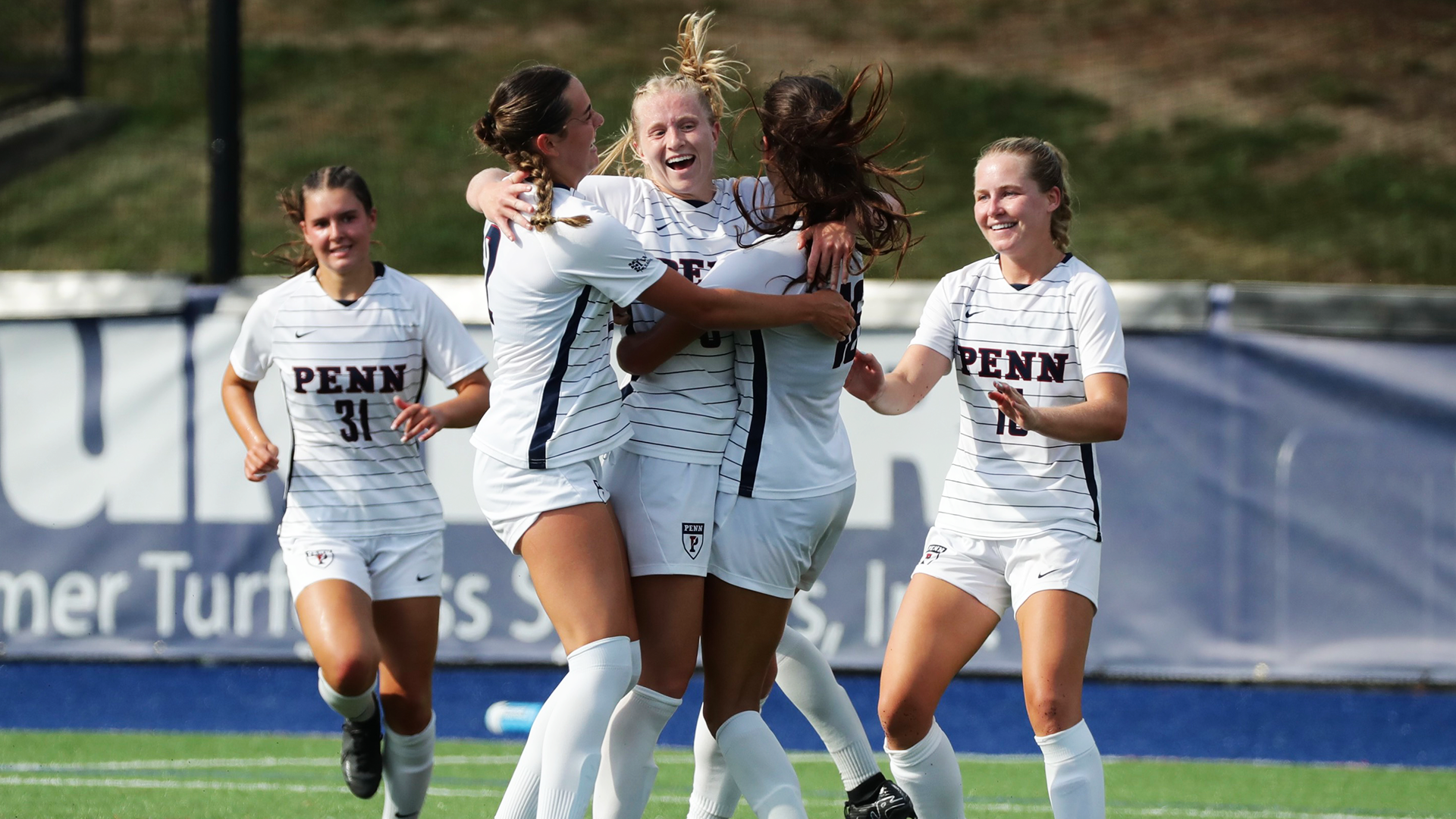 The women's soccer team is 2-0-0 for the first time in five years after downing American on Friday and Delaware on Sunday during their season-opening weekend at Dunning-Cohen Champions Field Penn Park. 
Penn battled American, of the Patriot League, for the ninth time and improved to 7-2 all-time against the Eagles with a 1-0 win.
The game was tied at 0-0 until fourth-year midfielder Lauren Teuschl scored a penalty kick in the 64th minute.
Fourth-year goalkeeper Laurence Gladu kept American off the board with five saves, picking up her first shutout of the season. The Red & Blue had 12 shots to the Eagles' eight.
Penn and Delaware also entered halftime knotted up at 0-0. Third-year forward Isobel Glass broke the scoring drought with a header in the 60th minute. She was assisted by second-year forward Clare Robke and first-year forward Mia Fuss.
Gladu had three saves in the 1-0 victory and earned her eighth shutout of her career. The Quakers outshot the Blue Hens 15-8.

"Tonight was a full, 90-minute performance by the team," Glass said after the game. "We were all-in from the first whistle to the last, and definitely built upon our performance from Friday. I am grateful I was able to help us close out the weekend with a win, and we are all excited to use the positive momentum for another big weekend ahead." 
 
On deck for the Red & Blue is a contest against St. John's (2-0-1) on Thursday, Aug. 31, in New York City, followed by Lehigh (1-0-3) on Sunday, Sept. 3, in Bethlehem, Pennsylvania.