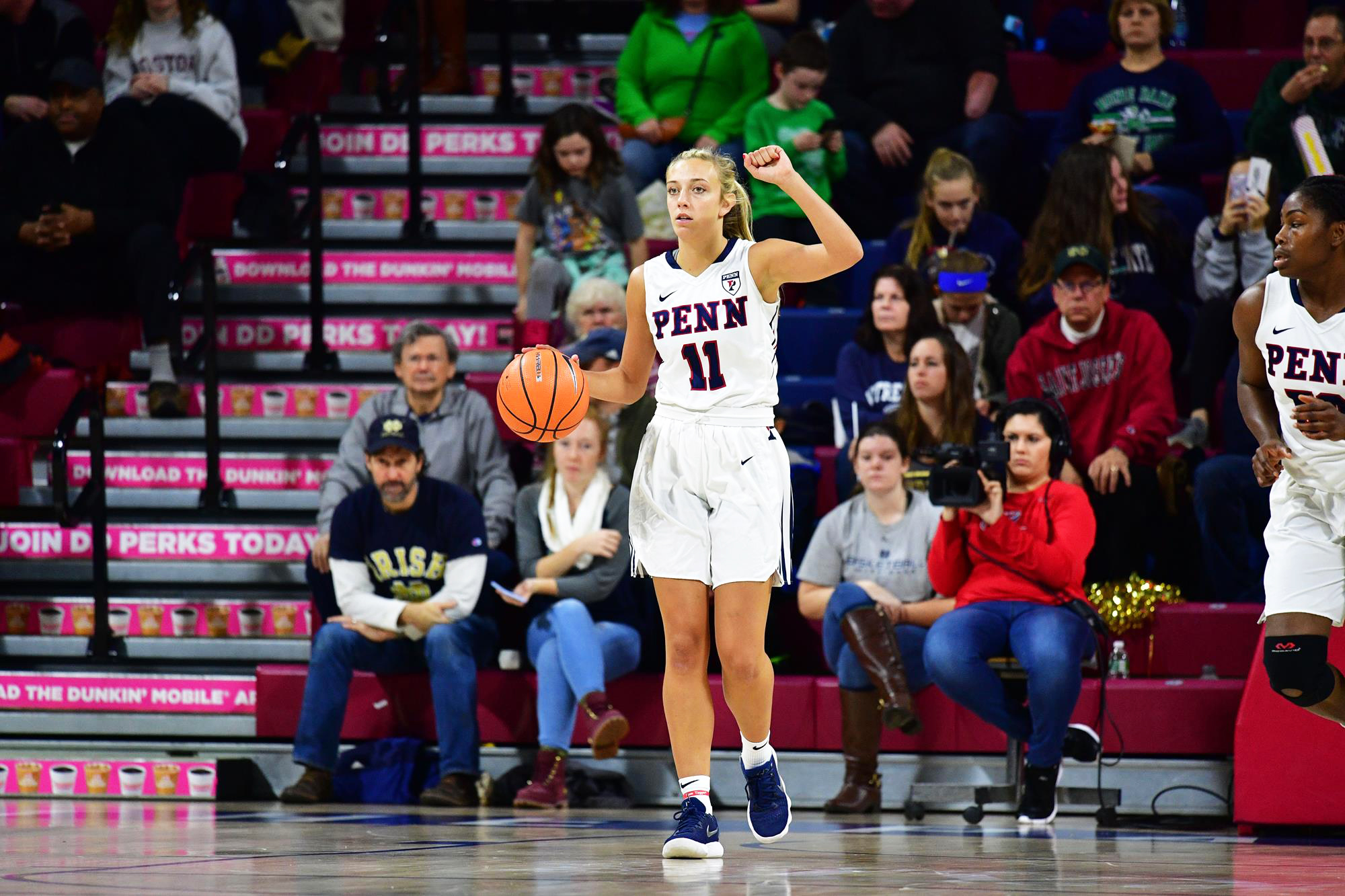 On the very last day of 2018, the women's basketball team (8-2) notched their fourth win in a row, routing Stetson 75-53 in DeLand, Fla.
The Hatters scored the first bucket of the game, but it was all Quakers thereafter.
Penn led 19-12 after the first quarter, and used a 29-point second quarter to blow the game wide open. The Red & Blue were up 48-29 at intermission.
Junior guard Phoebe Sterba and senior guard Ashley Russell managed the Quakers with 12 and 11 points in the half, respectively.
Half No. 2 was more of the same. Russell added 12 more points and Penn's lead grew as high as 29 points in the fourth quarter.
Russell messed around and nearly got a triple double with 23 points, nine rebounds, eight assists, two blocks, and four steals. She shot 10-18 from the field, and 1-3 from the three-point line.
Sterba had 12 points, three rebounds, and four assists. All her points came on three-pointers (4-8).
Sophomore center Eleah Parker added 11 points, nine rebounds, five blocks, and two steals. She has 17 blocks in her last three games. Her 3.3 blocks per game are tops in the Ivy League.
Junior guard Kendall Grasela had 10 points, three rebounds, six assists, and three steals.
Penn shot 47.5 percent from the field (29-61) and 42.1 percent from behind the arc (8-19).
The Red & Blue continued their season-long strong defensive play, holding the Hatters to 34.5 percent on field goals (19-55) and outrebounding them 40-33.
On Saturday, Jan. 5, the Quakers begin Ivy League play on the road at defending Ivy League champion Princeton.