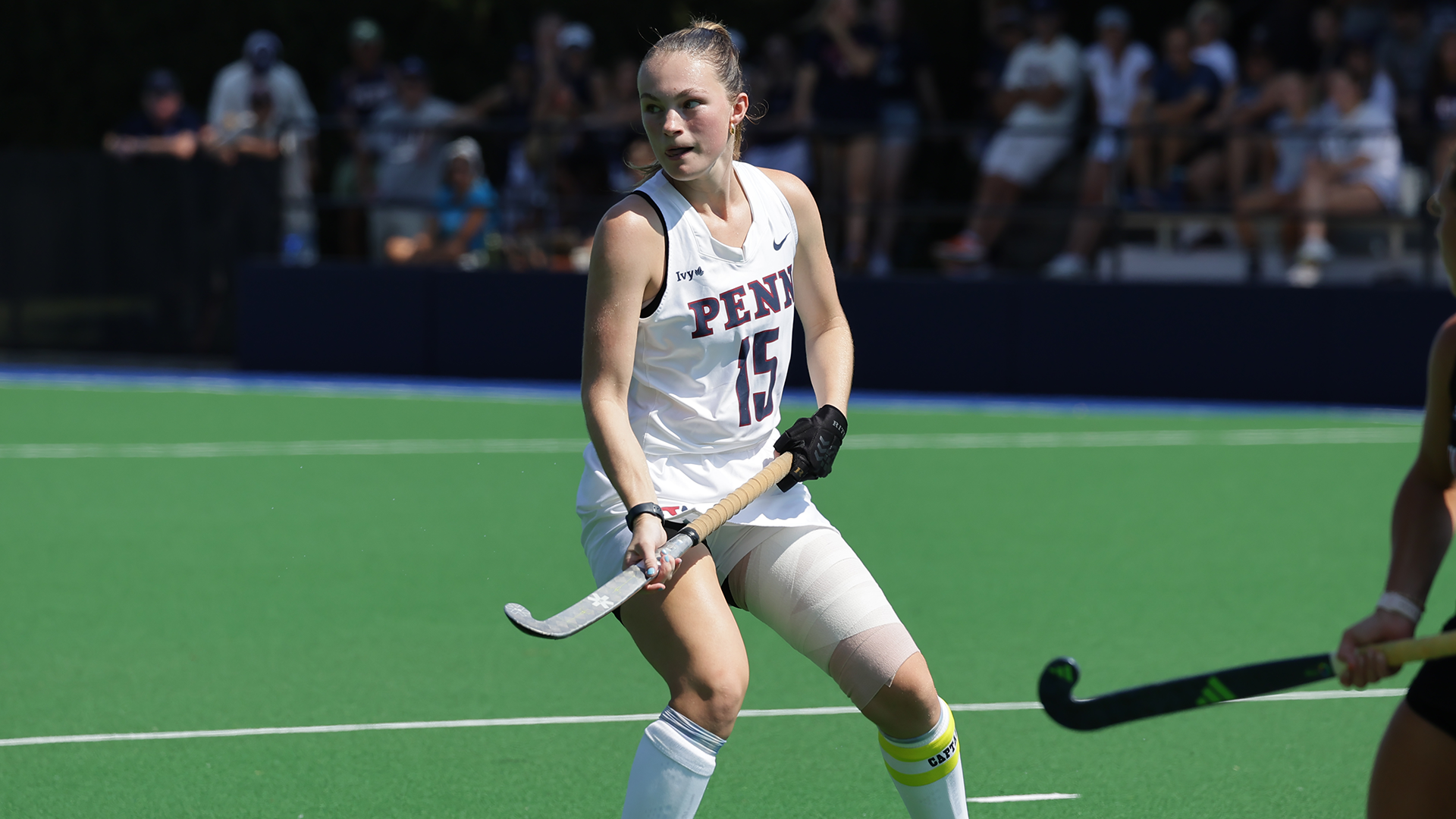 A ferocious attack by the Quakers in the third quarter of Friday's game against Columbia in New York cracked a 0-0 tie and set in motion the field hockey team's 2-0 shutout win. Penn had 10 shots in the third period and six penalty corner attempts. Fourth-year forward Allison Kuzyk scored a penalty-corner goal with around two minutes left in the third period, on an assist by third-year midfielder Courtney Kenah, to give the Red & Blue a 1-0 lead.
Second-year forward Livia Loozen scored an insurance goal off a penalty corner, assisted by third-year midfielder Meghan McGinley, in the final two minutes of the game to secure the win.
"The team continues to show great growth and composure," says head coach Colleen Fink. "Our mindset all season has been very effective, and we're able to approach each game with a calm confidence. I'm very proud of this team, as everyone is contributing to our success."
Penn outshout Columbia 17-9, including 10-7 on shots on goal. Kuzyk had five shots, four shots on goal, and one goal. She has a team-high seven goals and 14 points on the season, second and fifth in the Ivy League, respectively. 
Loozen had two shots, two shots on goal, and one goal. She ranks second on the team with four total goals. Fourth-year goalkeeper Frederique Wollaert had seven saves, earning her first shoutout of the season.
The Red & Blue's victory improved their record to 4-5 overall and 2-0 in the Ivy League. On Wednesday, Oct. 4, they take on Princeton (4-5 overall, 2-0 Ivy) at 4 p.m. in New Jersey.