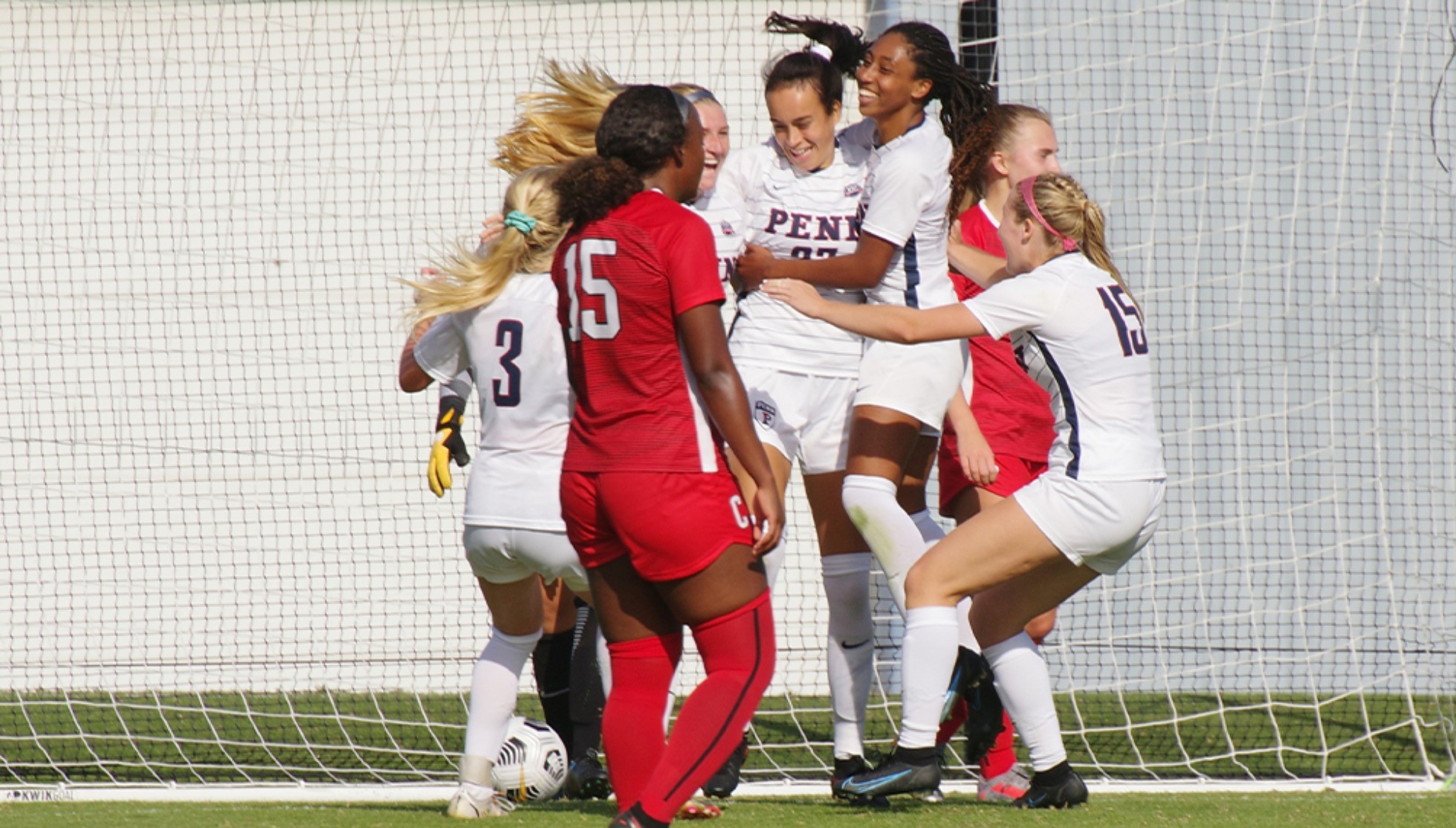 In the 30th all-time meeting against Cornell, the women's soccer team picked up its 20th win in the series, a 2-0 shutout on Saturday at Rhodes Field.
Junior defender Emily Pringle scored an unassisted goal, the first goal of her career, in the 12th minute to put the Quakers up 1-0.
Sophomore forward Paige Kenton added a goal in the 68th minute, also the first of her career, assisted by sophomore forward Ginger Fontenot and sophomore midfielder Lauren Teuschl.
Goalkeeper Laurence Gladu, a sophomore, had one save and picked up her fourth shutout of the season. The Red & Blue outshot the Big Red 13-9 and had three shots on goal to Cornell's one.
The victory was the first Ivy League win for Casey Brown, the Douglas N. Brush Head Coach, and improved the Quakers' record to 6-2-2 overall and 6-0-0 at home.
Teuschl is currently first in the conference in assists with six in 10 games. Gladu is second in the conference in save percentage (.825), first in shutouts (4), and second in saves per game (4.70).
Penn is on the road this weekend against Columbia on Saturday afternoon in New York. The Quakers lead the all-time series 14-11-4. The Lions won the last meeting in 2019 1-0. Each of the past four meetings ended in 1-0 scores.