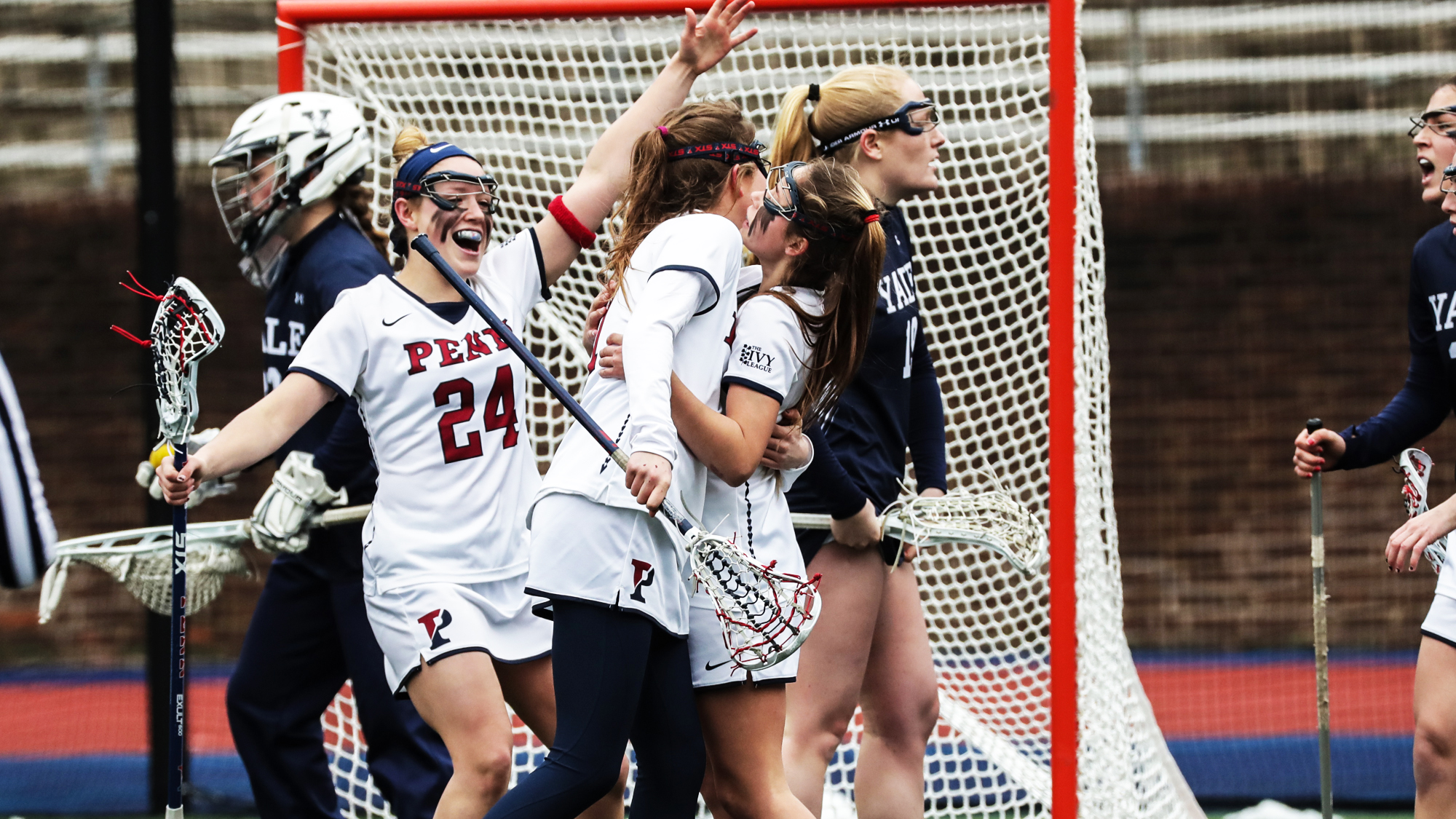 The No. 8-ranked women's lacrosse team defeated No. 15-ranked Duke 10-9 on Saturday at Franklin Field to improve to 7-1 on the season. 
Duke was first on the scoreboard with a goal about 10 minutes into the game, followed by another goal a short time later to give the Blue Devils a 2-0 lead.
Junior attacker Gabby Rosenzweig scored Penn's first goal of the game, and sophomore midfielder Abby Bosco tied the game up soon after on an assist by Rosenzweig. Goals by sophomore attacker Zoe Belodeau and sophomore midfielder Elyse Decker gave the Quakers a 4-2 advantage.
Two successive goals by the Blue Devils knotted the game at 4-4. An unassisted goal by freshman midfielder Michaela McMahon put the Red & Blue ahead 5-4, but Duke scored two more goals before halftime to take a 6-5 lead at the break.
Bosco scored the first goal of the second half to tie the contest at 6-6. The two teams played on a par throughout the second period, with the Quakers pushing ahead 9-7 before the Blue Devils evened things up at 9-9.
Assisted by freshman attacker Taylyn Stadler, Belodeau scored the game-winning goal with 4:30 remaining.
Bosco had two goals and three shots on goal. Belodeau had two goals and four shots on goal. Rosenzweig had one goal and four assists. She leads the Ivy League in points per game and assists per game. Goalie Mikaila Cheeseman saved eight shots. 
Penn has won three games over ranked opponents this season, and improved to 6-5 all-time against Duke, including three straight wins.