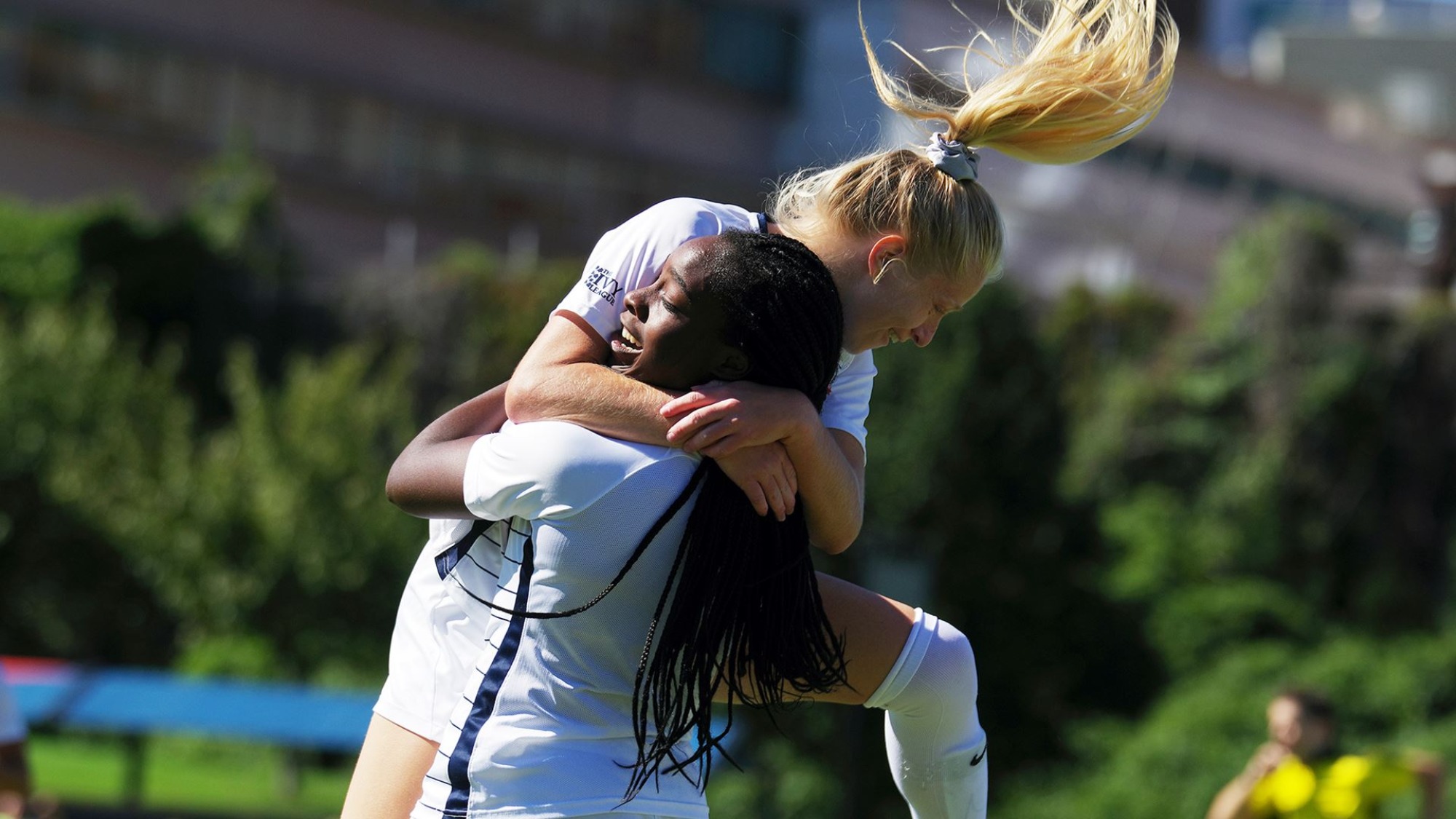 The women's soccer team remained undefeated at home by downing Rice 2-1 in overtime on Sunday afternoon. The Quakers improved to 5-0-0 at Rhodes Field and 5-1-2 overall.
Soon after the opening whistle, Penn scored the first points on the game, an unassisted goal by freshman forward Janae Stewart, her second goal in two games.
For the next 82 minutes, the Red & Blue held a 1-0 advantage, until Rice's Delaney Schultz scored a goal with 4:52 remaining in regulation. Neither team scored in the closing minutes and the game headed to overtime.
Six-and-a-half minutes into the extra period, sophomore midfielder Lauren Teuschl assisted senior forward Jackie Bruder on the game-winning goal.
Stewart had one shot, one shot on goal, and one goal. Tueschl had one shot, one shot on goal, and one assist. She leads the team with five assists and 11 points. Bruder finished with two shots, two shots on goal, and one goal. Sophomore goalkeeper Laurence Gladu numbered six saves.
Penn has won three straight, all at home, including a 2-0 blanking of Villanova on Thursday. Tueschl and junior midfielder/forward Sizzy Lawton had a goal each. Three of the Quakers' five wins at Rhodes have been shut outs.
Ivy play for the Red & Blue begins this weekend, versus undefeated Harvard (6-0-1) on Saturday afternoon in Cambridge, Massachusetts. The Crimson, who are also riding a three-game winning streak, won the last meeting (in 2019) 1-0.