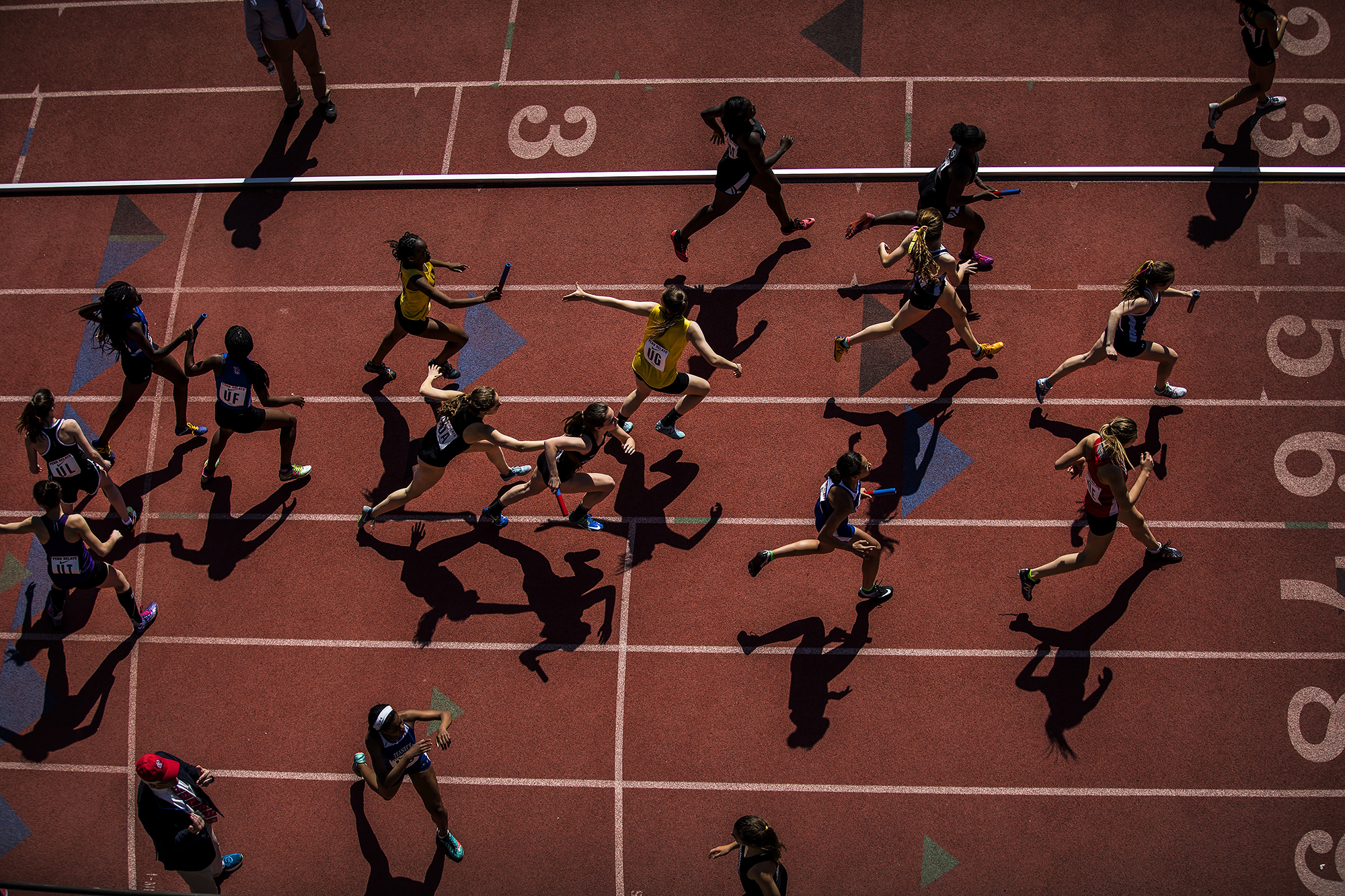 Beautiful, sunlit, spring weather greeted the 124th Penn Relays on Thursday, April 26. Distance runners on the Penn women's track and field team opened the first day with performances of note.
The women's 4x400m relay team of Hannah Lueders, Nia Akins, Mikayla Schneider, and Candace Taylor finished eighth overall with a time of 3:42.66, and advanced to the Championship of America race on Saturday.
Gina Alm, Katie DeVore, Rachel Stremme, and Christina Rancan finished fifth in the college section of the distance medley relay with a time of 11:54.33.
Freshman Camille Dickson performed strong in the college section of the long jump, reaching a distance of 5.88m, which ranked sixth at the meet and sixth in program history. Nicole Macco finished fourth in the pole vault championship with a clearance of 3.85m.
Julianna Catania kicked off the distance night of events for the Quakers with an impressive showing in the steeplechase, posting a time of 10:28.23, which place her second all-time in program history.
The night was highlighted by the dynamic duo of Danielle Orie and Abby Hong in the 3,000m, placing third and fourth, good for new school record times in program history.
On Friday, Barbara Biney, Taylor McCorkle, Camille Dickson, and Cecil Ene won the College Final 4x100 with a time of 45.42.
The Relays concluded on Saturday, April 28.