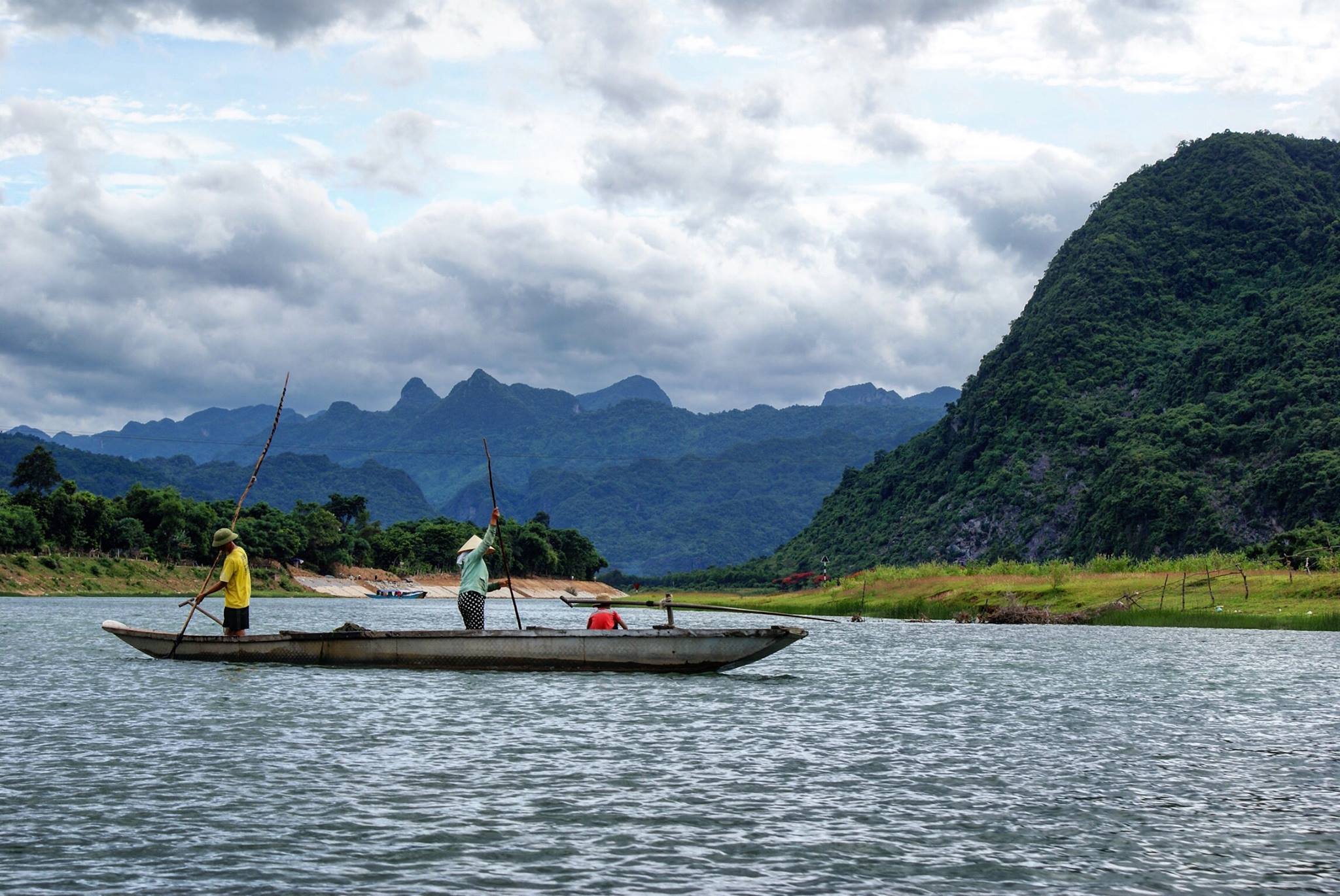 A child of Vietnamese refugees, David Thai has returned to his family's homeland as a Fulbright Scholar.
Throughout August, Thai lived in Hanoi, for in-country orientation, learning about Vietnamese culture, traditions, customs, along with standard Vietnamese teaching methodologies, which often involve memorization.
Earlier this week, Thai, a 2018 graduate of the University of Pennsylvania, moved to Tay Ninh Province to teach English at the Hoang Le Kha High School for Gifted Students, in the southwestern region of Vietnam, a few hours from Saigon, where his mother grew up.
Despite being raised in a multi-lingual household and learning conversational Cantonese from his mother, Thai did not pick up on speaking Vietnamese. Luckily, Thai says, Hoang Le Kha High School will provide him with lessons in that language.
He plans to inquire with school administrators about opportunities to try something a little different than the traditional Vietnamese education teaching methods, and he hopes to incorporate open discussions, a learning style that he enjoyed during his time as an undergraduate health and societies major in the School of Arts and Sciences.
"At Penn, I facilitated a number of open discussions, especially around being first-generation, low-income, as well as enrolled in a number of different History of Sociology and Science seminars," says Thai, who hopes to possibly integrate more conversations into the classroom. "I found discussions to be much more insightful and engaging, and it often prompted me to be much more critical in the way that I think and process material."
During the 10 months he's in Vietnam, Thai hopes to travel to places like Huế, Đà Nẵng, Nha Trang, Hạ Long Bay, and Phú Quốc with other members of his Fulbright cohort. He's also planning to visit his family members in Ngã Năm and Saigon.
During the application process, Thai says he received tailored guidance from the Center for Undergraduate Research and Fellowships, which allowed him to think more critically while reflecting on his cultural upbringing. It also gave him time to reflect on his experience as a first-generation, high-need student leader at Penn.
"Being a first-generation, low-income student at Penn has truly humbled my perspective of the world around me," says Thai, who adds he was surrounded by students from all walks of life, each with diverse backgrounds.
He says allowing himself to be open and vulnerable helped him to establish a supportive network of Asian-American students at Penn who identify as first-generation, high-need. Based at the Pan-Asian American Community House and named after a Japanese proverb, "7/8," which says, "You fall down seven times, stand up eight," the group discusses issues that are specific to the first-generation, high-need Asian-American community and ways they can support each other.
Ideally, Thai says, he would like to replicate that sense of community with students at Hoang Le Kha.
"I hope to create a space where the students feel comfortable enough to connect with each other on a deeper and more intimate level," Thai says. "I want to create an environment where students can feel accepted and supported, just as I have felt during my time at Penn."
As young children growing up in a war-torn country, Thai's parents did not go to school because they did not know if they'd return home alive each day, he explains.
His mother, Nancy, is ethnic Chinese. Her parents were from Hainan, China, but fled to Vietnam as refugees during the 1950s.
Born and raised near Saigon, she left the country at age 16. His father, Thanh Van Thai, was born in Sóc Trăng, Vietnam and fled at age 20.
Although they would not meet until many years later, Thai's parents say they feared for their lives as they escaped. Crossing the Pacific Ocean on small boats, they first went to Malaysia, then to the Philippines, and years later, the United States.
For Thai, returning to his family's nation of origin brought things full circle.
"Had they not made the decision to give up their education, flee the country as refugees, and resettle in the U.S., I would not have been able to take advantage of the opportunities I've been so fortunate to have," Thai says. "I am able to contribute to an education system that my parents never got to fully take advantage of, and I saw the Fulbright English Teaching Assistant position as an opportunity for me to give back to my roots."
After Thai completes his Fulbright and returns to the U.S. in June 2019, he plans to move to San Francisco to work as an operations associate at Collective Health.