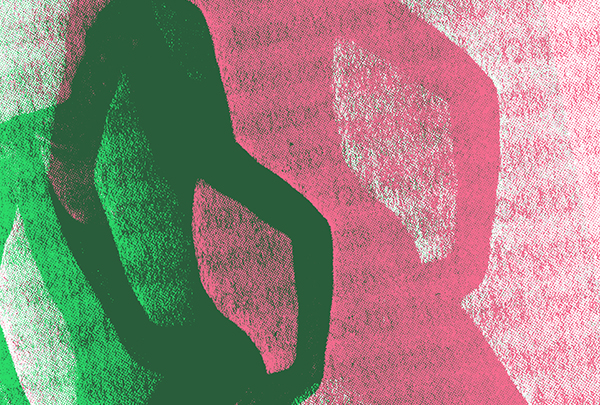 This Friday, Nov. 9, The Sachs Program for Arts Innovation, PennDesign, and the Institute of Contemporary Art (ICA) collaborate to throw the "Paint the Dance Floor" evening party at the ICA. The celebration hosts arts alum, highlights the ongoing exhibitions "Ree Morton: The Plant That Heals May Also Poison" and "Cauleen Smith: Give It or Leave It," and welcomes WXPN's DJ Robert Drake to spin a New Wave mix.
The gathering follows a panel at the Arthur Ross Gallery that marks the 10th anniversary of Arts at Homecoming, exploring the future of museums at Penn by engaging representatives from the Penn Museum, the Arthur Ross Gallery, the Morris Arboretum, and the ICA. Bites and refreshments from Dock Street Brewery, Insomnia Cookies, Blue Coat Gin, and La Colombe will be available in the ICA lobby during the party; the event is free to attend.
Drake, a lifelong lover of radio and music who began working with WXPN more than three decades ago as a volunteer, discusses with Penn Today why the '80s genre of music—his expertise—is such a fit for the collaborative Homecoming celebration at the Museum, the significance of visual arts in music, and why he thinks '80s music can be a great unifier.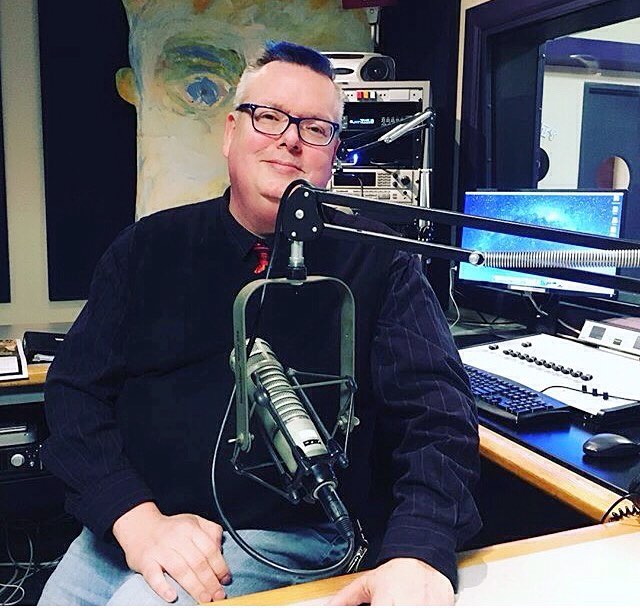 What is your role at XPN?
I've been with WXPN for 30 years. I started in 1988, and my main hat is producing 'Kids Corner,' a nightly show for kids, on the air since '88. But for the past decade or so, I've also been hosting a show called 'Land of the Lost,' a monthly show that explores the rock of the '80s genre of music, and that's always on the final Friday of every month from 7-11 p.m.
What sparked that show?
I'd always had a love of the '80s genre. My first time DJ-ing was in the early 1980s, and I spent my formative years DJ-ing clubs in the '80s, so that music means a lot to me. And about 16 years ago, I decided to have a party to celebrate my then-40th birthday, and in that party I decided one of the things I was going to do with this club was play a lot of the music I grew up with, with that '80s sound. The response was so good I kept getting people coming up to me to say, "Boy I wish there was a party like this, it's so much fun," that the very next month I launched my New Wave dance party in Philadelphia, called 'Sex Dwarf.' And 'Sex Dwarf' is a song title from the band Soft Cell, and of course everyone knows Soft Cell because of their big hit 'Tainted Love.' The reason we decided to call the party 'Sex Dwarf' was because if somebody is a fan of the music, they'll recognize the song title right away and make them realize, 'OK, this guy knows his music. It won't just be the same 20 songs.' If they don't know the song title, they'll be intrigued by the song title and come out to see what it is. Now, the question has always been, 'Are they intrigued by the word sex or dwarf?' [Laughs] I've never figured out which gets them to come.
So, my DJ partner Marilyn Thomas and I started that in 2003, and it's been every month since. I've been doing that for 16 years. That really laid the groundwork for establishing myself as sort of a rock of the '80s DJ. After a handful of years doing that party, I asked WXPN if we could do a show on the radio similar to that, and that's when 'Land of the Lost' started. I've niched myself into being the '80s guy. Without the Members Only jacket.
What have you learned from doing the genre professionally as opposed to only being a fan?
I think what I realized the most, especially being plugged into today's music, is that so much of the music today is influenced by the artists of the '80s. And I think that the '80s, as a genre, has gotten a very bad rap because of some of the obvious schlock—every decade has its own bad music. But I think a lot of people felt like the '80s had a lot of it, and the reality is—sure, it had some bad music—but if you dig deep, there's a lot of quality music out there. I think that the one thing I've really realized, being so immersed in the '80s for my parties as well as the radio show, is there's a lot of quality music that came out in the '80s that influences a lot of the kids who are now adult musicians today. What's interesting is whenever I do a dance party, sure, there's a lot of people from my generation who love coming out because they can reminisce about the music they grew up with, but there's also an equal number of people who are 21 to 35 who are hearing a lot of these songs for the first time and realizing how modern it sounds.
How do you approach a playlist knowing there will be Penn students who are younger?
One of the things I always do, when I do any event, is I'll put some thought into some artists or songs I want to feature. I tend to let the emotions go for that day and decide—feel it at that moment. So, whatever is happening that moment. It might inspire me to shift gears and play something new. I don't have a set playlist for the party. I let it happen naturally. And also, I find that more invigorating, for me to make a decision at the last minute instead of planning things out.
However, there are artists I want to make sure I put in the mix because I feel they took full advantage of visual art as part of their music. When these guys were all in their 20s putting out their first record in the early '80s, it was the dawn of MTV, so it was the dawn of video, and of using computer graphics. All these things happening at the exact same moment, and I think what's interesting is, sure, there were some bad attempts at trying to merge the two, but there was a lot of creativity that didn't happen in the '70s because you didn't have the tools then. In the '80s, you had computer technology, graphics, a TV channel that showed videos that connected the fact that music cannot only be an audio thing but a visual thing, and all these pieces lining up to provide a perfect storm. That got you artists like the band a-ha, which of course has the huge video 'Take On Me,' the crazy celebration of animation and sketch. A lot of computer-animated videos like the classics from Peter Gabriel. Grace Jones was another one who made visual art when she was creating her music—she thought about how her music would look and not just sound. And that's a big difference. In the '60s and '70s, musicians made music based on how the song sounds, and in the '80s it was the first generation of artists who created music on how it would look, too. 
So, I'm going to pick a lot of artists that utilize that by creating music that, when you hear these songs, it will automatically trigger the visual memory that you have from the video you've seen on TV, or maybe you saw them in concert, like Grace Jones.
That works well in conversation with the ICA space, too.
We're all anticipating the excitement of 'What can we do in this space?' Even though it's a dance party, it's also an early evening event, so it's not like it's going until 2 a.m. It's sort of a late happy hour type of situation. I want to create the right music that makes people move, but at the same time makes people explore. The galleries will be open on Friday; people can explore some of the art already on display. The music mix will help accompany that exploration.
Have you done events before with PennDesign, Sachs, ICA, etc.?
No, this is the first time I've done something with my colleagues at the University, and I'm excited about it. I think it's something we could do on a regular basis. I think the '80s genre is one that's perfect when you're programming for alumni because you're reaching people who can be 55-plus—like me—but also reaching people much younger because they relate to the sound as well. The '80s mix doesn't isolate any demographic. I think that's why it works well for a Homecoming event.